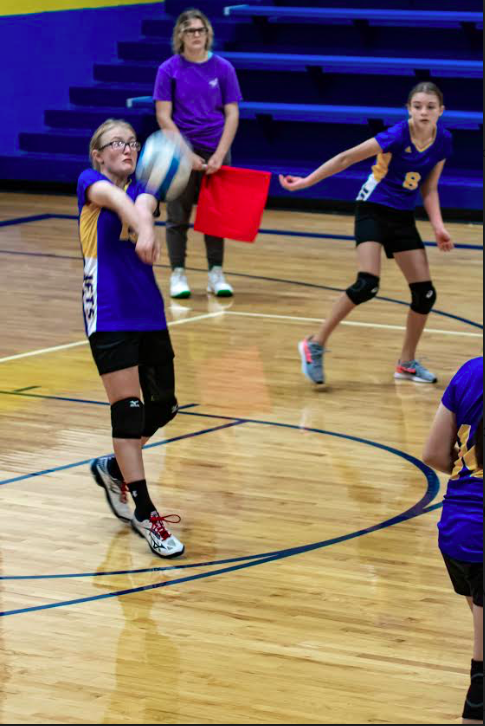 AMMS Volleyball
Jeff Almond
Sunday, September 22, 2019
ALTOONA-MIDWAY MIDDLE SCHOOL VOLLEYBALL
PLEASANTON – It was another night for close matches as the Altoona-Midway Middle School volleyball team won two out of three exciting battles against the Pleasanton Middle School Blu-Jays here Thursday afternoon.
Unfortunately for the Lady Jets, their lone setback in the close encounters came in the "A" team match. AMMS won the first set 25-15, but Pleasanton rallied to take the next two sets 25-17, 15-6 to win the match.
"The girls played really well during that first set. The second set they started to fall but fought for every point," said AMMS head coach Nikki Almond. "We started fighting too late in the set and they already had too much of a lead on us." The AMMS "A" unit dropped to 1-6, but has been close in virtually every match. "The girls know what we need to work on and once we work out these kinks we will come out on top," Almond said.
Heather Lane smashed four aces and Summer Raymond notched two for the Lady Jets. Lane and Olivia Goodwin each recorded a kill.
Altoona-Midway won the "B" match 15-13, 17-15. Autumn Raymond put 14 serves over the net for the Lady Jets.
The opening match of the evening was also a thriller, as the AMMS "C" squad won in three sets, 10-15, 15-13, 15-13. Presley Tarlton had three aces and totaled 14 good serves. Abbie Beckwith and Chantal Morales each added an ace.
The Lady Jets "B" squad is now 3-1 and the "C" team is 2-0.
"Both of these matches were real nail-biters," Almond noted. "The girls fought hard and were able to come out on top. We're improving each time we step onto the court."
AMMS will be back at home Thursday, Sept. 26, to host Crest Middle School.