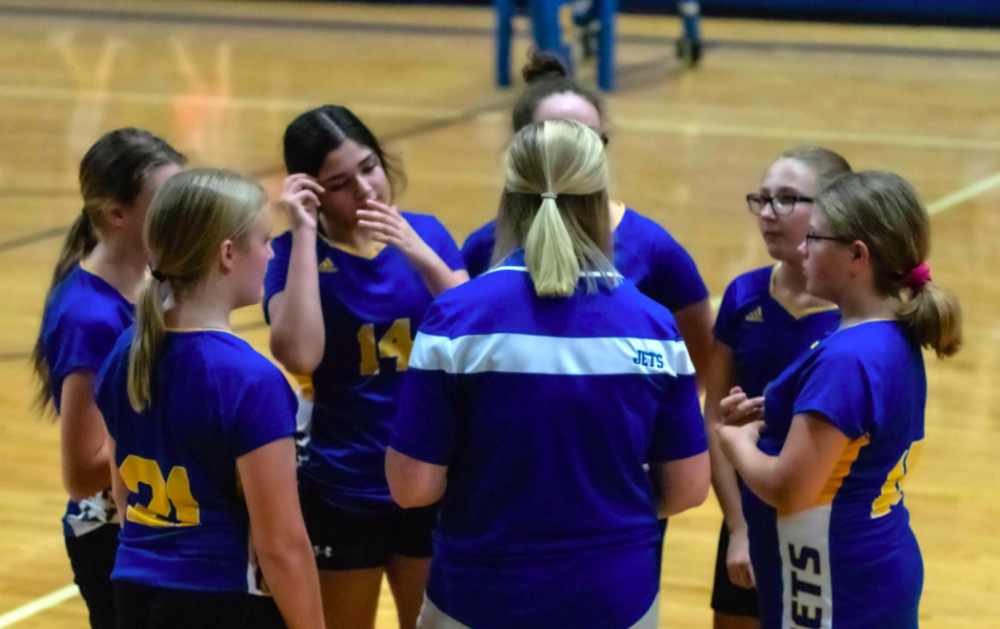 AMMS Volleyball 09/30/2019
Jeff Almond
Tuesday, October 01, 2019
MONDAY, Sept. 30, 2019
ALTOONA-MIDWAY MIDDLE SCHOOL VOLLEYBALL
BUFFALO – The Altoona-Midway Middle School volleyball squad captured wins in two out of three matches against the Oswego Lady Indians in action here Monday afternoon.
Unfortunately, the lone setback occurred in the "A" contest, as Oswego came away with a thrilling three-set victory, 25-16, 22-25, 15-7. The Lady Jets were victorious in the "B" match 25-17, 25-12, and also took the "C" battled by a count of 25-9.
The AMMS "A" squad, now 1-8, continues to battle valiantly despite coming up just short in several matches. Monday's contest was the fourth time this year the Lady Jets have fallen in three sets, and most of their other losses have been tightly contested.
"The A team game tonight was intense and we had a lot of people in the stands standing up because it was too exciting to sit down," exclaimed head coach Nikki Almond. "I think tonight more people in the stands were into the game than they have been all season and it was great. Trust me, it makes a difference to the girls. If you came to support us – thank you, we saw you."
Summer Raymond accounted for three aces and a dig to place the Lady Jets in the "A" contest. Emmalynn Pupanek and Anna Beckwith each added an ace and Heather Lane and Chloe Stewart notched two digs apiece.
In the "B" victory, Pupanek led the way with three aces, while Nevaeh Turner recorded two aces and Eryn Tiger had one.
Chantal Morales fired a total of nine aces to lead the Lady Jet "C" team.
"Our B and C teams are improving with every set and learning to work as a team every day," Almond noted.
The AMMS squad will be back in action Thursday, traveling to Moran to face Marmaton Valley.