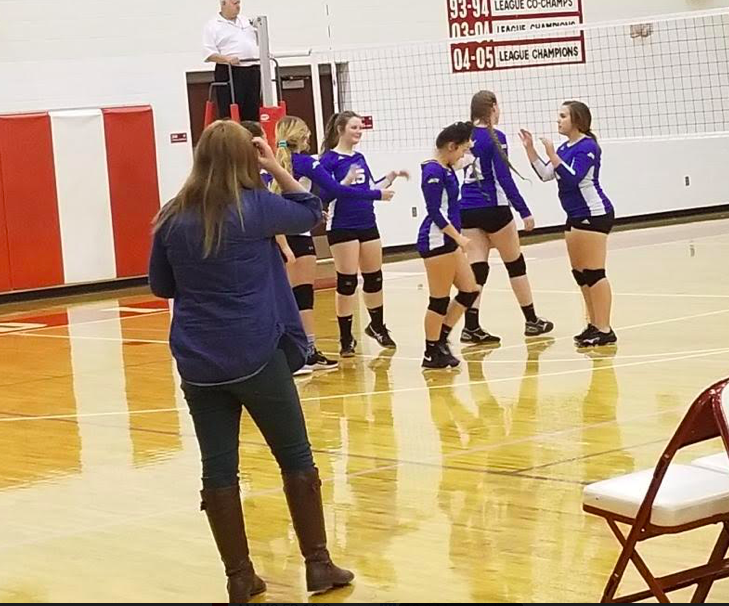 AM JV VOLLEYBALL
Jeff Almond
Friday, October 04, 2019
FRIDAY, Oct. 4, 2019
ALTOONA-MIDWAY HIGH SCHOOL JV VOLLEYBALL
OSWEGO – The Altoona-Midway High School junior varsity volleyball team
dropped a pair of matches here Thursday.
The Lady Jets jayvee squad dropped a close three-set match to host Oswego 25-18,
18-25, 15-8; and also fell to Pittsburg 25-9, 25-6.
"I was unbelievably proud of how hard the girls played against Oswego," said
AMHS coach Bryn Dick. "They fought for every single point and were a lot of fun to
watch. They are beginning to work as a cohesive unit, which is a lot of progress."
Against Oswego, Emma Martin and Kyra O'Connor each had four aces. Martin also
had three digs while Alyssa Relph, Summer Tarlton and Tiffany Kuhn each had two.
In the match with the Lady Dragons, Relph and Tarlton smashed aces, Tarlton
recorded two digs, and Relph added one. Sierra Eaton finished with a kill and a block,
O'Connor had a kill and a dig, and Hailey Stewart also contributed a dig.
"Pittsburg is a large school and proved to be a pretty big challenge for us," Dick
noted. "They hit hard and we had a hard time digging up balls. But the girls played hard
and we enjoyed having some different competition."