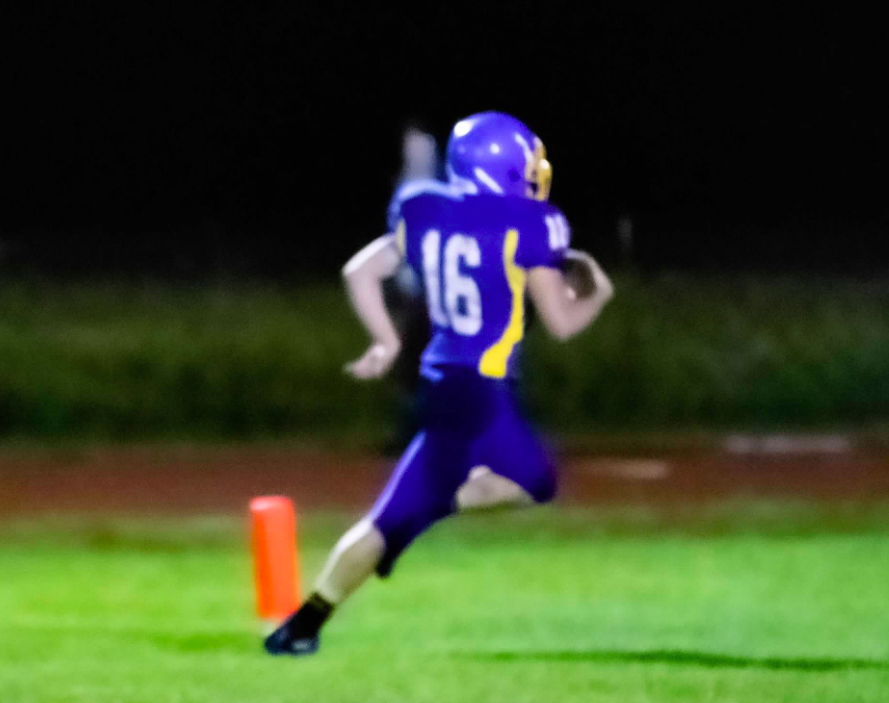 AMHS Football
Jeff Almond
Tuesday, October 15, 2019
ALTOONA-MIDWAY HIGH SCHOOL FOOTBALL
BUFFALO – Altoona-Midway and Southern Coffey County – a pair of one-win
football teams both desperately seeking a second victory on the season – squared off on
the gridiron here Friday night.
Southern Coffey County got what they were looking for, a 36-22 victory. The host
Jets, unfortunately, came away disappointed before the home crowd celebrating Parents
Night here at Frank Kennedy Field.
It was the second straight win for Southern Coffey County, which started the season
0-4 before recording back-to-back wins the past two weeks over Chetopa and AMHS.
The Jets fell to 1-5 overall after the District 8-II matchup. It was a non-league
contest, so Altoona-Midway remained 1-2 in Three Rivers League action.
Altoona-Midway head coach Chad Raida said a couple of big plays – actually a
couple of big plays that didn't count – played a huge difference in the game.
"We had a couple of touchdowns called back due to penalties, and that proved to be
the difference maker in this one," Raida said. "Those were tough to swallow, because we
lost a game that we needed to win."
The Jets scoring plays came on ground carries by Jimmy Willard and Dayton Marsh,
while Willard also added an electrifying 60-yard TD on a kickoff return.
AMHS featured a balanced rushing attack, as Willard carried 10 times for 68 yards
and Marsh finished with 67 yards on 20 attempts.
Defensively, Willard and Marsh were also the difference-makers, finishing with 13
and 12 tackles, respectively. Brandon Johnson and Josh Meigs each also came away with
interceptions for the Jets.
A scary moment occurred when AMHS junior Zack Sade was injured in the third
quarter and had to be taken from the field by ambulance. School representatives indicated
Sade suffered possible injuries to the head and neck. Sade was kept in the hospital
overnight for observation, but has been released, officials added.
As part of Parents Night, the parents of the senior squad members of AMHS were
introduced. Seniors on the Jets include: Jimmy Willard, Dayton Marsh, Caleb Simms,
Kendall Pierce and manager Dawson Ashmore.
The Jets will try to return to the victory column this Friday, traveling to Moran to
take on Marmaton Valley in a TRL matchup. Kickoff is scheduled for 7 p.m.