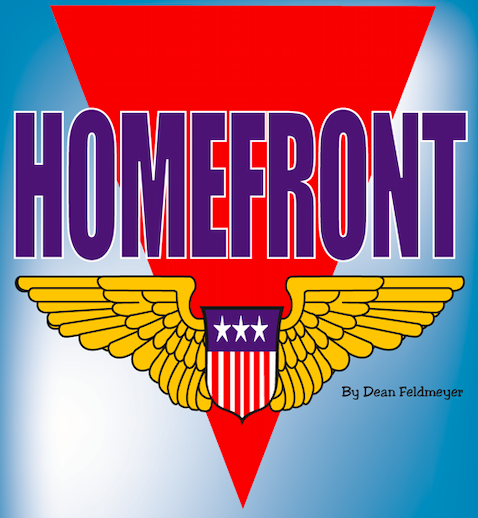 School Play
Jeff Almond
Tuesday, October 29, 2019
Lights. Curtains. It's almost time for the 2019 High School play. This year the students will be performing HomeFront by Dean Feldmeyer and published by Eldridge Plays and Musicals. The matinee will be performed this Friday on November 1st at 1:00 p.m. in the high school gym. The main performance will be this Friday on November 1st at 7:00 p.m. Come early and enjoy the sounds of WWII Big Band.
The play centers around the desire of a high school senior, played by Kylee Wade, to join the military to fight the evils of Hitler. Her father, played by Dawson Ashmore, knows the horror of war from WWI and is against her joining the military. As Danni tells her father, "It's not about proving that I'm brave. It's about keeping tyranny and fascism from over-running the world without being challenged."
In the cast, two other Seniors are performing in the play - Sierra Eaton, as Louise, and Abby Lockhart, as Anna or Mother. The play features dancing, jokes, and tears against a backdrop of an Indiana neighborhood. Hope to see you there!