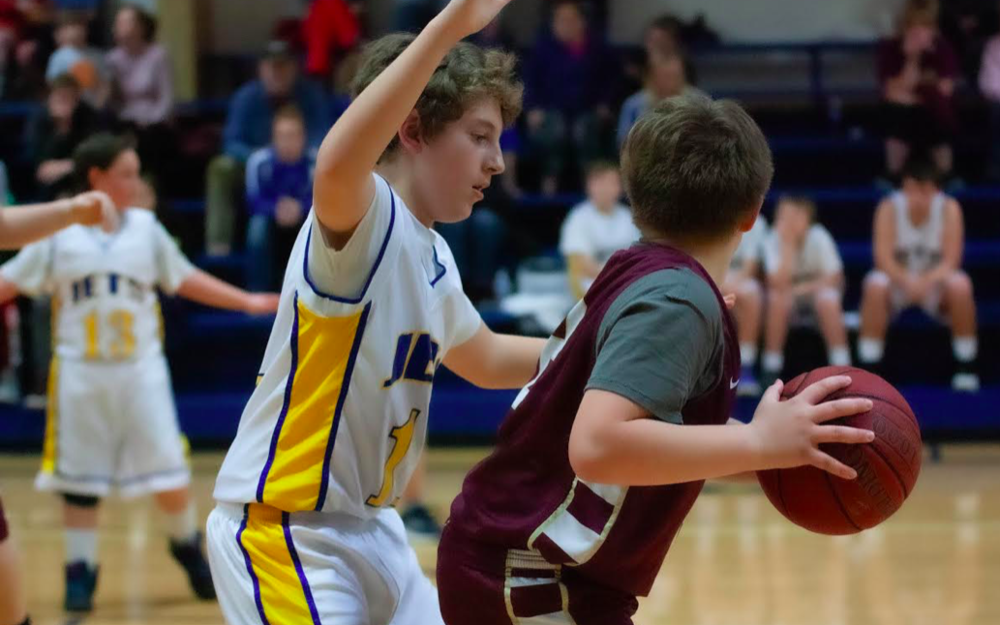 AMMS vs. St. Paul
Jeff Almond
Saturday, January 18, 2020
ALTOONA-MIDWAY MIDDLE SCHOOL BASKETBALL
BUFFALO – The Altoona-Midway Middle School basketball team dropped a pair of games here Thursday night against the St. Paul Middle School Indians.
In the lid-lifter, the Lady Indians posted a 28-12 victory over AMMS, and the St. Paul boys followed that up with a 28-22 triumph over the Jets.
AMMS Girls
The Lady Jets played a good defensive game, but couldn't get enough going offensively as they fell 28-12.
"We only had six girls tonight but the girls adapted to that very well. They're improving so much with rebounding," said AMMS coach Nikki Almond. "Once they start taking care of the ball and slowing down a little, we will see even more improvements."
St. Paul jumped to a 14-3 first-quarter lead, but the Lady Jets settled down and were outscored only 14-9 over the final three periods.
Summer Raymond and Autumn Raymond each tallied five points for AMMS, with Summer pulling down nine rebounds and also recording three steals. Ava Hufford added two points and six rebounds.
The Lady Indians enjoyed a balanced attack as Megan Doherty, Jorja Harris and Zarien Collins each netted six points.
AMMS Boys
In a high-energy, low-scoring contest, the St. Paul boys jumped to an early lead and withstood a strong rally by Altoona-Midway to notch the 28-22 victory.
The Indians led 13-7 at the quarter and 16-10 at halftime. The Jets rallied to pull within two, 24-22, with under two minutes to play, but St. Paul managed the last two baskets of the game to secure the win.
"The effort was there – the boys played hard," said AMMS coach Craig Null. "We just couldn't get the ball in the basket tonight. It was an exciting game."
Lane Poeverlein scored six points for the Jets, while Kieran Foster and William Stackhouse netted four points apiece and Jacob Meigs and Jayah Turner added three points each. Hunter Lawrence also had a basket for AMMS.
Zakary Kirkpatrick dominated inside and put up a game-high 13 points for St. Paul, while fellow post player Ethan Yarnell tossed in six points.
St. Paul also won a two-quarter "B" game, 15-7. Lawrence had four points and Blaine Collins had two for the Jets.
The Altoona-Midway boys are now 3-5 while the Lady Jets are 0-8.
Altoona-Midway middle school teams hit the road on Monday for games at Parsons against St. Patrick's.