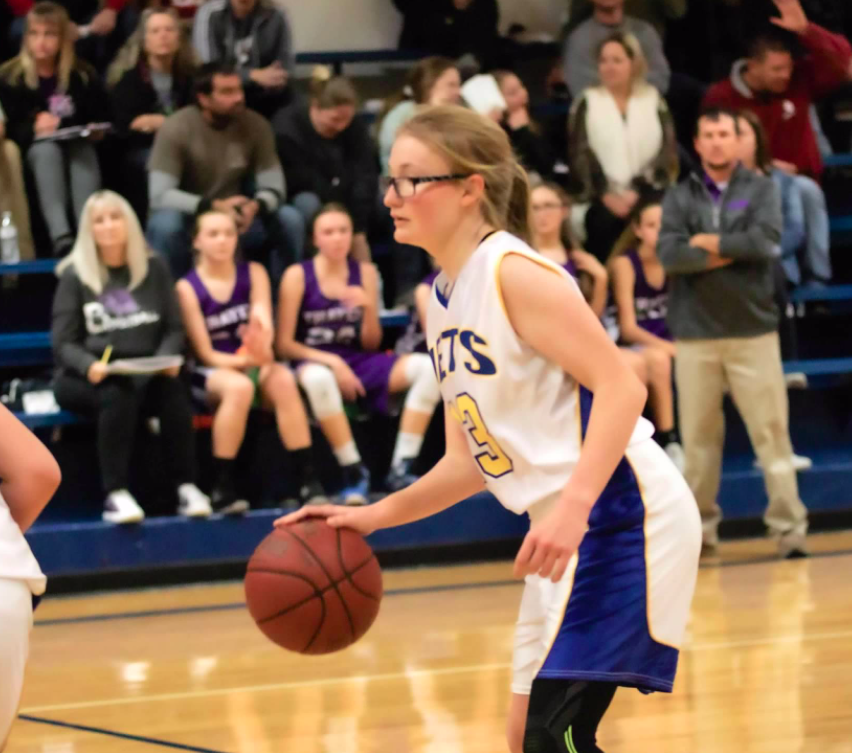 AMMS vs. Thayer
Jeff Almond
Saturday, January 18, 2020
ALTOONA-MIDWAY MIDDLE SCHOOL BASKETBALL
THAYER – The Altoona-Midway Middle School boys' basketball team picked up its third victory in their four games with an exciting 38-26 win over the Thayer Flyers here Monday night.
The win gave AMMS a split of the action for the night, as the Lady Jets fell to the host Lady Flyers 49-15 in the opening matchup.
The Altoona-Midway boys are now 3-4 while the Lady Jets are 0-7.
AMMS Boys
In a game that saw both teams provide a lot of impressive plays as well as numerous turnovers, Altoona-Midway used a strong second half to pull away for the 38-26 victory.
The Jets led just 16-15 at halftime.
"It was a fun game. Both teams played really hard," said AMMS coach Craig Null. "We had a lot of turnovers, but the effort was there. I was very impressed with our teamwork."
William Stackhouse and Lane Poeverlein each tossed in 10 points for the Jets, while Jacob Meigs contributed nine, Blaine Collins added four, Hunter Lawrence three and Kieran Foster two.
Bricen Raida led the Flyers with eight points while Heath Rousselle and Zane Martin added six and five, respectively.
AMMS held a slim 28-23 rebounding edge and committed 20 turnovers while the Flyers had 25.
Thayer notched a 6-2 advantage in a fifth quarter match.
AMMS Girls
In the opening game of the evening, the Thayer girls jumped to a 16-5 lead after one period and went on to post the 49-15 victory.
The Lady Flyers, behind strong post player Bethany Umbarger, ballooned their lead to 33-7 at halftime.
The Lady Jets fought to the finish, however, and were paced offensively by Ava Hufford and Summer Raymond, who notched six and five points, respectively. Nevaeh Turner and Autumn Raymond each added a bucket for Altoona-Midway.
"This being the first night back after Christmas break, I thought the girls played well against a good team," said AMMS coach Nikki Almond. "They're learning to take challenges and fight against them. I am proud of the way they rebounded tonight."
Turner and Summer Raymond paced that rebounding effort, as each hauled down six caroms.
Altoona-Midway middle school teams are back in action at home on Thursday, hosting St. Paul for a doubleheader.