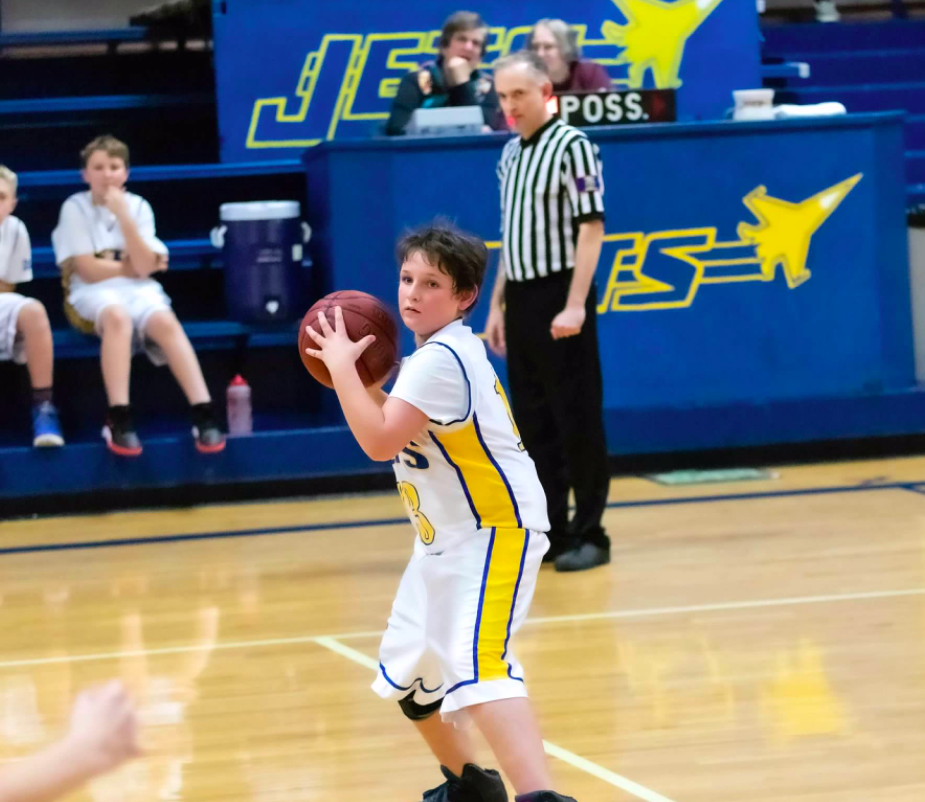 AMMS vs. Chetopa
Jeff Almond
Sunday, January 19, 2020
ALTOONA-MIDWAY MIDDLE SCHOOL BASKETBALL
BUFFALO – The Altoona-Midway Middle School basketball teams split a pair of games here Thursday evening against the Chetopa Middle School Hornets.
The AMMS boys rolled to a 41-14 triumph, their second win in their last three outings, while the Lady Jets dropped a 23-9 decision in the opening contest.
AMMS Girls
The Lady Jets were unable to get on the scoreboard until the final period, when they outscored Chetopa 9-6. But it was too little, too late for the AMMS girls as the Lady Hornets won 23-9.
"The girls didn't show up until the fourth quarter tonight," said AMMS girls' coach Nikki Almond. "We had to make some changes and it was an adjustment for sure."
The Lady Jets were able to suit up just five players Thursday, so that quintet played the entire game. Chetopa led 11-0 at halftime and 19-0 after three periods.
Summer Raymond scored five points for Altoona-Midway, while Ava Hufford and Nevaeh Turner each contributed two points.
The Lady Hornets got eight points from Lili Conrad and six each from Kaiman Rupert and Chesney Billings.
AMMS Boys
The nightcap saw Chetopa as the team with only five players suited up, and the Jets left little doubt about the outcome early, taking a 9-2 first-quarter lead and storming to a 21-4 halftime advantage. The Jets led 30-6 after three periods and coasted to the 41-14 win.
"The kids played great defense and really ran the floor well tonight," said AMMS boys' coach Craig Null. "I told the boys to relax and play like they play at practice, and tonight they did that."
The Jets had a balanced offensive attack, with five different players scoring at least six points. Kieran Foster took scoring honors with nine points, followed closely by Jayah Turner and William Stackhouse with eight points each, while Hunter Lawrence added seven and Jacob Meigs chipped in six. Lane Poeverlein rounded out the scoring for AMMS with three.
Blake Carter led Chetopa with eight points.
Altoona-Midway will close out the pre-Christmas portion of its schedule Monday, playing host to St. Patrick's Middle School of Parsons. The girls' game will tipoff at 5 p.m.