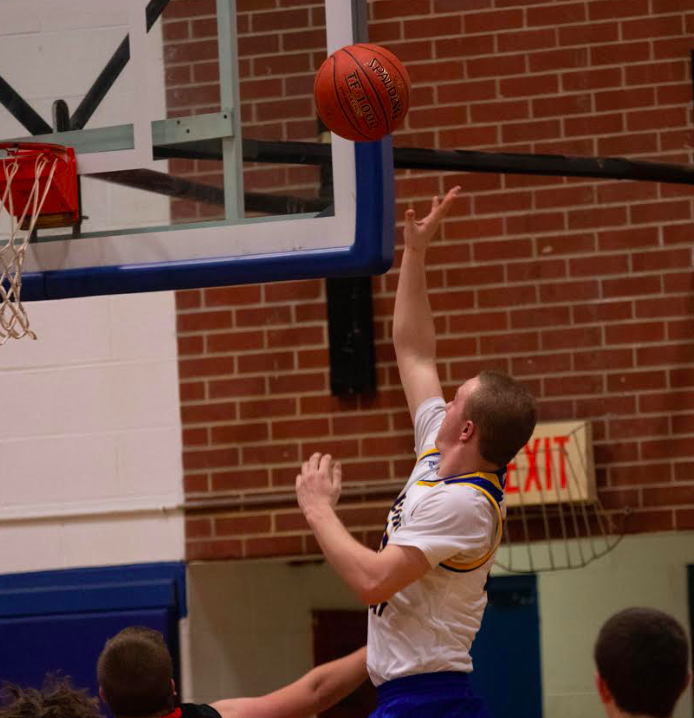 A-M Boys Defeat Marmaton Valley
Jeff Almond
Tuesday, February 25, 2020
Wednesday, Feb. 25, 2020
ALTOONA-MIDWAY HIGH SCHOOL BASKETBALL
BUFFALO – Mired in a four-game losing streak to close out the regular season, Altoona-Midway High School head coach Jeff Almond was hoping his Jet squad could snap back to mid-season form as they entered play in the Class 1A regionals.
Boy, did they ever – and then some.
Altoona-Midway, playing before their home crowd for the final time this season, stormed out of the gates with an amazing 33-point first quarter, which propelled the Jets to a season-high offensive production as they rolled to a 77-21 triumph over Marmaton Valley before an appreciative crowd Monday night at Milo Peterson Gymnasium.
In other action Monday the same 1A regional, Crest squeezed past Southern Coffey County 48-46, and Oswego beat Chetopa 60-28. Top-seeded St. Paul received a first-round bye.
Semifinal play now moves to Moran on Thursday, with St. Paul facing Oswego at 6 p.m., and Crest squaring off against Altoona-Midway at 7:30 p.m.
Winners of those games will square off on Saturday for seeding purposes, but both finalists will advance to Class 1A sub-state play the following week.
"I couldn't have been prouder of the way we played tonight," said an elated Almond. "I was especially happy for our seniors as they played in their very last home game at Altoona-Midway High School. Everyone played well."
The favored Jets wasted no time putting an end to any thoughts of a possible upset by the eighth-seeded Wildcats from Marmaton Valley.
Altoona-Midway connected on 13 of their first 15 shots from the field, including a perfect 5-of-5 from behind the three-point arc. The result was a 33-6 lead after just one period that left no doubt about the game's outcome.
"That first quarter was really something to see. It was about time we shot well again," said Almond, who guided the Jets to five straight victories and six wins in seven games prior to closing out the year on a four-game skid.
"We've had a rough couple of weeks but to see the kids play through it, has been pretty amazing. I am proud of the way we got after them tonight," Almond added. "It was our tempo from the start."
The Jets led 45-10 at halftime and 61-21 after three periods.
Dayton Marsh scorched the nets for 29 points to pace four AMHS players in double figures. Caden Carter tossed in 17, Jackson Ashmore scored 12 and Joshua Meigs finished with 10 points. The Jets also got seven points from Dalton Smith and two from Josh Capps.
Marmaton Valley got eight points from Colten Woods and seven from Robert Cook.
"We want to enjoy this win, but we'll be turning our attention immediately to Crest as we get prepared to play a tough game Thursday in Round 2," Almond noted.
In a regular season matchup in late January, Altoona-Midway defeated Crest 53-41.