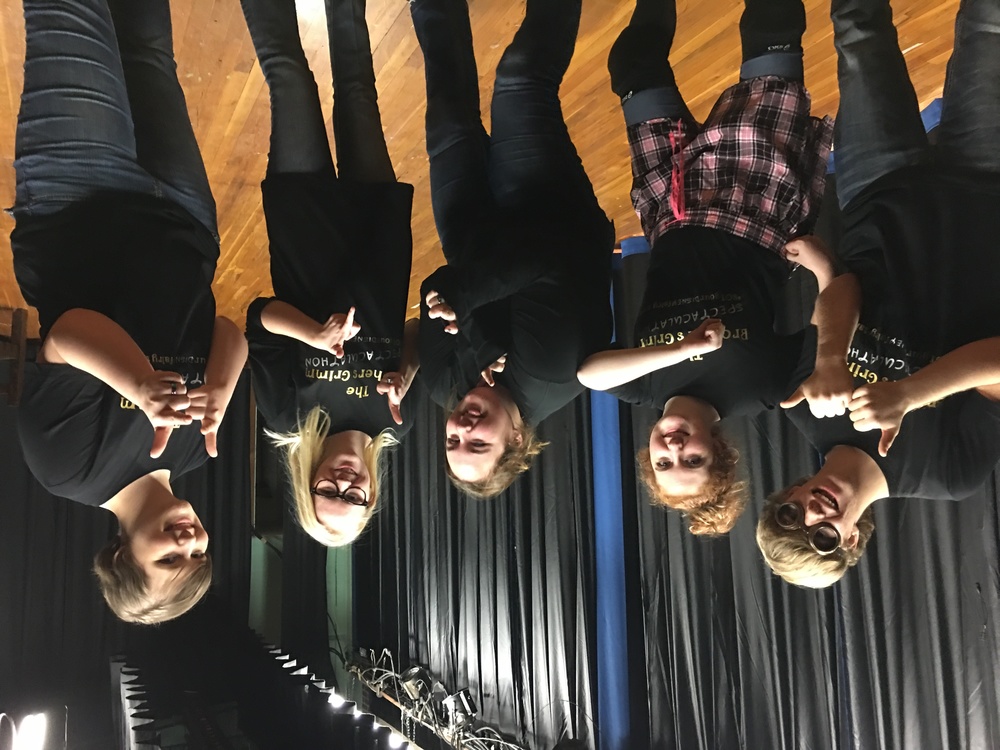 The Brothers Grimm Spectaculathon
Crystal Sizemore
Tuesday, November 21, 2017
The Altoona-Midway Theater Department wants to send a big shout out to all of those who came out and supported our performance on Friday, November 17th!
A note from the Director:
A comedic show that highlights the hilarious and the odd from the Brothers Grimm Fairy Tales, The Brothers Grimm Spectaculathon, brought many laughs throughout rehearsals and our performances!
This being my first time directing, I think I had just as much anxiety as the cast and crew did! Over the last 6 weeks, this fabulous group of students put together an amazing show and I could not be prouder of them. While we had a small cast, of five, and crew of 2, the job they did was phenomenal. They all stepped up and took on multiple roles and jobs. I look forward to seeing what the future holds for each of these talents throughout the rest of their high school career and beyond!
Crystal Sizemore
CREW
Elizabeth Bigpond
Marley Finley
CAST
Kimberlea Drake
Ian Faller
Caitlin Maxwell
Kylee Wade
Jordann Shay