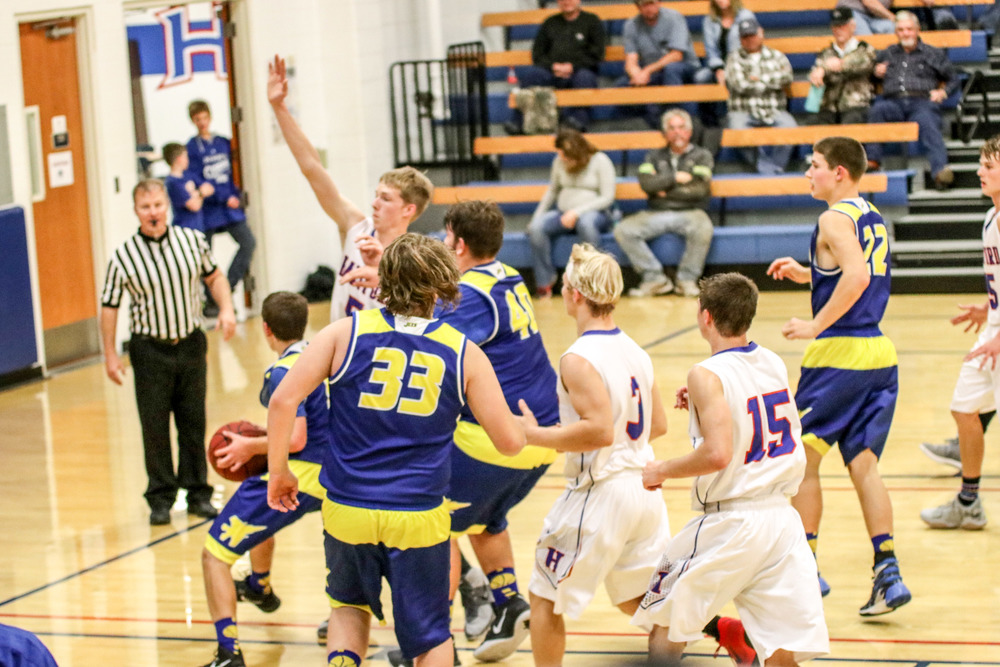 12/4 HS Boys Basketball
Craig Null
Wednesday, December 06, 2017
YATES CENTER – Opening night of the Yates Center Tournament was not kind to the Altoona-Midway High School boys' basketball team, as they suffered a 65-21 defeat to the hands of the talented hosts, the Yates Center Wildcats, here Monday night.
The Wildcats, ranked 6th in Class 2A in the preseason polls, showed exactly why as they stormed out of the gates and poured in 29 points in the opening quarter of play. They stayed hot in the second period and held a commanding 47-11 lead at intermission.
"Obviously, we played a very talented team tonight," said AMHS Coach Justin Logan. "I told the kids at halftime that I was surprised the lights were still on in the gym because Yates Center just shot 'lights out' in the first half."
Aaron King led Yates Center with 23 points on the night, garnering most of those in the opening half, when the Wildcats offense did a majority of its damage. Reece Solander and Kobe Forsyth also reached double digits for the Wildcats, netting 11 and 10 points, respectively.
Clement Huffman and Dawson Ashmore each tallied six points for Altoona-Midway, while Josh Meigs scored five and Caden Carter added four. No other Jet reached the scoring column.
On the positive side for AMHS, Logan saw improvement on the glass from their opening game.
"I was proud of the way we picked it up on the glass tonight and limited second chance buckets. That was something that really hurt us Friday (in the opener)," Logan said. "We also handled a very good Yates Center press pretty well I thought. However, we let the tempo get to us once we got into the half court, causing us to force up a lot of shots."
"Moving forward, you love to play a team like that early in the season, because they give you a test every inch on the floor. It helps prepare you for anything moving forward," he added. "Now it's back to work at practice, because we play another ranked team on Thursday."
The Jets will face Sedan (ranked 7th in 2A) in the next round of the tournament Dec. 7.