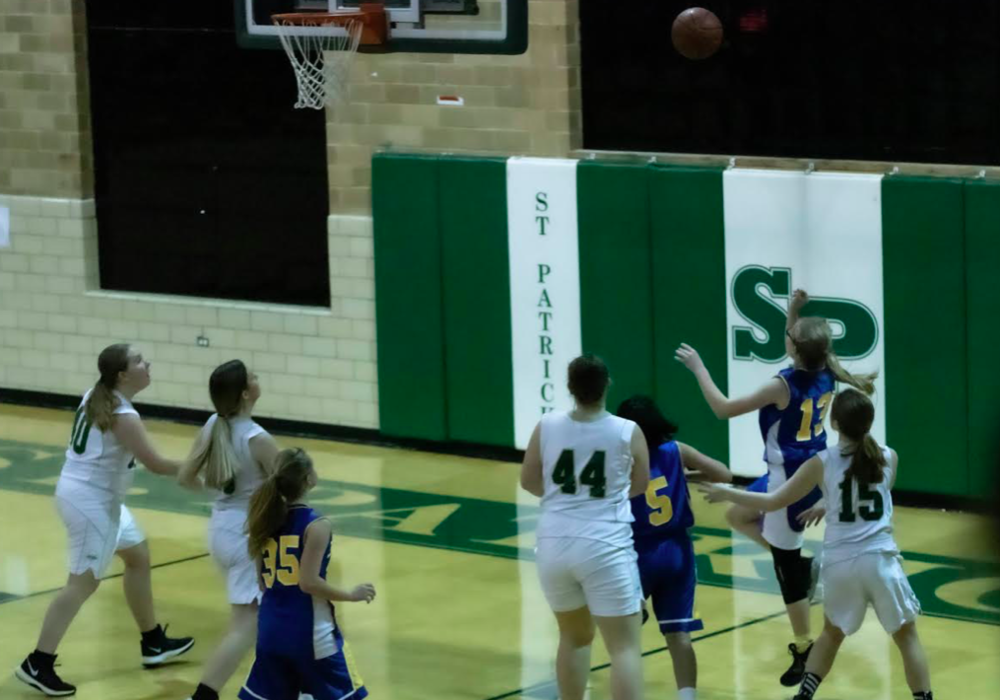 AMES vs. St. Pats
Jeff Almond
Saturday, January 18, 2020
ALTOONA-MIDWAY MIDDLE SCHOOL BASKETBALL
PARSONS – The Altoona-Midway Middle School basketball team was unable to come away with victories in either of two games here Monday night against the St. Patrick's Saints.
In the opening game of the night, the St. Patrick's breezed to a 53-7 win over the Lady Jets. In the nightcap, the Saints came away with a 46-28 triumph over AMMS.
AMMS Girls
The AMMS girls had no answer for a tall and talented Lady Saints team. St. Patrick's held a 33-5 halftime lead and continued to pour in on in the second half to post the 53-7 win.
"This was a rough night for the girls. We actually played well during the first half especially considering that the other team looked like high school girls," said AMMS girls' coach Nikki Almond. "In the second half, if afraid the girls were feeling defeated. St. Pats has a great group of girls."
Summer Raymond accounted for five of the seven points for the Lady Jets. Chantal Morales and Eryn Tiger, both sixth graders, each added a free throw to complete the scoring for AMMS.
Raymond also pulled down six rebounds and had a pair of steals.
Sydney Schibi poured in 27 points for the Lady Saints. Ayvri Nash also reached double-digits with 10.
The loss dropped the Lady Jets to 0-9.
AMMS Boys
In the boys' contest, it was the "Landon Wheat Show," as the lanky eighth grader sliced and diced the Jet defense for 25 points in leading the Saints to the comfortable 46-28 victory.
St. Patrick's led 28-10 at halftime, but AMMS refused to fold and battled the Saints to an 18-18 standoff in the second half.
"I'm proud of the boys for fighting all the way to the end," said Jets coach Craig Null. "We played a much better second half. We need to work on our court awareness, but our hustle and heart are always there."
Kieran Foster paced the Altoona-Midway attack with 10 points. Williams Stackhouse tallied six, Jacob Meigs and Lane Poeverlein each netted five, and Hunter Lawrence chipped in two for the Jets.
The Altoona-Midway boys are now 3-6.
St. Patrick's also won 9-3 in a two-quarter "B" contest.
The AMMS squads will be back on the road next Monday, traveling to Chetopa.