4th graders honored the memory of Mrs. Helen Friederich with a Titanic fashioned tea time.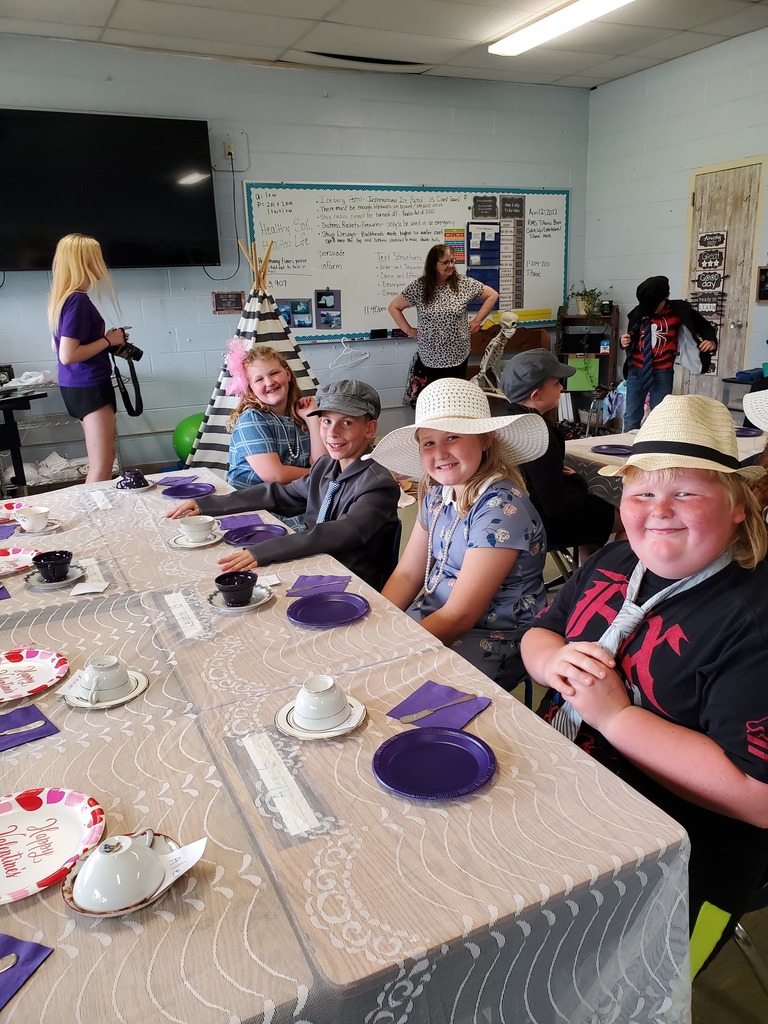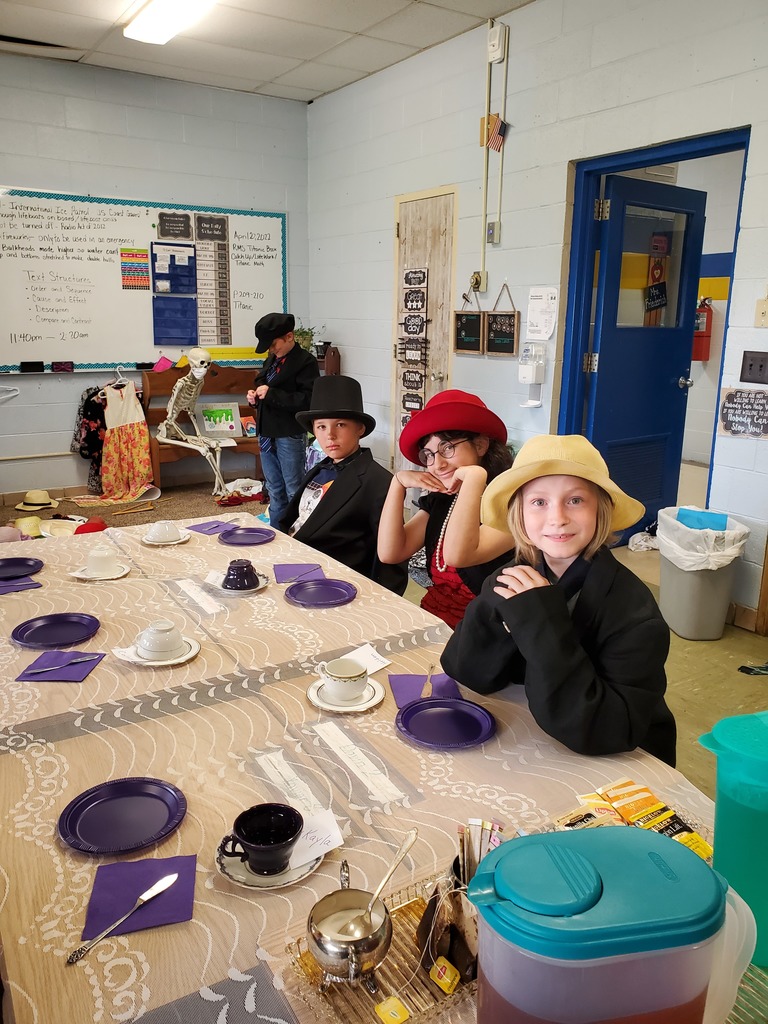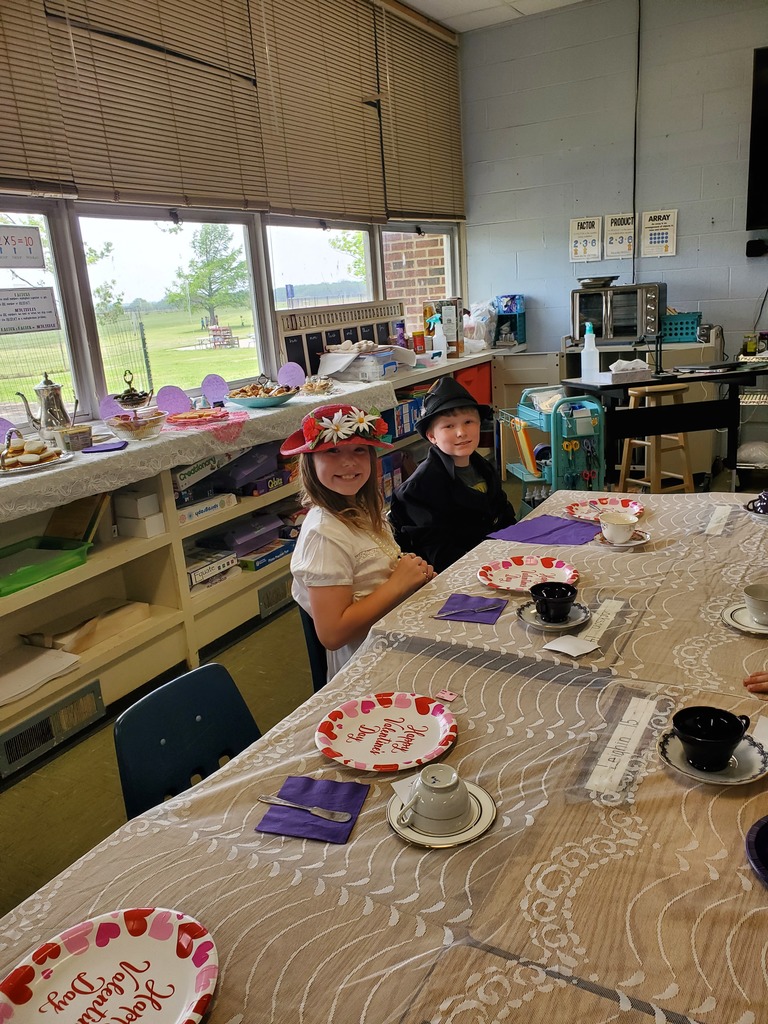 Students planning on taking driver's ed need to enroll using the following link:
https://rb.gy/q7con8
Classes are scheduled to start on May 31 & students will need to take their $25 enrollment fee on the first day of class. Questions: call (620)537-7721.


Congratulations to Mrs. Caylor! She received the KAT-FACS award for Young Teacher of the Year, which recognizes teachers who are in their 6th-10th year of teaching and provide outstanding career and technical education programs for youth in their respective fields and communities. Recipients of this award must have made significant contributions toward innovative, unique, and novel programs that are serving to improve and promote career and technical education. Way to go Mrs. Caylor!

(Best viewed on our Facebook Page) Events for the week of May 16, 2022 HS Softball will not be participating in Regionals this week. Monday- Afternoon Pre-School Graduation 1:00 PM Last day of school for 8th grade! HS Baseball at Emporia State University, Trusler Sports Complex 4:30 PM Tuesday- 6th & 7th grade awards 8:30 AM Last day of school! 8th grade promotion and awards 7:00 PM. Wednesday- Teacher workday and check out. Thursday- No Activities Friday- HS Track Regional at Burlington 3:00 PM 5/21/22-5/25/22 Senior Class Trip 5/31/22-6/3/22 FFA Convention in Manhattan Time TBD. Have a great summer!

Elementary students received end of the year awards yesterday!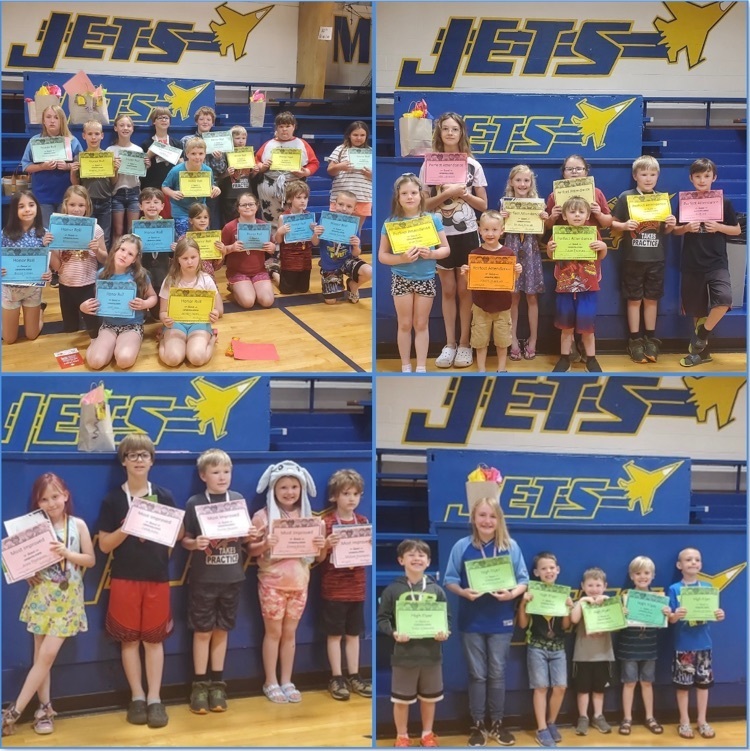 Vietnam vet Gerald Christian presented superintendent Mike Kastle with a hand made flag as a gift of appreciation for his work with the Parsons Honor Flight and all that he's done for Altoona-Midway schools this past year. Gerald and Mike will be going on an Honor Flight trip to Washington D.C. later in May.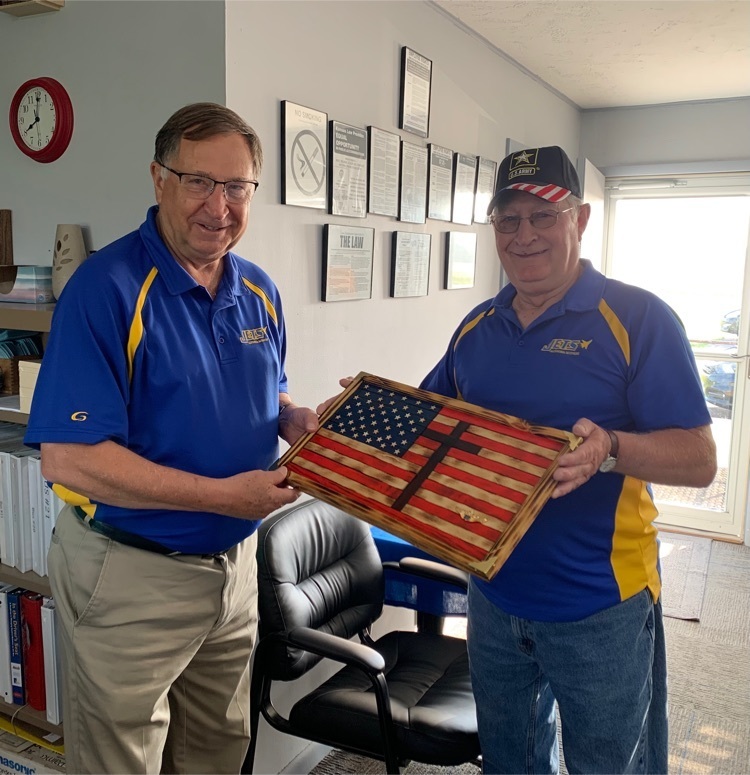 (Best viewed on our Facebook page) Activities for the week of May 9, 2022- Monday- HS Baseball at Southeast 4:30 PM HS Awards Ceremony 6:00 PM Tuesday- Last day for Seniors! Senior Breakfast at High Prairie Church 7:00. HS Softball at home vs Chetopa 1:00 PM HS Softball at home vs St. Paul 6:00 PM Wednesday- AMES Awards Assembly 8:00 AM AMES Pre-K Carnival 8:45 AM morning students, 12:45 for afternoon students. Thursday- HS Baseball at Uniontown 2:30 PM HS TRL Track Meet at Uniontown 3:00 PM Friday- Last day for morning pre-school Saturday- HS Graduation 3:00 PM

Thursday's, (5/5/22),Cancellations: MS track at Altamont, HS Track at Humboldt, HS Softball at Home, HS Baseball at Yates Center.

Due to the rain, the softball game scheduled for tomorrow has been canceled.

Kennedy Lopeman named as Pre-school "Wow of the week!" "Kennedy has been doing great coming into class and doing what she is asked. She is the first to follow directions and doesn't let others distract her." -Mrs. Walker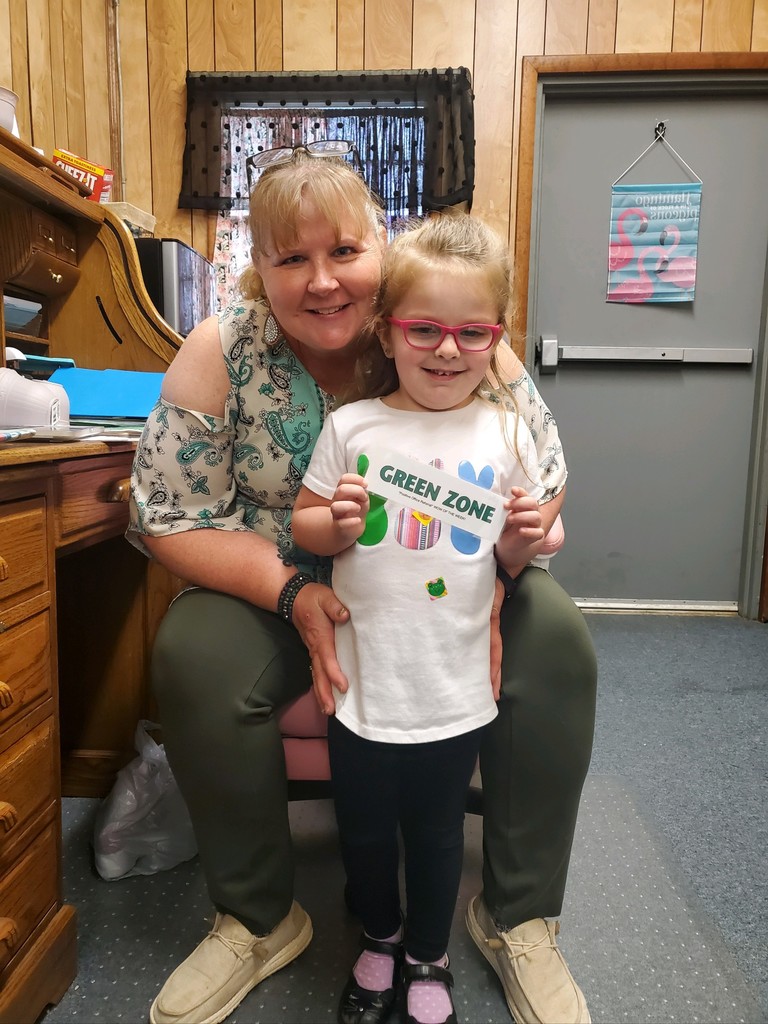 Elementary students enrolled in the arts and crafts portion of the after school program got to make some cool tie dyed towels with their names on them!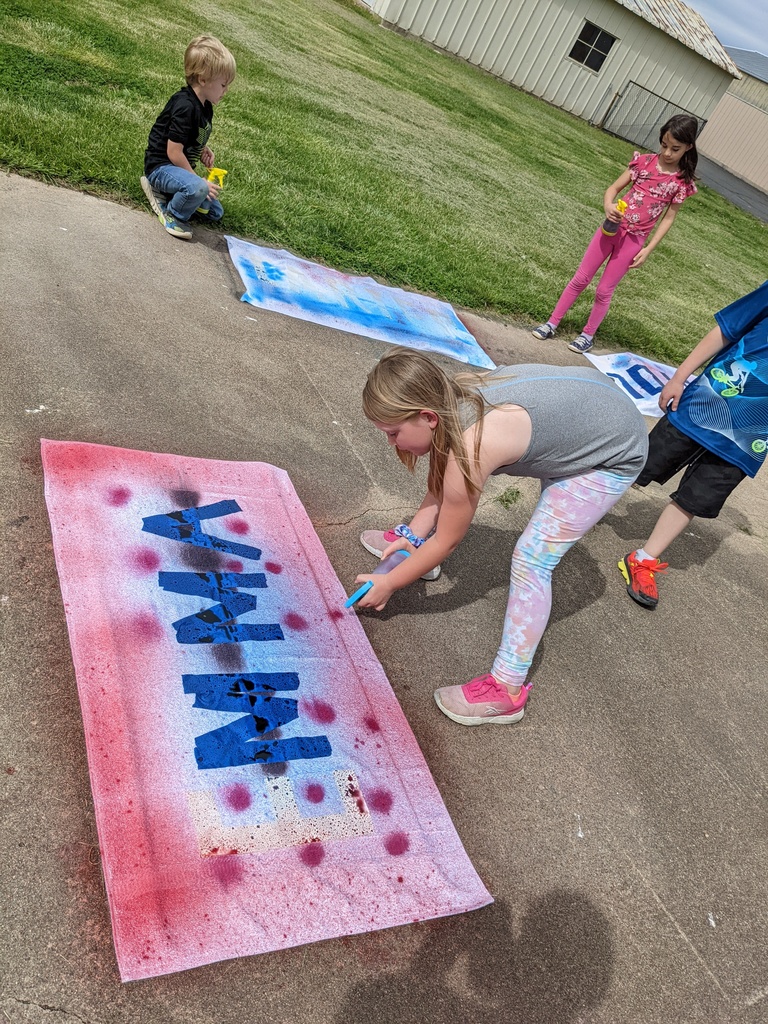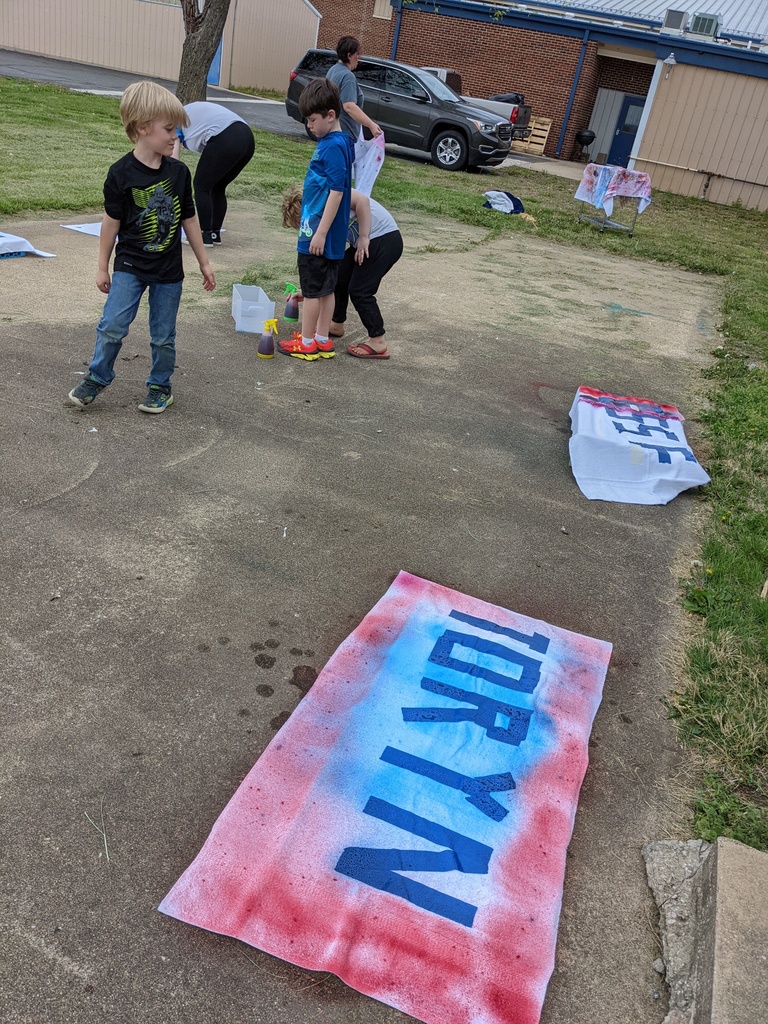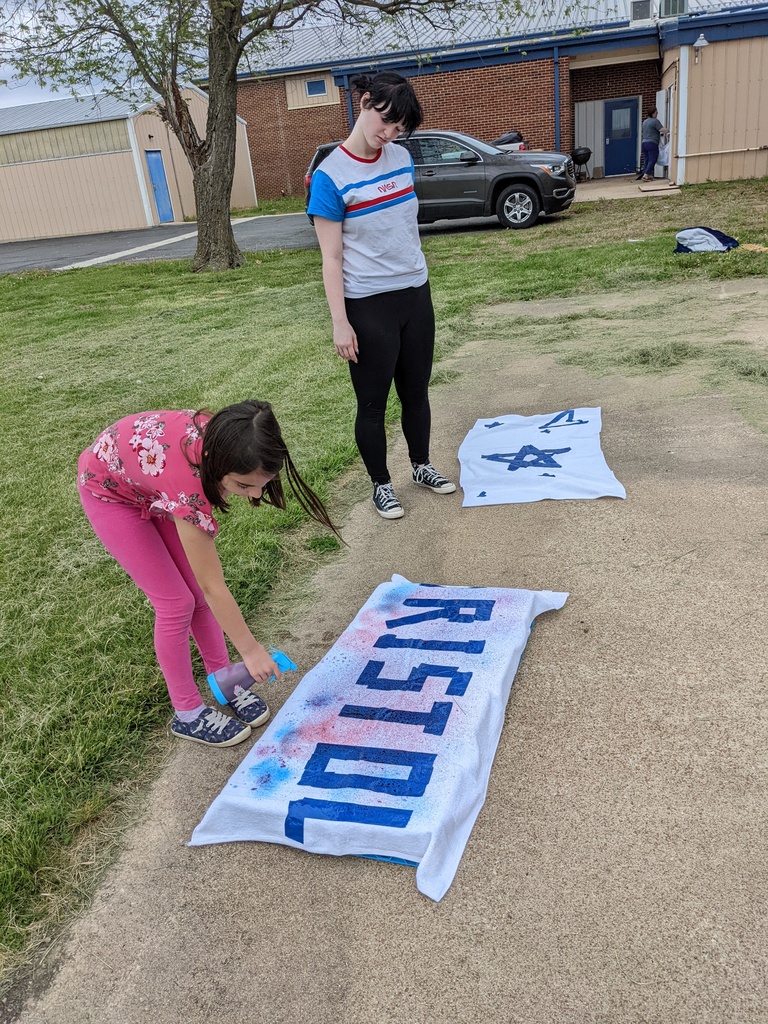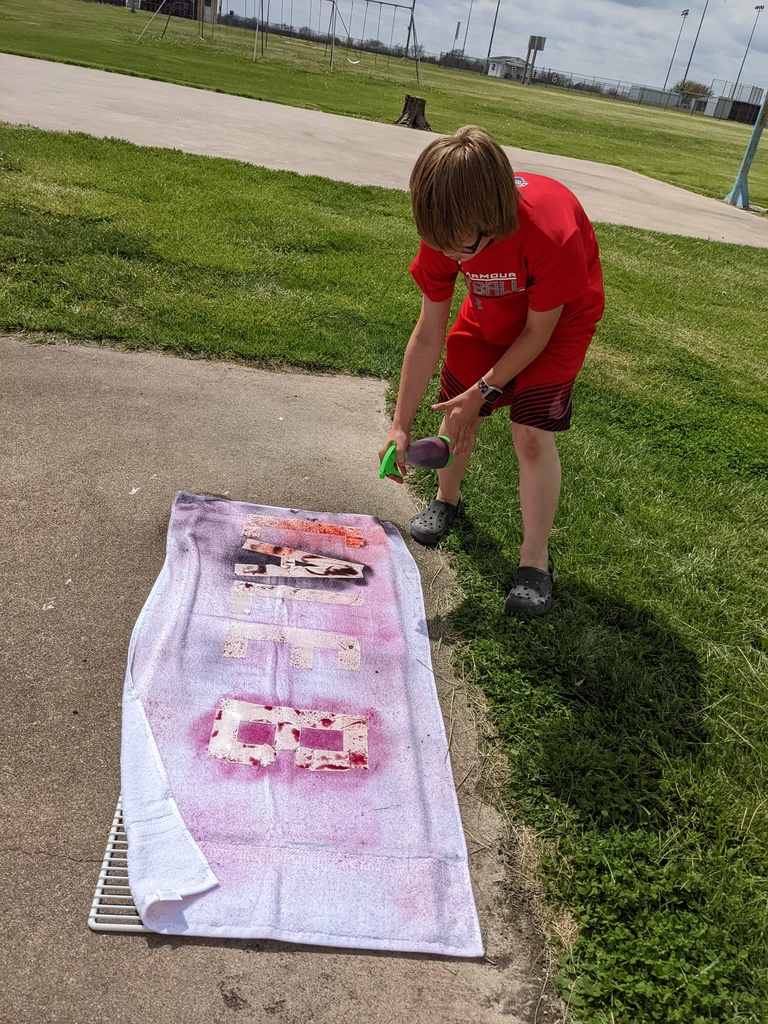 The AMMS League Track Meet scheduled for today has been postponed until Thursday, 3:00 PM, in Altamont.

Correction for Monday, May 2. The middle school MBL track meet is in Altamont at 3:00 PM.

(Best viewed on our Facebook page) Events for the week of May 2, 2022 Monday- HS FFA at State Competition in Manhattan 8:00 AM AMMS League Track Meet at Oswego 3:00 PM MS/HS 21st Century Grant Activities 3:20 Tuesday- HS FFA at State Competition in Manhattan 8:00 AM Elementary 21st Century Grant Activities 3:15 Wednesday- MS/HS 21st Century Grant Activities 3:20 Thursday- Elementary 21st Century Grant Activities 3:15 AMHS Track Meet at Humboldt 3:30 HS Baseball at Yates Center 4:30 HS Softball at Home vs Chetopa 4:30 Friday- Elementary Field Day 12:00 FFA Chapter Banquet 6:00 Saturday- HS State Forensics in Salina 7:30 AM FFA Community Fish Fry 2:00-3:00 PM

Reminder: No school on Friday, April 29. No HS Track Meet at Madison on Friday, April 29.

The horticulture class is making great use of the beautiful weather, getting several vegetables and herbs into the ground!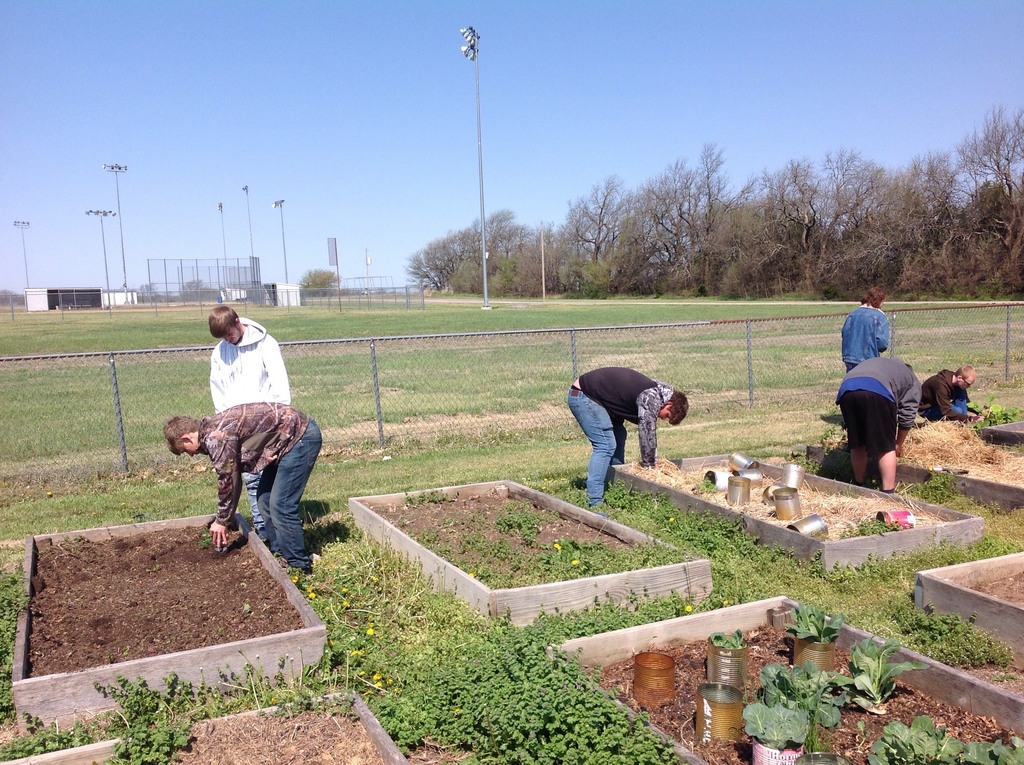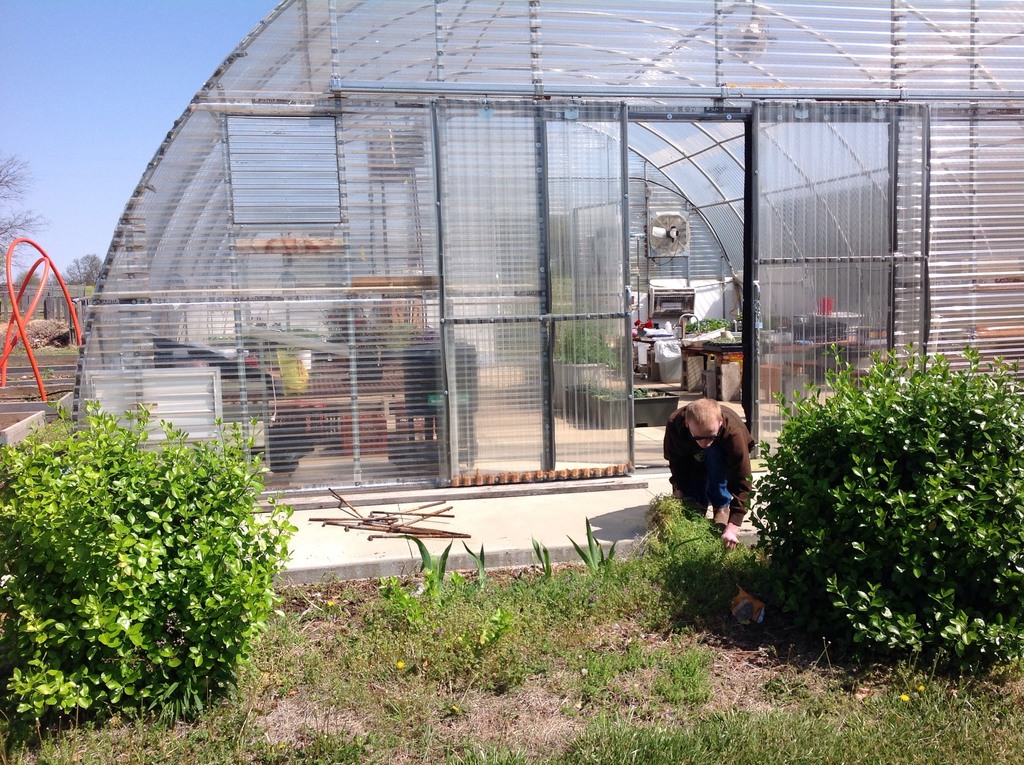 There has been a venue change for Helen Friederich's funeral service on Friday, April 29th. It will now be held at The Good News Center in Chanute, located at 118 N. Forest, directly behind the First Baptist Church.

SCHOOL CANCELLATION NOTICE Due to the funeral services of Helen Friederich this Friday, April 29, school WILL NOT be in session on this day. This will allow her colleagues and students the opportunity to attend her services. Services begin at 1:00 p.m. at the Countryside Funeral Home in Chanute.