PRESSS RELEASE Nov. 29, 2021 FROM: ALTOONA-MIDWAY MIDDLE/HIGH SCHOOL BY: CRAIG NULL Altoona-Midway icon feted with 90th birthday bash Pearce honored as oldest licensed school teacher in Kansas By Craig Null Altoona-Midway USD 387 Activities Writer Altoona-Midway science instructor Robert Pearce has celebrated his birthday many different ways over the past nine decades, but today's surprise celebration may have been the most memorable of them all. Pearce, who turned 90 today (Monday, Nov. 29), was given a surprise birthday party by Altoona-Midway School District USD 387 – administrators, teachers, staff, and the entire student body. Also on hand was Jim Porter of Fredonia, president of the Kansas Board of Education, as well as several representatives from Cherryvale School District 447, where Pearce taught for well over two decades before moving the Altoona-Midway for the past quarter of a century. Pearce not only is still going strong in the classroom at age 90, but his 63 and a half years as a licensed teacher is also a milestone for public schools in Kansas. State and local officials indicated while it thus far has not been officially verified, Pearce is believed to be one of the oldest active teachers in the entire United States. "It is not official, but it is my understanding that Mr. Pearce is the oldest active teacher in the state of Kansas, and we're betting that in the whole USA, he's right there at or near the top," said Mike Kastle, interim superintendent for the Altoona-Midway School District. "There aren't too many people teaching at the age of 90, or who have been in education for 63-plus years. That is simply amazing." Pearce told the crowd, "I've enjoyed all my students. There have been some good, happy moments," adding he has no plans to slow down. "I never thought about quitting," Pearce said, "and I'm still not thinking about quitting." Porter presented Pearce with a certificate from the KSDE "representing his dedication to the people of Kansas, and to the students of Kansas, during his distinguished career." While unable to attend today's event, KSDE Commissioner Randy Watson noted, "We are extremely proud of Mr. Pearce's service to the students of Kansas over many years and congratulate him on his birthday and continued excellent service to students this year." "Today we are honoring a man who has been an inspiration to so many, in so many different ways, for so many years," said AMHS Principal Darrin Ashmore. "He is a very hard man to beat to school. Mr. Pearce is one of hardest working, most caring people I have ever known. It is without question that he loves his profession, but nearly as much as he loves his students who have been lucky enough to have ever taken a seat in one of his classrooms." Kastle added, "I haven't known you that long, Mr. Pearce, but I have not yet gotten to school when your car hasn't already been in the parking lot. Wherever you've been, you've been an inspiration both to those you taught, and those that taught with you." Pearce was presented birthday cards from most of the student body, as well as greetings from Rep. Jake La Turner and Sen. Roger Marshall. Kastle said he expected more cards to be coming in from dignitaries, including perhaps the Office of the White House. Randy Hucke, who was in Pearce's freshman biology class at Cherryvale back in 1977, spoke on behalf of the contingent from that school. "You were also my tennis coach, and I remember you loved mixing your peanuts with your Dr. Pepper," laughed Hucke, who is now a retired school teacher. "You were an amazing teacher back then, and it's amazing that you're still at it." Liz Hucke also mentioned being Pearce's student at Cherryvale, but also later teaching alongside today's honored guest as well as with his wife, Neila Pearce, who was librarian at the time in Cherryvale. "You are a kind, friendly man and a dedicated teacher," she noted. "And we appreciate you so much." Pearce said, "I see former students from time to time, and they'll say, 'You haven't changed a bit.' But I recently I pulled out an old picture from about 30 years ago, and I put it side by side from a picture from last year. Well, I have changed," he laughed. "However, one thing that wasn't different was the shirt I was wearing. I'm still wearing it. "But it's not the clothes that makes somebody," Pearce noted. "It's what's inside. It's relationships." Former Altoona-Midway faculty member and co-worker Amy Morris said, "Mr. Pearce is a treasure and we love him so much." AMHS teacher Cynthia Dvorachek noted Pearce has been the senior class sponsor for the past 12 years. "At 90 he is our concession guy, and he works hard to make sure the concessions stand is stocked and we can make the most money possible for our students. He is amazing." AMHS senior Jackson Ashmore said, "I think I can speak for all the seniors when I say that probably our fondest memories of attending AMHS are from sitting in Mr. Pearce's class. We wish you a happy birthday – you're definitely one of our favorites." Tonia Raymond, purchasing clerk for the district, said Pearce's adaptability during the Covid shutdown was amazing. "Switching over to Zoom sessions was not really enjoyable for any of the staff, but it was so awesome to see Mr. Pearce learn and navigate through all of those changes," Raymond said. "Listening to him interact with those students, even in that setting, and he was still able to have a relationship with them. It was incredible." Pearce noted that continuing his own education was always a top priority. "I always continued studying," Pearce said. "I worked to make sure the students received all the information I could provide them. If I did not know the answer to their questions, I at least I knew where to tell them to go to find the information." AMHS Athletic Director Jeff Almond also announced that the school greenhouse, the brainchild of Mr. Pearce about three years ago and operated by his students, has been officially dedicated as the "Robert E. Pearce Greenhouse." Pearce said, "I thank for you this. This is a great honor. I have a lot of memories over the years … all good. "And like I said, I'm not planning on retiring. I enjoy it. I love working with you guys. I enjoy helping you. And I've enjoyed every minute that I've taught." *********************** When Altoona-Midway science instructor Robert Pearce first began teaching in 1957… Eisenhower was the President … Alaska and Hawaii were not yet states … the Sputnik launch by the Russians was months away … hula hoops and slinkies were all the rage … the first pocket calculators and video games would not surface for more than a decade … a new car cost an average of $2,700 … Disneyland was less than two years old … and the Beatles would not come to America for another seven years. And Pearce is still going strong after 63 and a half years in the classroom. "I guess I've stayed in education this long because I enjoy the kids. I enjoy what I'm doing," Pearce said. "It's satisfying to feel you're making a difference. If I didn't still enjoy it, I wouldn't be here." Providing "real-life" skills – such as the AMHS greenhouse started just a few years ago – has been a priority for Pearce throughout his lengthy career. From the very beginning he has been a strong advocate of state science fair competitions – something that continues to this day. Pearce, a native of Oklahoma, graduated from Oklahoma State University (Oklahoma A&M at the time) with a BS in Agriculture with a major in animal science. A few years later he was managing a swine farm for an animal hospital when a dispute led him to resign. Needing a job, he answered an ad in the newspaper for a teaching job at Morton (TX) High School. "I wasn't certified to teach, but I was hired to teach biology and chemistry in January 1957 with the understanding I would enroll at Texas Tech and get my teaching certification," Pearce smiled. "I finished (certification) in the spring of 1958, and I guess the rest is history." Pearce taught in Morton, TX; Dexter, NM; Lindsey, OK; Crescent, OK; earning his Master's Degree from OSU in the process. In 1966 he began teaching botany and chemistry at New Mexico Junior College in Hobbs, NM, before moving to Cherryvale in 1973 – where he taught for the next 24 years. While at Cherryvale, Pearce began the tennis program at CHS. His teams had representatives qualify for state in 19 of the 22 years he coached boys' tennis and two of the five years he coached girls' tennis. Asked to name the best thing about teaching - besides the kids - Pearce mentioned the time convenience of having summers free to prepare for future classes, to upgrade his lessons and to recharge his batteries. Pearce took a while to come up with a response for the worst part of teaching. "I guess the hardest thing about teaching is figuring out how to be able to work well with all of the groups – students, parents, faculty and administration," he noted. What pleases one group doesn't always please another. And if you don't mesh well with each of the groups, you can have troubles." "But, there's nothing too bad about it – or I wouldn't have stayed in education for this long." Pearce "retired" from Cherryvale in 1997, but immediately began subbing at Altoona-Midway that fall, something he continued to do virtually full-time ("I was here at least four out of five days a week") until 2004, when he was hired to teach at-risk reading. In 2008 he went to half-time middle school science, half-time at-risk, and the following year began teaching both middle school and high school science. Pearce and his wife, Neila – herself a retired educator – have been married since 1952 and are approaching their 70th wedding anniversary next year. The couple has seven children: Sheryl, Valerie, Bobbie, Kimberly, Robin, Julie, and Robert. Four of their seven children also went into the education field.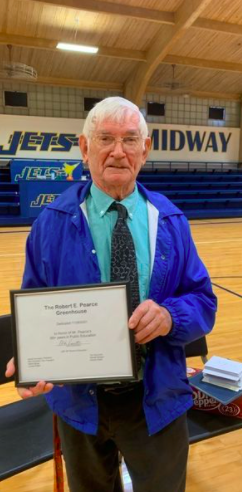 It was such an honor to celebrate Mr. Pearce and dedicate the Robert E. Pearce Greenhouse today! Happy birthday Mr. Pearce! We are so appreciative of you and all that you do!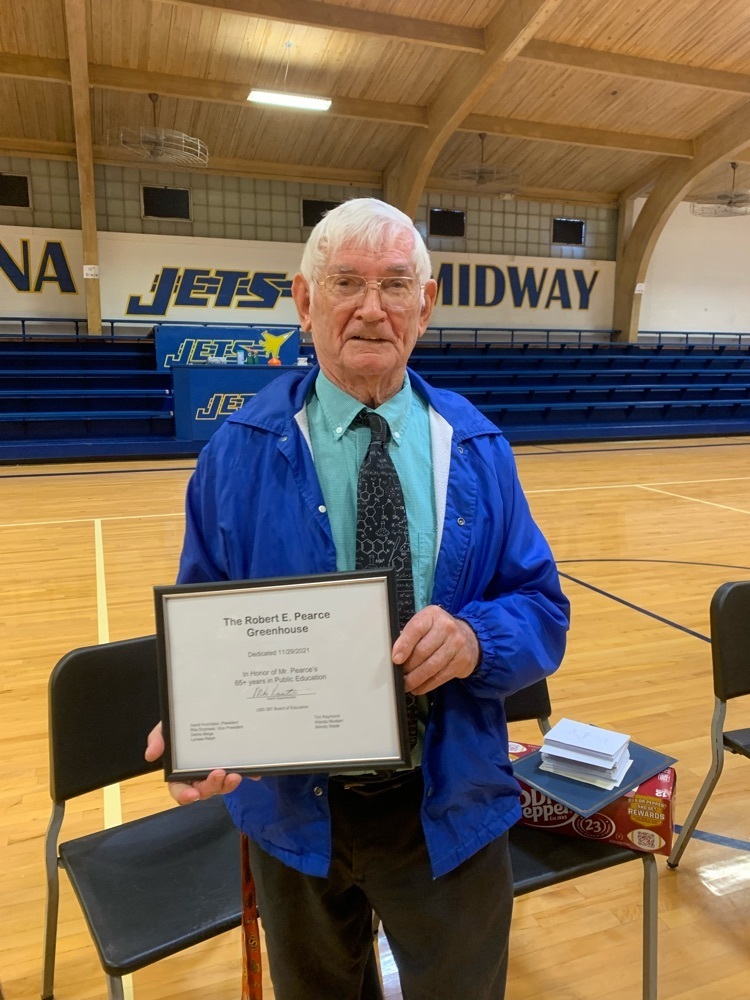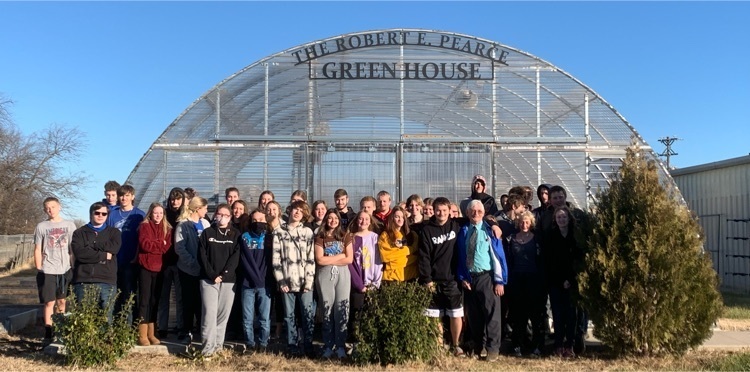 Events for the week of November 29 - December 4, 2021 Monday: MS/HS 21st Century After School Grant Activities 3:20-4:25 Tuesday: Elementary 21st Century After School Grant Activities 3:20-4:25 HS Scholars Bowl at Northeast 4:00 PM MS Basketball at Home vs Yates Center 5:00 PM Wednesday: MS/HS 21st Century After School Grant Activities 3:20-4:25 Thursday: Elementary 21st Century After School Grant Activities 3:20-4:25 HS Scholars Bowl at Marmaton Valley 4:00 PM MS Basketball at Home vs. Chetopa 5:00 PM Friday: HS Basketball at Hartford 5:00 PM Saturday: HS Debate at Augusta 8:00 AM

Reminder: No 21st Grant activities this week. Activities will will resume Nov. 29.


Though we are not currently on a mask mandate, it is a federal mandate that students wear a mask/face covering while on the school bus. If your child rides a bus, please be sure to send them with a mask each day.

As a precautionary measure, students who rode the Altoona bus driven by Gerald were asked to test or stay home today. At this time, further testing and quarantine is no longer required. All students may return to school tomorrow.

The Altoona-Midway Novice Debate team performed really well at Shawnee Mission West High School this past weekend, Saturday, November 13, 2021. The AMHS squad members attending this weekend were Joseph Leach (SR), Kaylene Dorsey (SO), Karissa Cook (SO), and Chase Nalley (JR). They competed against 4A - 6A schools and won 4 rounds. The squad earned 1st place speaker points a total of 4 times. The squad continues to learn and improve with each meet. Along with the work, the squad met new friends from Shawnee Mission West. The squad has three meets left - El Dorado this Thursday, Haven next Saturday, and Augusta on December 4. Go Jets!!

If your student rides Gerald's bus, they will need to test tomorrow to stay at school. We must have a permission slip to test on file in order for your student to be tested. All students were given permission slips for testing. If you need another slip(s), please follow this link
https://core-docs.s3.amazonaws.com/documents/asset/uploaded_file/1616104/Informed_Consent.pdf
You can print it out, fill it out, and send it to school with your child tomorrow. If your child tests to stay, they will be required to wear a mask at school for a period of time to be determined. If you do not wish to have your child tested, they will need to be quarantined at home. If your child does not have a permission slip on file or does not bring one tomorrow, they will be sent home to quarantine. Call the office for assignments. Elementary school: 620-568-5725, MS/HS: 620-537-7711. We will update you tomorrow with further information as it become available. If you have questions today, please call 620-212-9455.

Reminder: Picture re-takes are tomorrow, November 11, 2022. Students were previously given packets to take home.


On Friday, November 5, 2021, the MS/HS Drama Club will present The Murder Box by Reid Conrad. The Matinee starts at 1:20 p.m. and the evening performance starts at 7:00 p.m. The play will be performed at Altoona-Midway High School's Peterson Gym. The performances are free, but a goodwill donation is appreciated. We hope to see lots of our wonderful families and community members on Friday. Thank you for your support!

The MS/HS Drama club will have dress rehearsals on Wednesday and Thursday night. We start performances from 5:30 - 7:30. If students stay after school or arrive early to start makeup and hair, students are to go to Mrs. Dvorachek's room.

November Menu!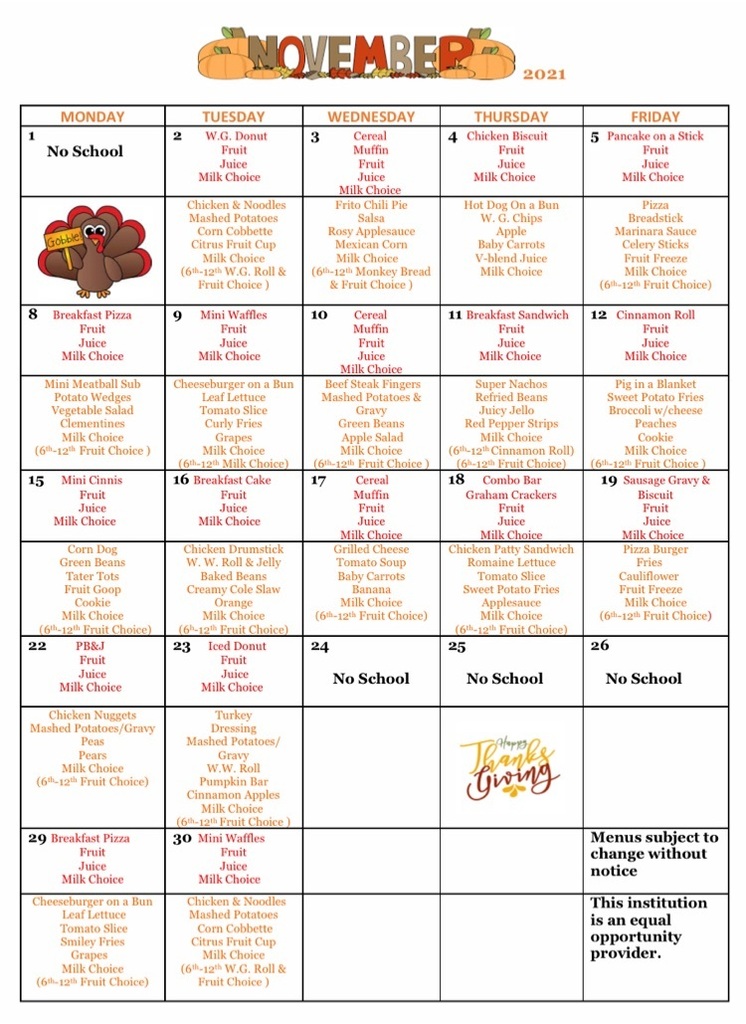 The Kinder Jets explored the inside of a pumpkin! They learned to identify the stem, rind, ribs, pulp and seeds of the pumpkin. They all agreed that it smelled like "yuck!"

Reminder: No school tomorrow, Monday, November 1, 2021.

MS/HS Drama will meet and have our first dress rehearsal from 10:00 a.m. to 1 p.m. on Monday, November 1, 2021. We start make-up and costumes as soon as students arrive - 9:30 a.m to 10:30 a.m. We perform our play at 1 p.m. and 7 p.m. next Friday, November 5, 2021 Questions? Please call Mrs. Dvorachek at 620-794-1499.

FRIDAY, OCT 29, 2021 By: Craig Null ALTOONA-MIDWAY HIGH SCHOOL FOOTBALL CHETOPA – For the Altoona-Midway High School football team, hopefully this is an omen for things to come. With both teams agreeing to venture into the rules of six-man football for their final game of the season, the AMHS Jets definitely adapted more quickly than their Chetopa Hornet counterparts. Altoona-Midway scored early and often and its defense was stingy, rolling to a gratifying 50-7 victory over the Hornets in the trial contest played in wet, windy conditions here Thursday night. Altoona-Midway and Chetopa and two of the schools who will make the switch from eight-man football to six-man football next season, in conjunction with the Kansas State High School Activities Association voting to sanction six-man competition beginning in the 2022 fall season. "Wow, what a night. A 50-7 victory in our first-ever six-man game," said an elated AMHS head coach Chad Raida. "My hats off to this team and the way they played tonight. I'm just so excited for them." The victory also provided the Jets their first foray into the win column in 2021. AMHS had lost their previous six games in eight-man action (two games were canceled), including a 50-44 loss to Chetopa back on Sept. 24. Jet senior Dalton Smith had a career night, amassing six touchdowns and rushing for an incredible 319 yards on 25 carries. "Dalton had one of the greatest games I have ever watched," Raida said. "He made some very nice cut-backs to find pay dirt." Smith evidently gets fired up to play Chetopa. In the earlier eight-man contest, the senior compiled five touchdowns and nearly 300 yards total offense against the Hornets. But it was far from a one-man show. Leading only 12-7 in the second quarter, junior Brandon Johnson scampered in from 30 yards out to give the Jets an 18-7 halftime advantage. Johnson finished the night with 197 yards rushing on 10 carries. The Jets tacked on three more scores (all by Smith) in the third quarter to go up 38 7, and closed out the game with another Smith TD run and a first in AMHS history, the center lineman on the receiving end of a TD pass. Chase Nalley, Jet center, got open on a pass play for score the final TD of the game. Under six-man rules, all six players on offense are eligible receivers. "What a tremendous effort on both sides of the ball," Raida said. "We amassed almost 600 yards rushing and allowed less than 100 yards total offense by the Hornets. I am so proud of these kids." Another rule to note in six-man football, the players receiving the snap from center cannot run the ball past the line of scrimmage until an exchange (lateral or handoff) has taken place. In addition to Altoona-Midway and Chetopa, Southern Coffey County and Waverly in the East have also announced plans to drop to six-man football beginning in the 2022 season. Other schools dropping from eight-man to six-man competition next year include Chase, Ingalls, Lost Springs-Centre, Peabody-Burns, Southern Cloud, Tescott, Wetmore, and Winona-Triplains/Brewster. This season 15 schools in Kansas – primarily in the western part of the state – played six-man football, but the competition was not sanctioned by KSHSAA. To play six-man football, a school can have no more than 55 students in grades 9, 10, and 11. Eight-man has a maximum of 100 students.


A great opportunity for seniors and their guardians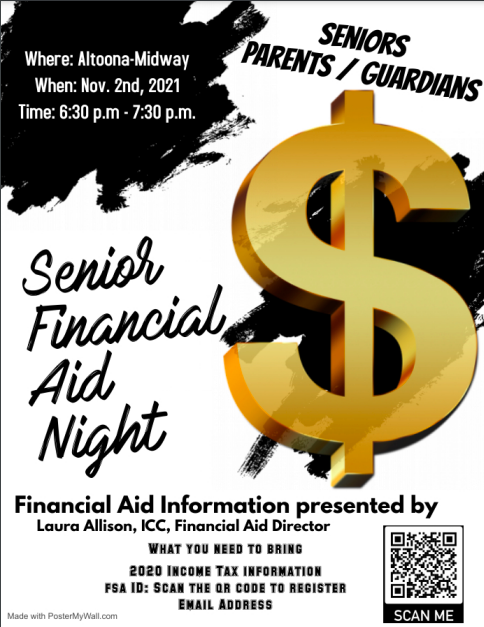 Math Day at Emporia State University