The high school track meet at Yates Center on April 11, 2023 has been canceled.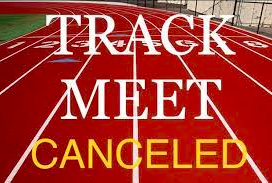 AMES Awards 3/24/23 3rd quarter: All A Honor Roll: Mikayla Parsons-5th Bristol Collins-4th Toryn Ellsworth-4th Bryn Wilson-4th All A-B Honor Roll 5th Colton Fairbanks Leighin Hunsperger Adison Kinder Kenzie Nalley Hunter Reaves 4th Houston Sweigart Leah Toon 3rd Makayla Mustain Ainsley Wheeler 2nd Jesse Cook Teryn Ellsworth Emma Kinzle Joshua Wilson High Flyer: June Cooper- Pre-k Daisy Dalton-1st Jesse Cook-2nd Gabby Glidden-3rd Bristol Collins-4th Bryson Beisly-5th Perfect Attendance Mason Mustain Ryker Curry McKenna Matlock Makayla Mustain Jakobe Schaffer Aryia Thompson Leah Toon Mikayla Parsons Mr. and Ms. Manners-Jesse Cook and Makayla Mustain Kickboard 1st grade Carter Beck, Daisy Dalton 2nd grade-Jesse Cook, Chloe Kuhn 3rd grade-Makayla Mustain, Jakobe Schaffer 4th grade-Bristol Collins, Easton Matlock 5th grade-Davin Dannels, Adison Kinder, Kenzie Nalley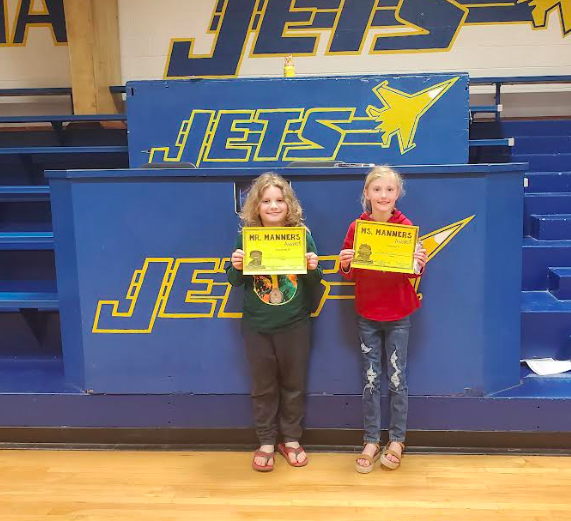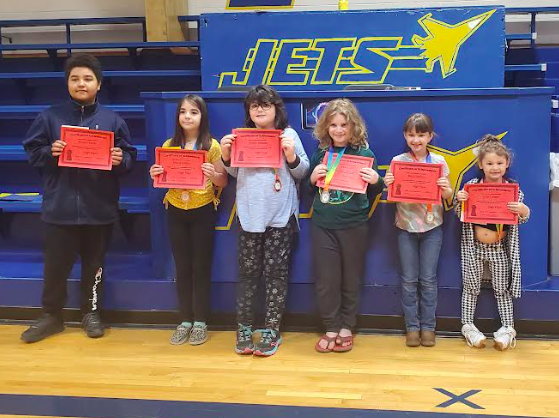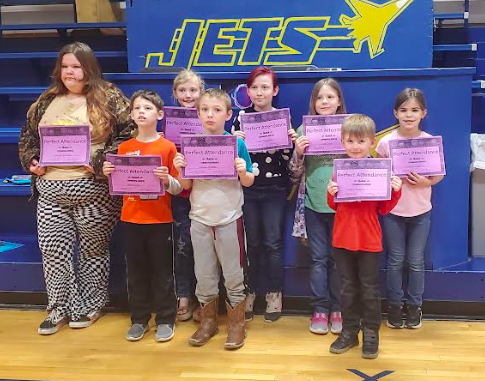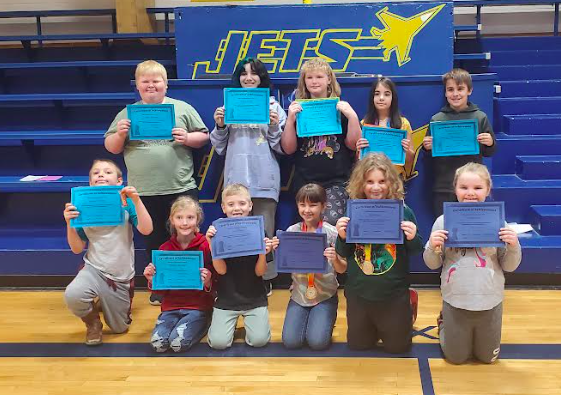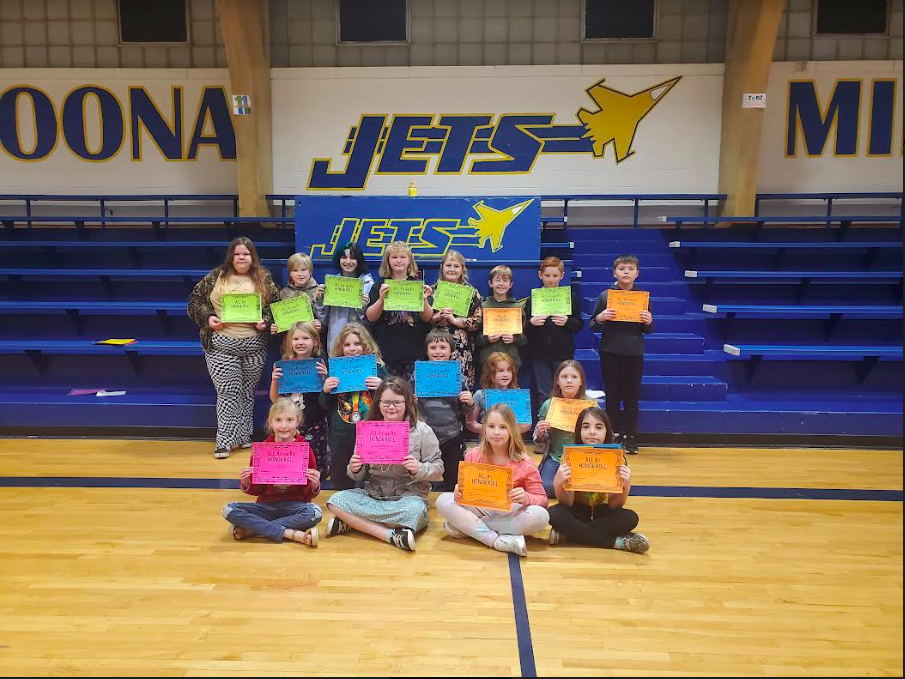 On Tuesday evening, March 21, 2023, the HS Forensics team brought home medals. Five medals. All five team members medaled. Kaylene Dorsey medaled first in Prose and will go to State. Summer Raymond medaled first in Extempt and will go to State. Both girls have now medaled in three events for State. Karissa Cook medaled third in Humourous. Shelbi Bryant medaled third in Poetry and Eryn Tiger medaled fourth in Prose.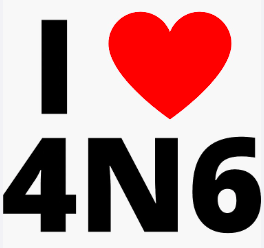 Congratulations to Blake Nalley and Caden Crawford! Blake Nalley has qualified to compete at National FCCLA Leadership Conference this July in Denver, Colorado. Blake competed in Chapter Website and placed third in the nation, receiving a gold medal. Chapter Website is an online event that educates, informs, and involves the general public about the importance of the Family and Consumer Science program and the FCCLA Chapter. Caden Crawford competed in the National preliminary round in Digital Stories for Change. Digital Stories for change students demonstrate their knowledge, skills, and abilities to actively identify an issue concerning families careers, or communities, research the topic; and develop a digital story to advocate for positive change. Caden placed 21st nationally and received a Bronze Medal. These two events are entered virtually in a preliminary round, the top 15 are invited to National Convention to make a presentation about their project. Congratulations Blake and Caden! You can view Blake's website and Caden's Digital Story at
https://altoonamidwayfccla.wixsite.com/my-site-1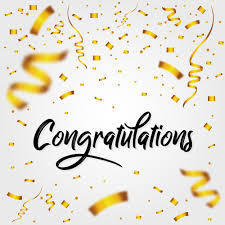 Best if viewed on Facebook The events for the week of March 20, 2023 Monday- No activities scheduled Tuesday- HS Forensics at Fredonia 3:00 PM Wednesday- No activities scheduled Thursday- MS/HS Spring Sports pictures 8:15 AM Friday- HS FFA Aggie Days at Fort Scott 7:30 AM AMES Awards Ceremony 8:00 AM Saturday- HS Forensics at Moran 7:15 AM <<21st Century Grant Activities begin next week>>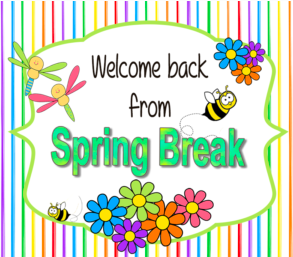 Best viewed on our Facebook page Events for the week of March 6, 2023 No 21st Century Grant Activities this week. Monday- MS Virtual Scholars Bowl 4:00 PM HS Track practice begins after school. Tuesday- No activities scheduled Wednesday- Students dismiss at 12:30 PM All School Parent/Teacher Conferences 4:00 PM - 8:00 PM Thursday- Students dismiss at 12:30 PM AMES Parent/Teacher Conferences 4:00 PM - 6:30 PM MS/HS Parent /Teacher Conferences 1:00 PM - 4:00 PM Friday- No School! SprIng Break is next week!! Enjoy!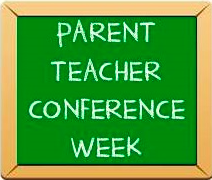 The last Town Hall meeting concerning a 4 day school week will be held this evening at 7:00 PM in Altoona at the Fire House. Please try to attend. Your input is needed for this important decision to be made by the Board of Education.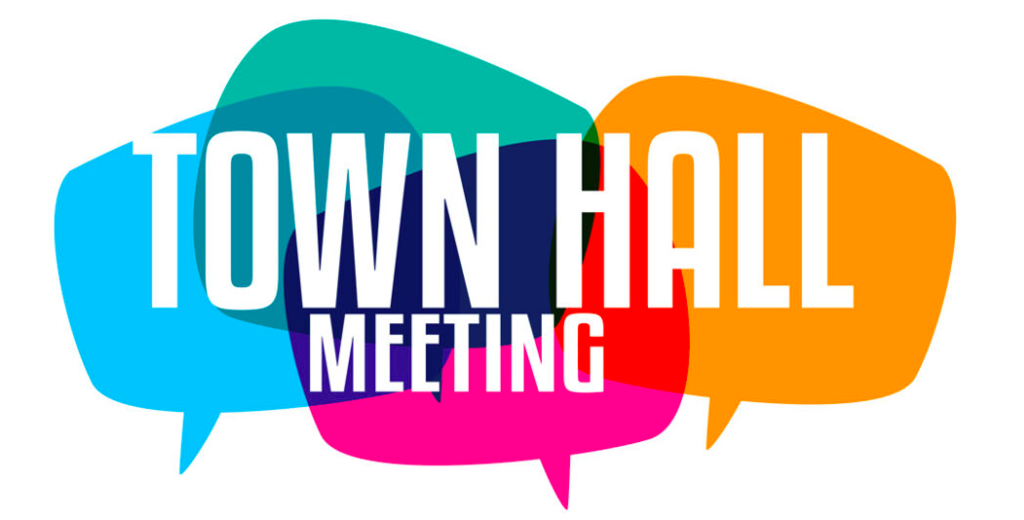 At Reality U, sophomores and 8th graders quickly learned that budgeting for a family while maintaining a house and paying for insurance and other bills is a much more difficult task than first imagined. Students left RealityU with not only a better understanding of finances and budgeting, but a much greater appreciation for the things they've been given from their own parents and guardians.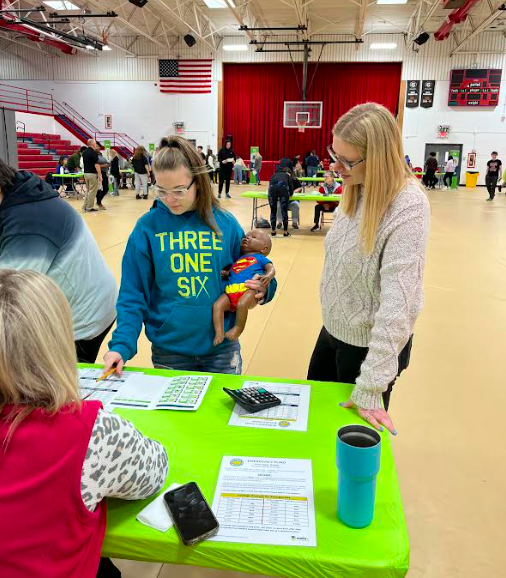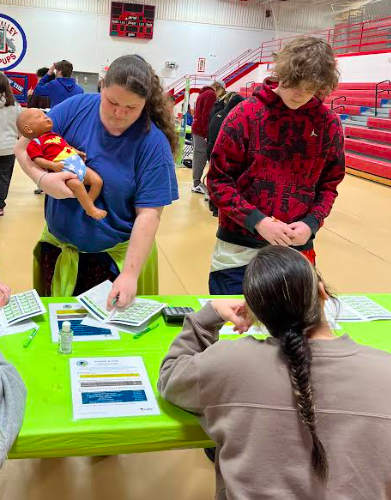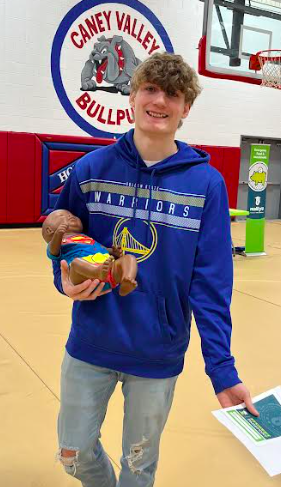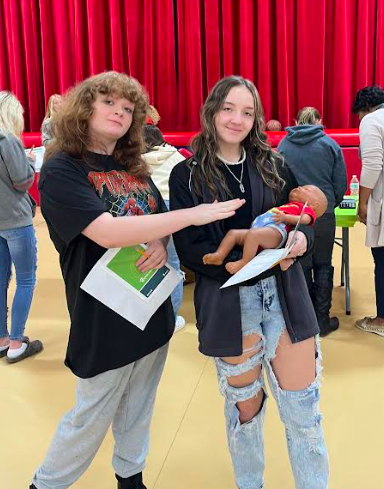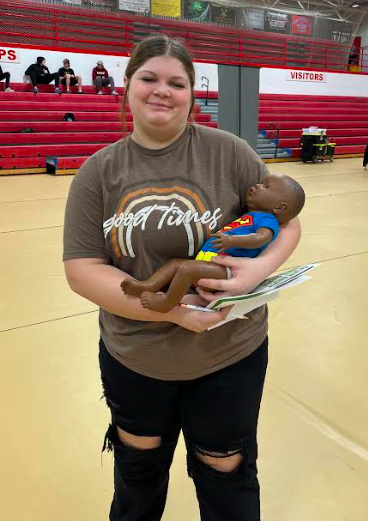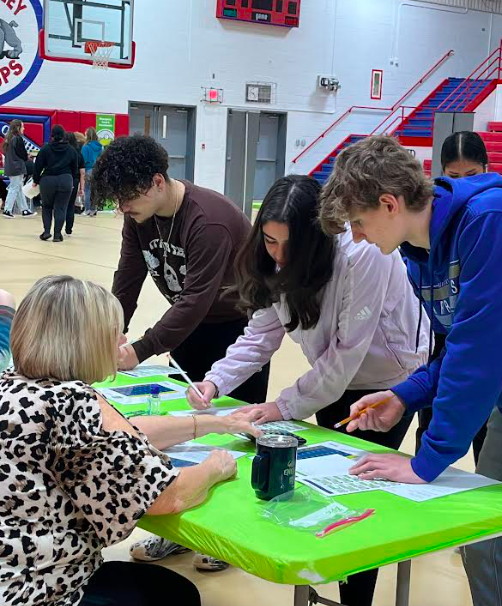 Due to a water leak in the area, there will be no MS/HS after school grant activities today, 03/01/23.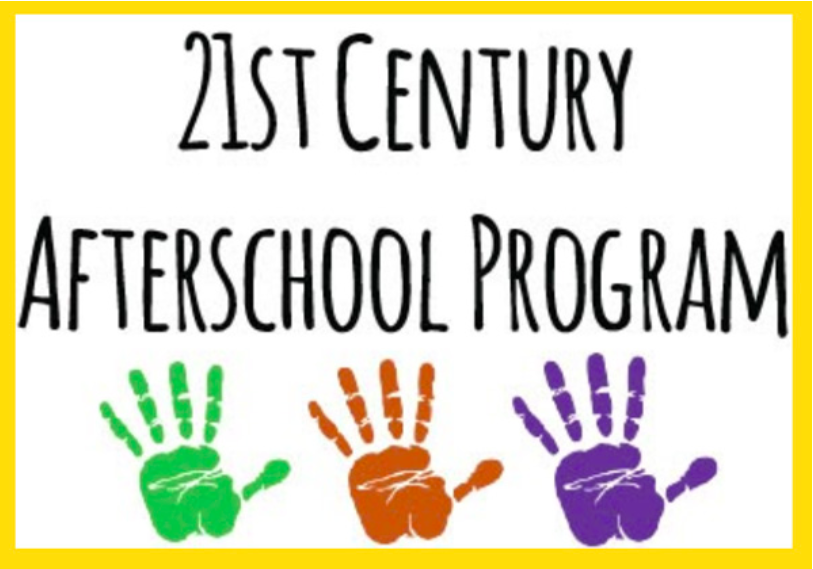 A note from the principals: Altoona Midway Parent Teacher Conferences 3/8/23 & 3/9/23 Please note that students will be released at 12:30 on both dates. Elementary School PT Conferences 3/8/23: P-T Conferences from 4:00-8:00 3/9/23: P-T Conferences from 4:00-6:30 Parents-Conference times have been pre-scheduled. Middle/High School PT Conferences 3/8/23: P-T Conferences from 4:00-8:00 3/9/23: P-T Conferences from 1:00-4:00 Parents-Walk-ins welcome! See you during one of the conference timeframes. Mr. Weilert & Mrs Reazin

Congratulations to our Winter Sports Senior students and their families!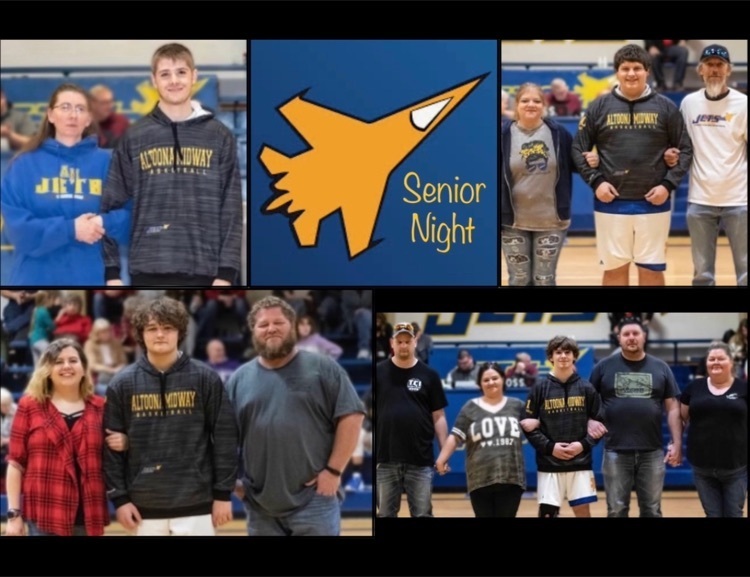 Best if viewed on Facebook Events for the week of February 27. 2023 Monday- MS/HS 21st Century Grant Activities 3:20 PM - 4:20 PM MS Virtual Quiz Bowl 4:00 PM FFA Labor Auction 6:00 PM (Ag Building) Tuesday- ACT at High Prairie Church 8:30 AM AMES 21st Century Grant Activities 3:20 PM - 4:20 PM Wednesday- MS/HS 21st Century Grant Activities 3:20 PM - 4:20 PM Thursday- MS/HS 21st Century Grant Activities 3:20 PM - 4:20 PM MS Virtual Scholars Bowl 4:00 PM District Town Hall Meeting in Buffalo 7:00 PM (Buffalo Community Center) Topic: 4 Day School Week First day of High School Baseball practice 3:45 PM (In Yates Center) Friday- District Town Hall Meeting in Altoona 7:00 PM (Altoona Fire Station) Topic: 4 Day School Week


Elementary students who took part in WILD Wednesday had a blast learning about soil. They got to see what each layer was made of and the importance of having a rich soil full of nutrients for plants and flowers. After learning about each layer and what it is made of, they got the chance to build their own layers in a tasty treat. They also went on a video field trip to a composting plant, to see how it is made and used. They all did such a great job! #itsagreatdaytobeajet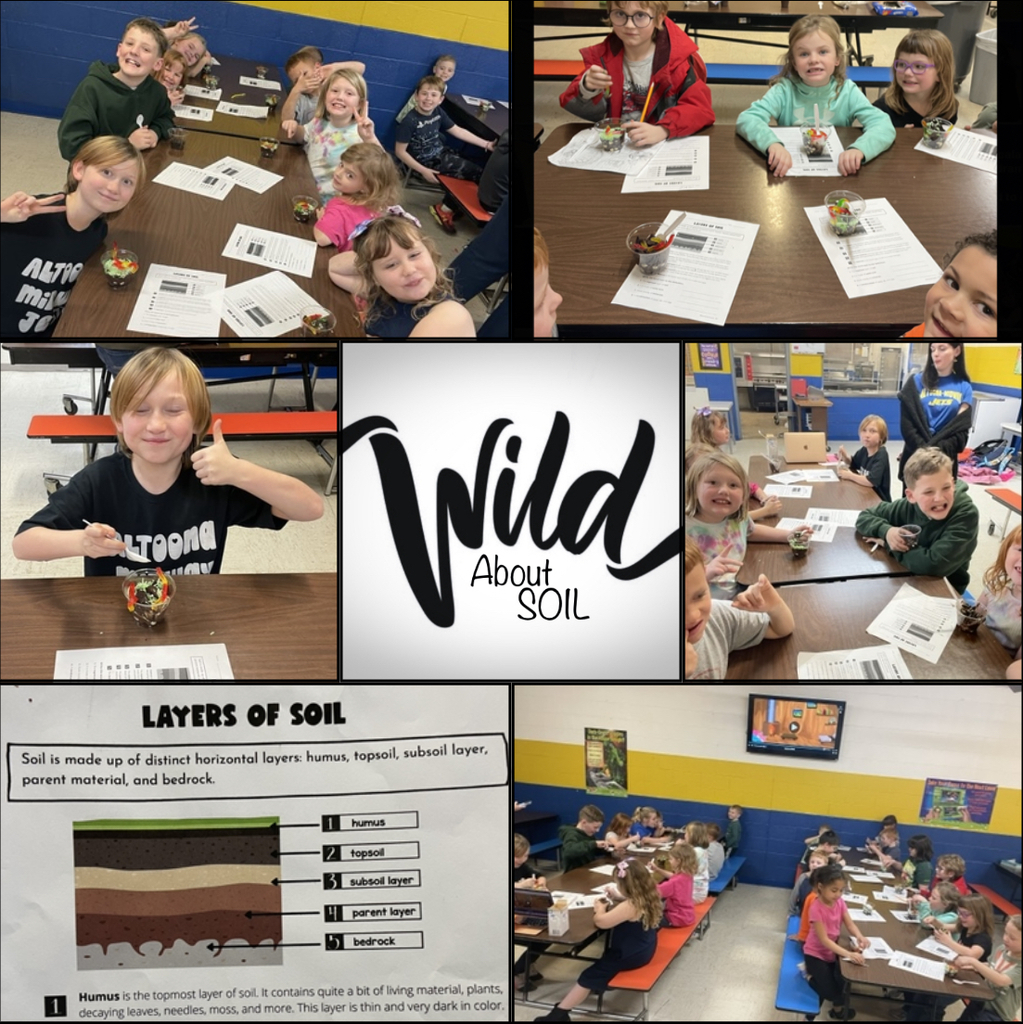 The AMHS Forensics team would like to give a tremendous thank you to all of our community and school judges that participated on Saturday! Our event could not happen without the dedication and volunteerism of our judges. Many parents and grandparents came in to help keep our tournament running smoothly. Thank you! A big thank you and shout out to our 7th-grade runners and helpers: Chance Mustain, Sophia Boyd, Sandra Morales, Hadlee Pupanek, and Katherine Tindle. A big thank you and shout out to our 9th-grade participants who tried their hand at Forensics events - Kyler Nalley, Ava Tindle, Abigail Relph, and Braxton Wittlake. Thank you for all of your help and support! Mrs. Dvorachek and team members: Summer Raymond, Karissa Cook, Kaylene Dorsey, Caden Crawford, Shelbi Bryant, & Eryn Tiger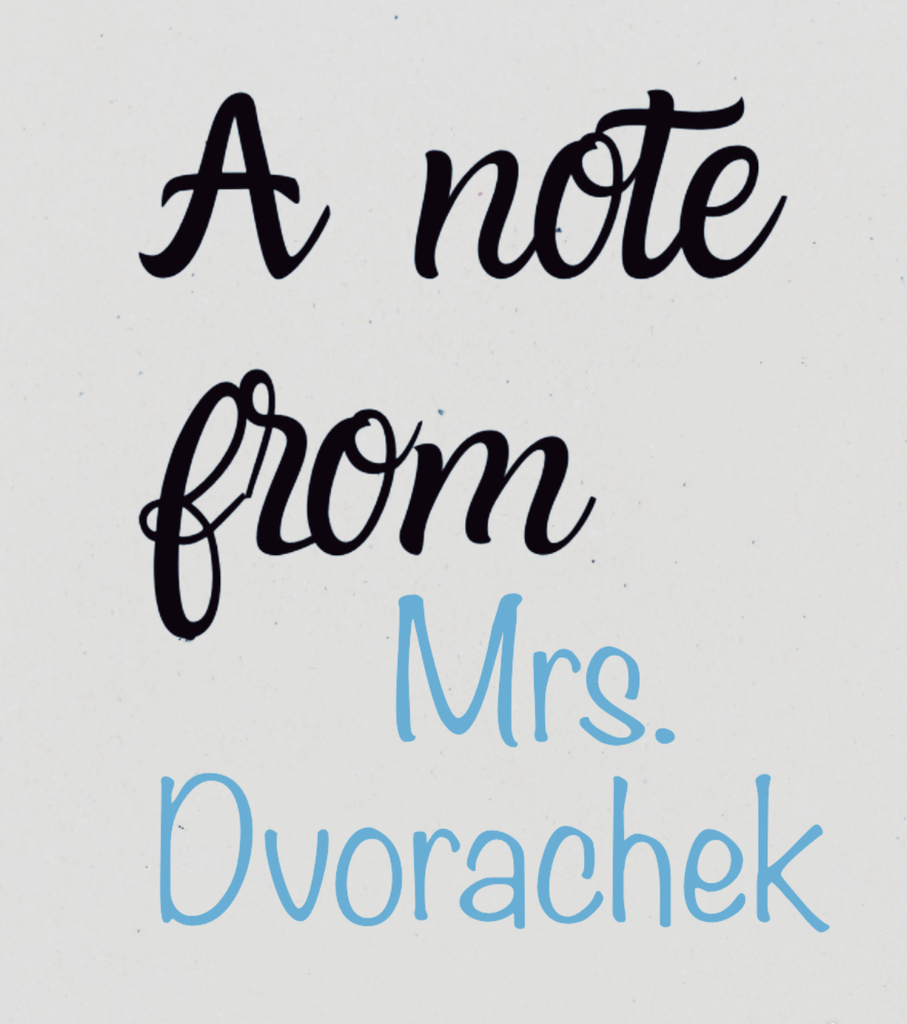 Check out the (KEEP) Kansas Education Enrichment Program! This program provides qualifying parents/guardians with a $1,000 award per eligible child to pay for a variety of educational goods and services that promote learning recovery. Use the link to see if you qualify!
https://www.keep.ks.gov/

On Wednesday, February 15th our FCCLA chapter traveled to Neodesha High School and competed in STAR events. They all did a great job and several students qualified for State! Results below: Kaylene Dorsey and Caden Crawford received 3rd place with their 'Chapters in Action' Display. Ashlynn Sicka received 2nd place with her 'Focus on the Basic' Display. Shelbi Bryant received a Bronze for Career Investigation. Kaylene Dorsey received a Silver on her Leadership project and qualified for state. Katherine Tindle, Ashlynn Sicka, and Peyton Drake dressed as The Wizard of Oz characters in their 'Promote and Publicize' event. They received a Silver and qualified for state as well. Great job to all who competed!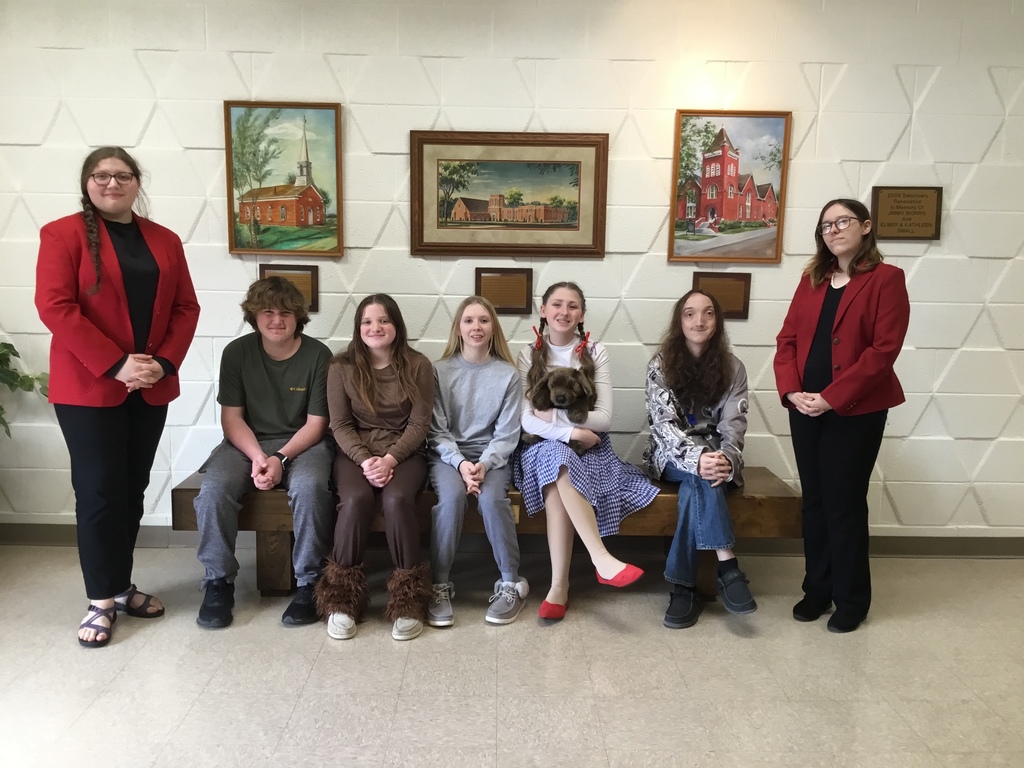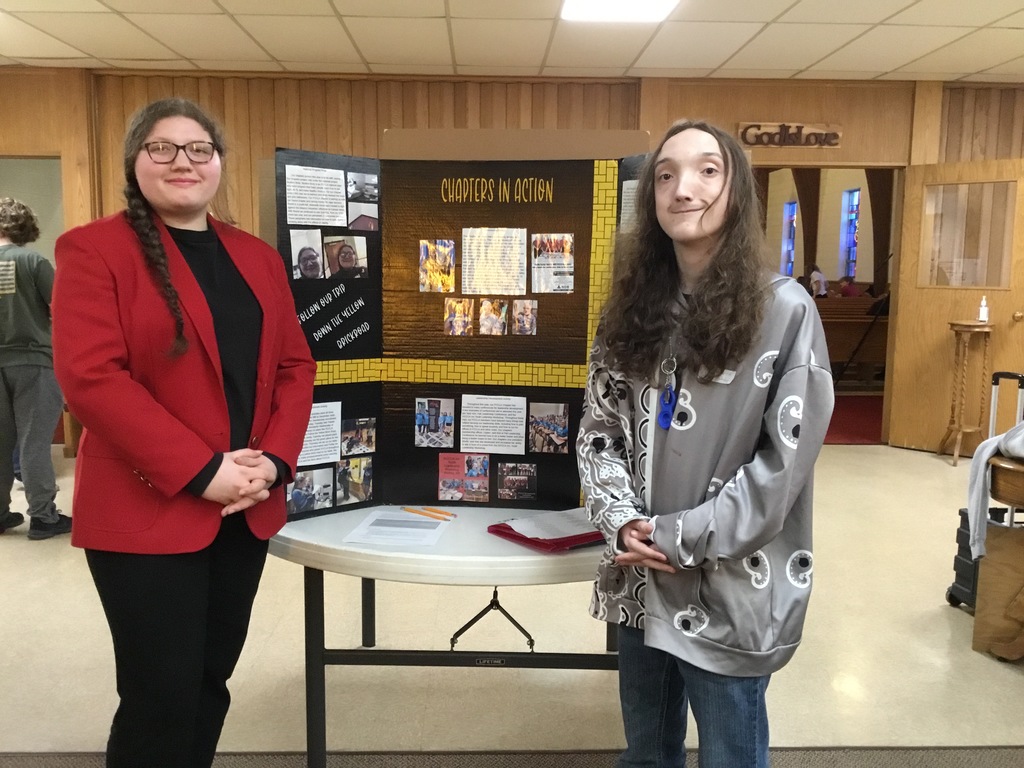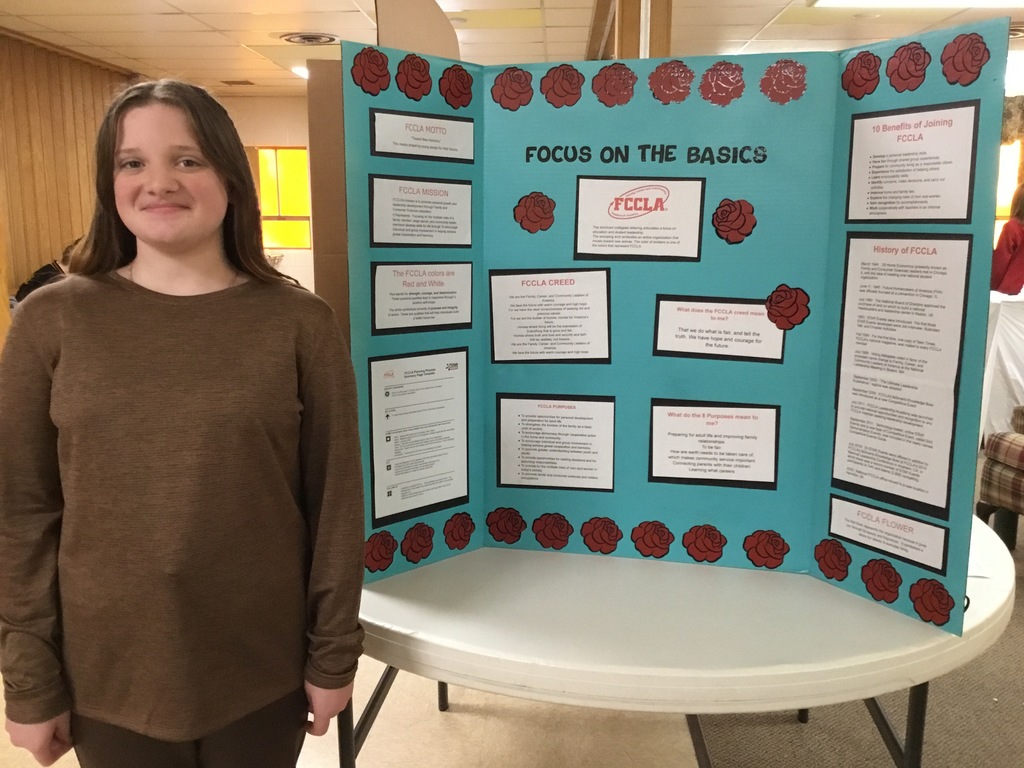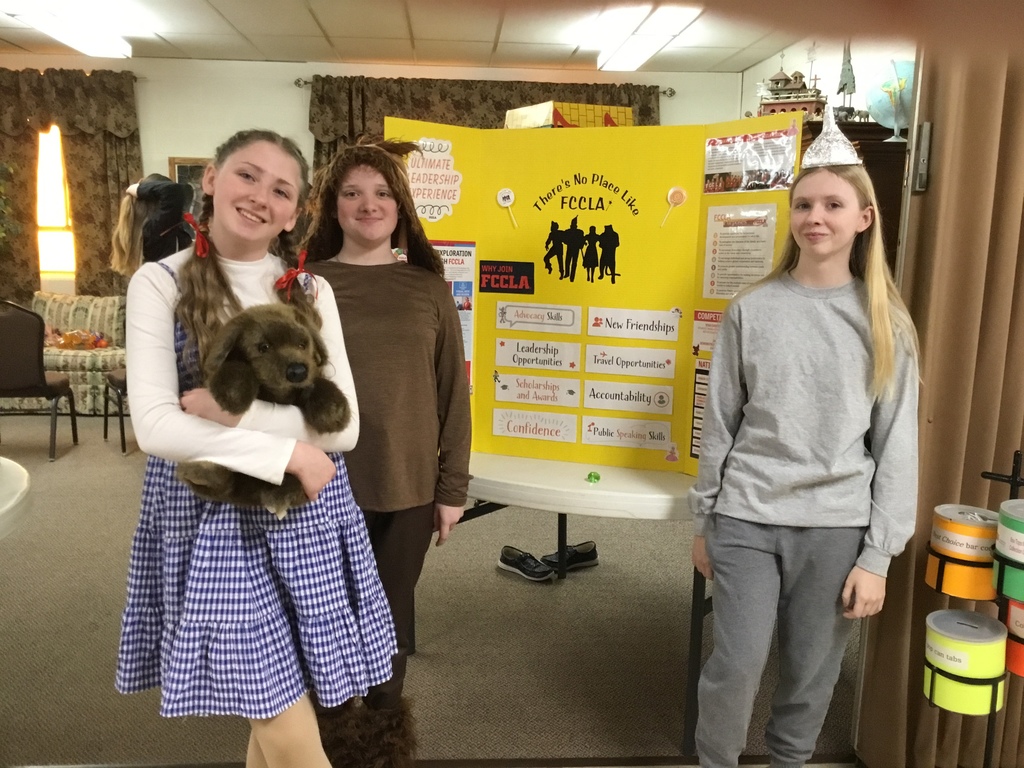 A huge congratulations goes out to Mrs. Dvorachek for all of the hard work and planning she put into hosting the Three Rivers League Forensics Tournament on Saturday, February 18! Our AMHS Forensics Team had some great results, winning 2nd place in Sweeps with 141 points! We also had several students who qualified for State competition in May! Summer Raymond qualified for State competition with a first place rating in Inform and Impromptu. She also placed third in Extempt. Karissa Cook qualified for State, receiving first place in Humorous Solo and Serious Solo. Kaylene Dorsey and Caden Crawford also qualified for State with a first place rating in Duet and second place in IDA. Kaylene also placed 3rd in Prose and Shelbi Bryant placed 5th in Prose. Congratulations to all of our participants, and thanks again to all of the many wonderful volunteers who helped to make this event possible!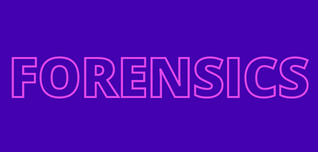 Activities for the week of February 20, 2023 FFA Week Monday- No School Tuesday- FFA Pancake Feed 7:30 AM - 8:30 AM Ag. Building (Donations Accepted) AMES 21st Century Grant Activities 3:20 PM - 4:20 PM Wednesday- AMES Wild Wednesday 3:15 PM MS/HS 21st Century Grant Activities 3:20 PM - 4:20 PM Thursday- AMES Grant Activities 21st Century Grant Activities 3:20 PM - 4:20 PM Middle School Virtual Quiz Bowl 4:00 PM HS Girls Sub-state Basketball at Leroy-Southern Coffey County 7:00 PM (no passes accepted) Friday- HS Boys Sub-state Basketball at home vs. St. Paul 7:00 PM (no passes accepted)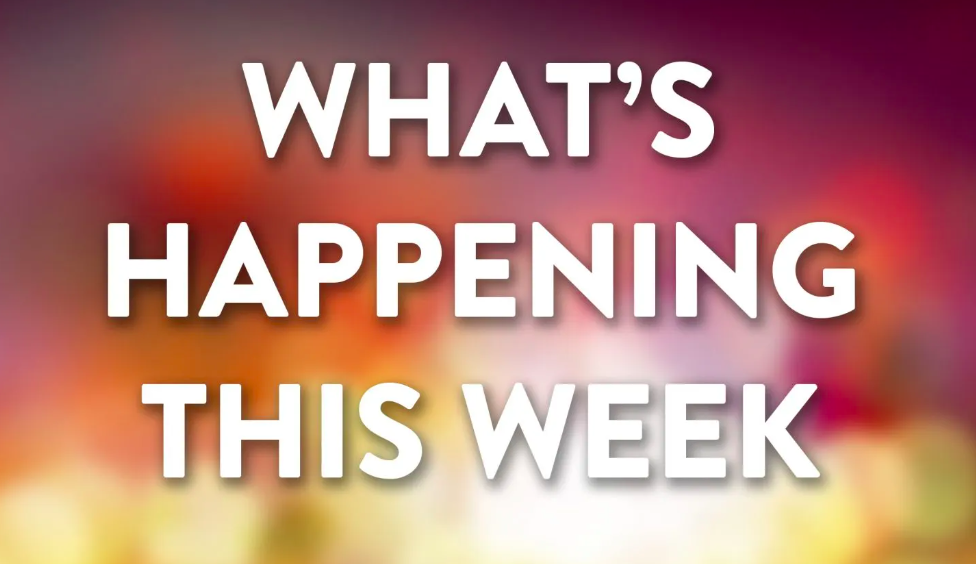 Today Altoona-Midway hosted the Three Rivers League forensics tournament. Our team received the second place trophy for Sweeps and multiple students qualified for the State competition! Great job to all who competed today, and our many thanks to all who came out to help!

High School Sub-State Basketball First Round Game Information: Girls- The girls will travel to Leroy-Southern Coffey County on Thursday, February 23rd to play the Titans at 7:00 PM Boys- The boys will be hosting the St. Paul Indians on Friday, February 24 beginning at 7:00 PM Complete brackets can be found on the KSHSAA website.
www.kshsaa.org