Show your school spirit at the Homecoming game on Friday by wearing black clothes with neon accessories!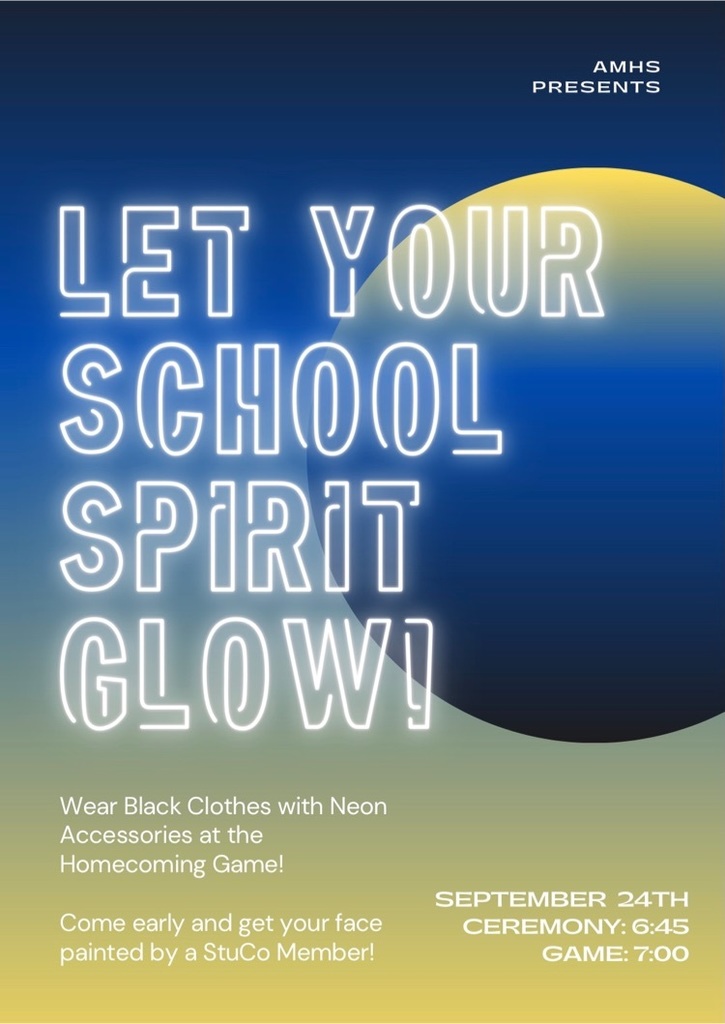 Homecoming and Spirit Week! September 20 - 25 Monday- P.J. Day (school appropriate) MS VB at Mound Valley 4:00 HS VB at Lyndon 5:00 Tuesday- TV Tuesday (Dress like your favoriteTV Character) HS VB at Crest 5:00 Wednesday- Wild West Day (Western clothes and boots) No Activities Thursday- Smells Like Team Spirit (Wear your Blue & Gold clothing) MS VB at Home 5:00 MS FB at Uniontown 6:00 Friday- No School (Inservice) Homecoming Coronation 6:45 PM HS FB at Home vs Chetopa (Homecoming) 7:00 PM Saturday- HS Debate at Rock Creek HS (St. George KS) 8:00 AM

Congratulations to the Fall Homecoming Court!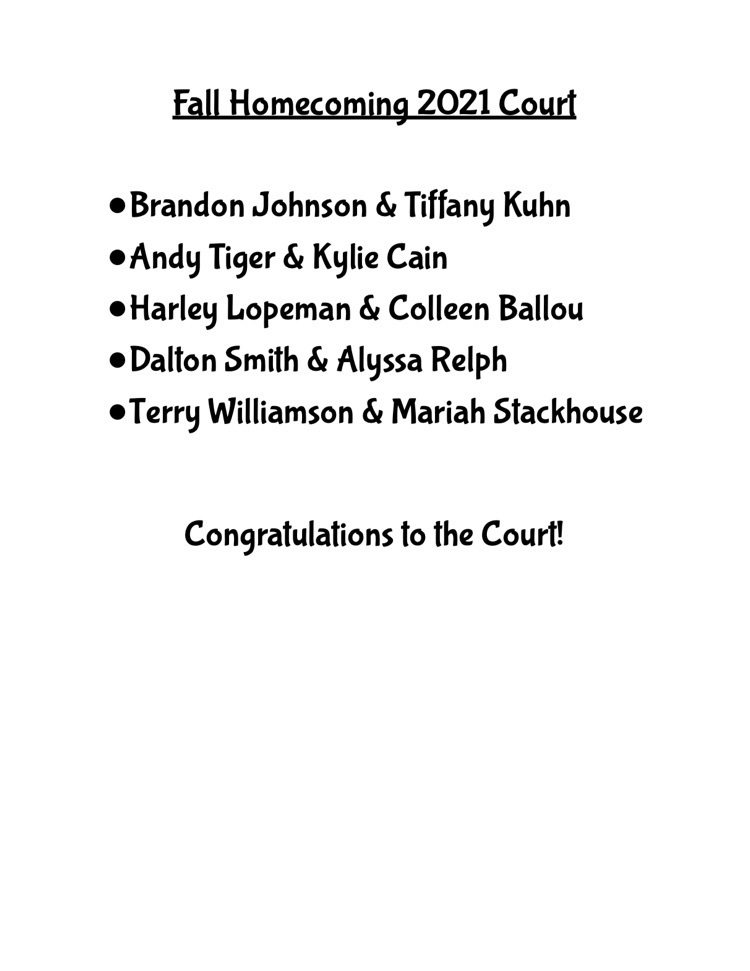 Our journalism students have put together a website for weekly articles and pictures. Be sure to bookmark it and check it every Friday for updates! Click the link to view the Jet Jot:
https://newspaper10.wixsite.com/website

The USD 387 Education Foundation received $1500 from the Walmart Community Grant Program! We'd like to give a huge thank you to the Chanute Walmart and our Education Foundation for providing school supplies for all students in the district!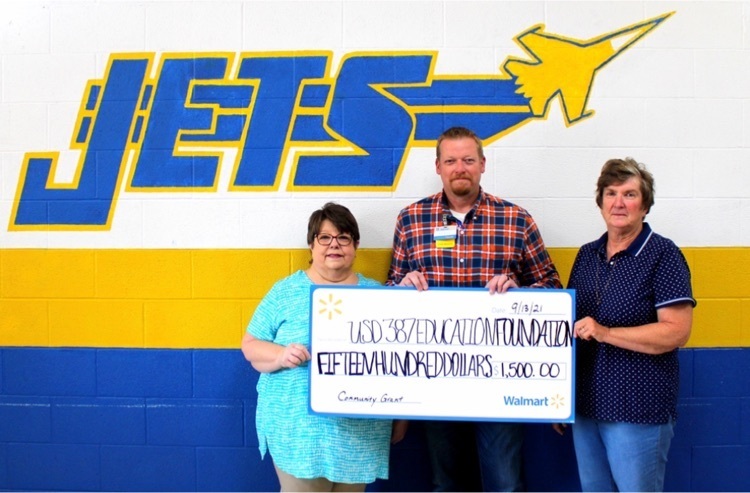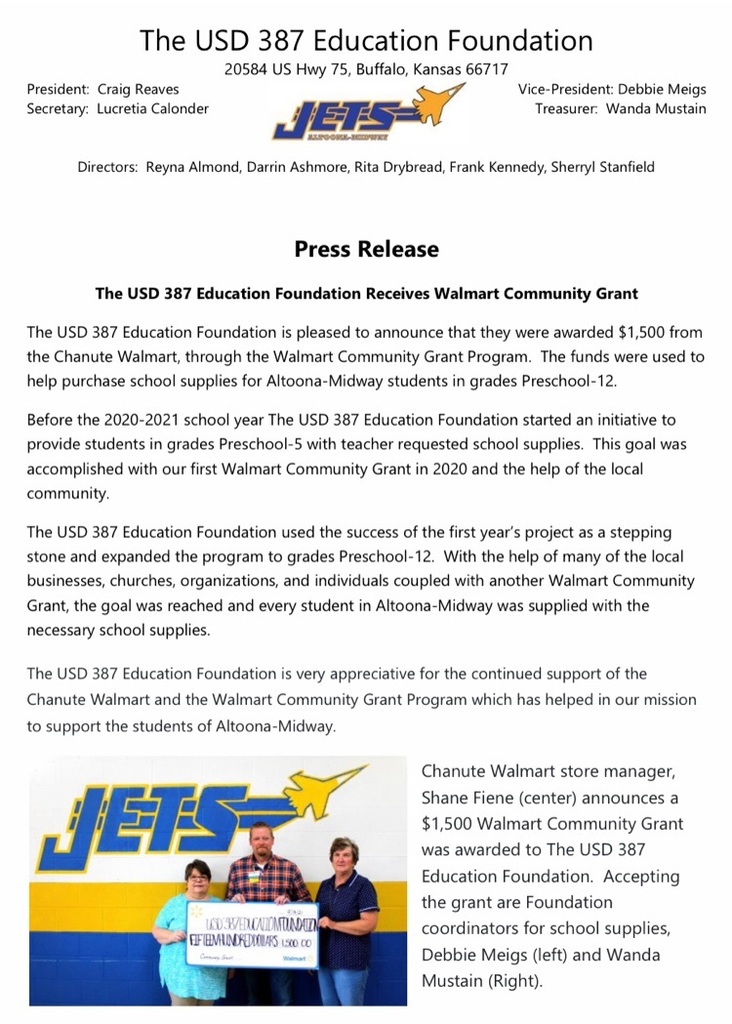 Tonight's HS VB Quad begins at 5:00 PM at Marmaton Valley. A-M will play at 5:00, 6:00 & 7:00. Go Lady Jets!

Spirit week is next week!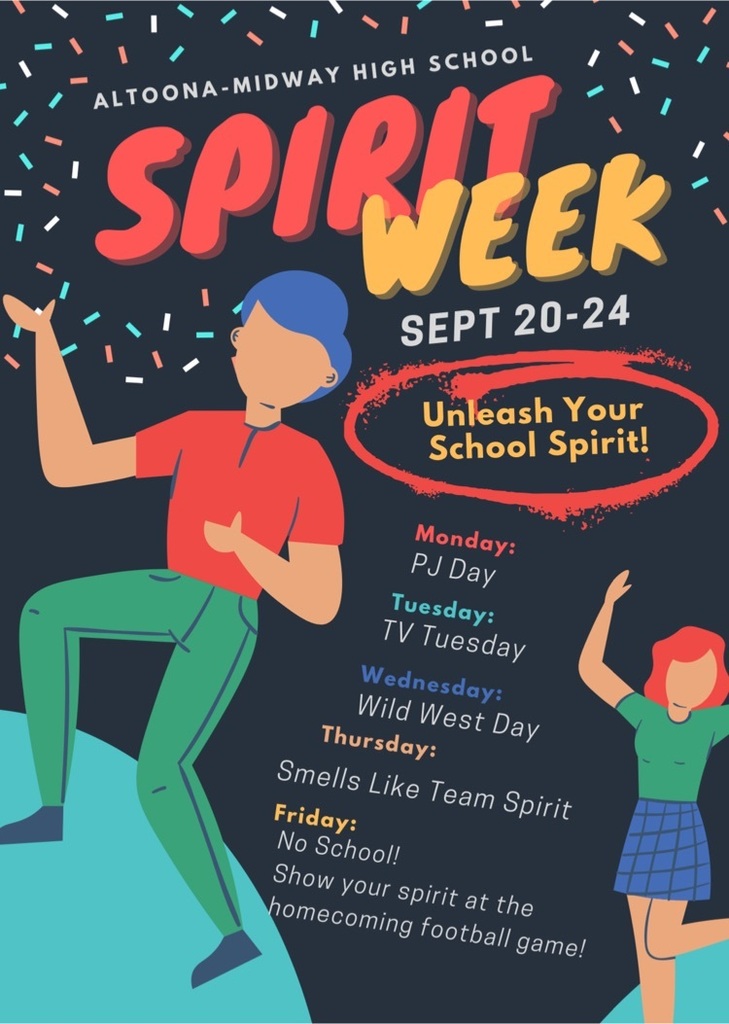 TUESDAY, Sept. 14, 2021 ALTOONA-MIDWAY MIDDLE SCHOOL VOLLEYBALL ALTAMONT – Despite only having seven squad members – including four who are playing volleyball for the first time – the Altoona-Midway Middle School volleyball team is picking things up quickly. The Lady Jets split two matches here Tuesday, thereby picking up their first victory of the young season. Host Altamont took the measure of AMMS 25-10, 25-10 in the first match, but the Lady Jets bounced back to record a 25-14, 25-20 triumph over Elk Valley. "Tonight was a huge improvement from our opening game (last week) at Thayer," noted AMMS head coach Nikki Almond. "I was so proud of the girls tonight. They learned what it feels like to win, and they're learning to play smart." Complete stats were unavailable for the matches, but AMMS sixth-grader Sandra Morales was credited with three aces against Altamont and a whopping nine aces against Elk Valley. "Overall, we served at 81 percent against Altamont, so that was a bright spot," Almond said. In addition to Morales' nine aces against Elk Valley, the Lady Jets also got three aces apiece from Alexis Foudray and Hadlee Pupanek, and two aces each from Abby Relph, Chantel Morales, and Harmony McFarland. "I told the girls at the beginning of the night that my biggest goal of the evening was for them to have fun and enjoy themselves, and they did just that," Almond said. Altoona-Midway (1-2) will travel to Tyro on Thursday for a dual with Tyro Christian School. The match is scheduled to get under way at 5 p.m.

TUESDAY, Sept. 14, 2021 ALTOONA-MIDWAY HIGH SCHOOL VOLLEYBALL ROSALIA – After waiting two years between victories, the Altoona-Midway High School volleyball team only had to wait four days for their next win. The Lady Jets went 1-2 in pool play of the Flinthills Tournament here Saturday, building upon their victory last Thursday that snapped a 25-match losing streak. After falling to host Flinthills and Hartford, AMHS wrapped up tournament play with a 25-23, 25-17 win over Chase County. "It was a slow start for us this past weekend," said AMHS head coach Michelle Morales. "But we played smart and took our last match against Chase County. "We ended our day with a great win for our team. I'm so proud of how hard and smart these girls played," Morales added. "They continue to improve with every game. They are becoming a very close-knit group of girls on and off the court." Flinthills went undefeated in pool play, while AMHS, Hartford and Chase County all tied for second place. The tiebreaker procedure gave Chase County the second seed and allowed them to advance to bracket play, despite the loss to the Lady Jets. "Sadly, only the first and second seeds in each pool were allowed to advance," Morales noted. AMHS vs. Flinthills The Lady Mustangs posted a 25-15, 25-12 win to open tourney play. AMHS freshman Emmalynn Pupanek recorded seven kills in a losing cause, while Bailey Graham had 13 assists. Mariah Stackhouse had 16 passes and four kills, while Alyssa Relph and Autumn Raymond added two kills apiece. Alyssa Relph was the serving leader for the Lady Jets with nine, while Stackhouse and Summer Raymond each had four. AMHS vs. Hartford In a close match that ultimately cost the Lady Jets the chance to advance to bracket play, Hartford squeezed out a 25-18, 25-23 victory. Stackhouse had a solid outing for the Lady Jets as she was credited with 11 kills and 10 serves, including three aces. Relph fired two aces and had five kills, while Autumn Raymond recorded six kills and one ace. Summer Raymond pitched in with five serves, while Graham handed out 21 assists. AMHS vs. Chase County The Lady Jets notched their second win in less than a week with a solid 25-23, 25 17 victory over Chase County. Pupanek paced the attack with seven kills, eight serves and a block. Stackhouse had eight serves and four kills, while Relph notched five serves and two kills. Autumn Raymond came up with four kills and a block, Summer Raymond had a team-high 10 serves, and Graham dished out another 15 assists. In the passing department, Stackhouse and Relph led the match totals with eight and seven, respectively, while Chloe Stewart had four important passes in the second set. We've had some great senior leadership from Bailey Graham, Mariah Stackhouse and Alyssa Relph so far this year," Morales said. "I'm so glad they have stepped up and taken on those very important roles. And also, despite Autumn Raymond and Emmalynn Pupanek being freshmen this year, they show no fear on the court. I'm excited to see what we can do this season." Altoona-Midway, now 2-8 on the year, was scheduled to participate Tuesday in the Marmaton Valley Quad at Moran.

AMES celebrated grandparents/very important person day on Friday, September 10. It was a great turnout, with 40 grandparents/very important people in attendance!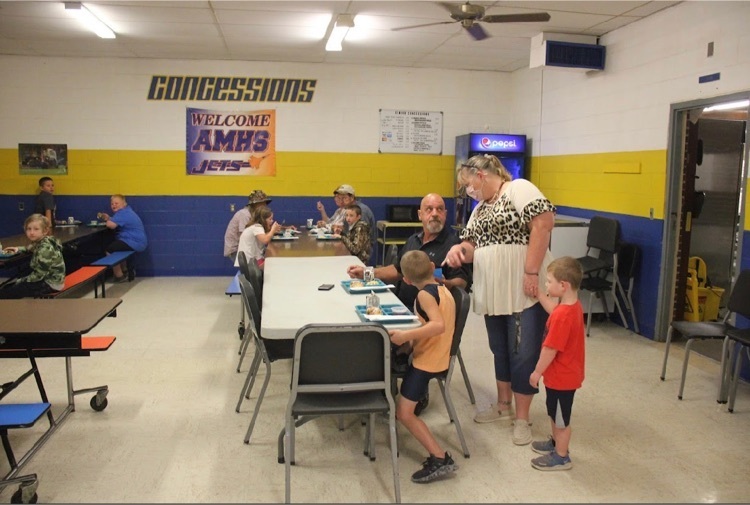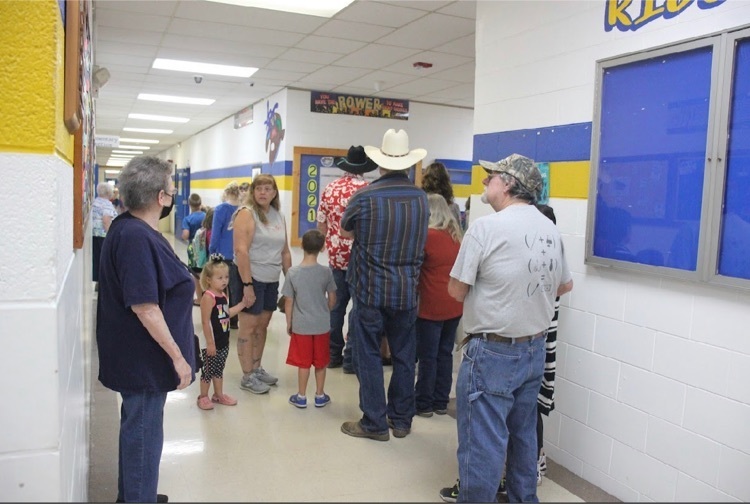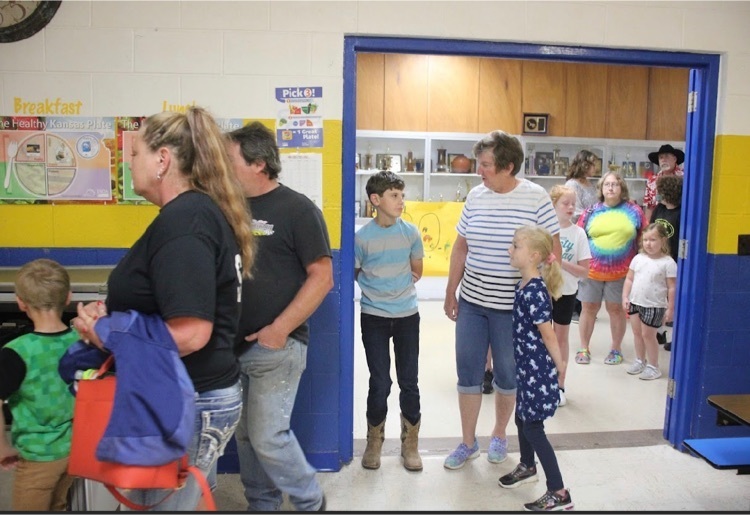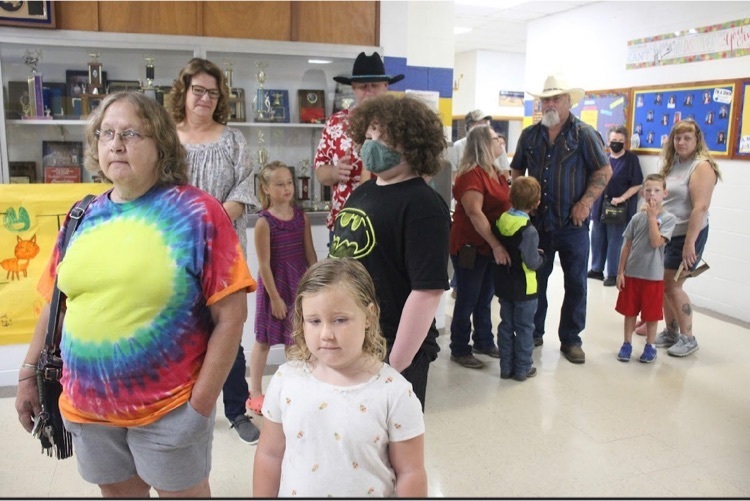 AMHS Homecoming will be September 24th. Please see attached flyers for more information. 🏈 🎉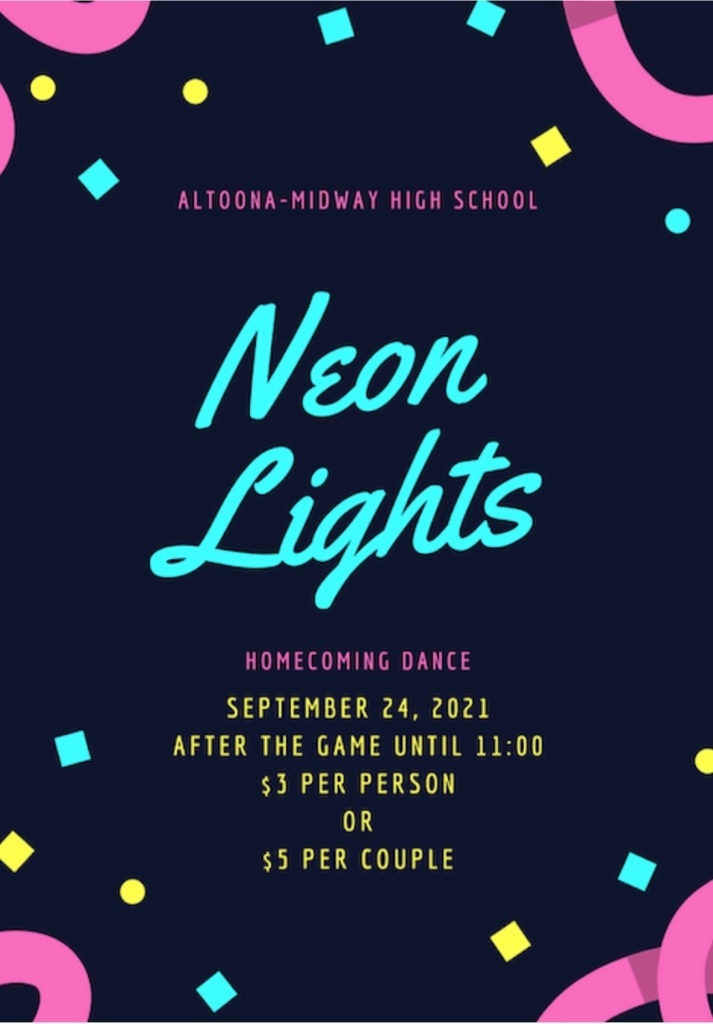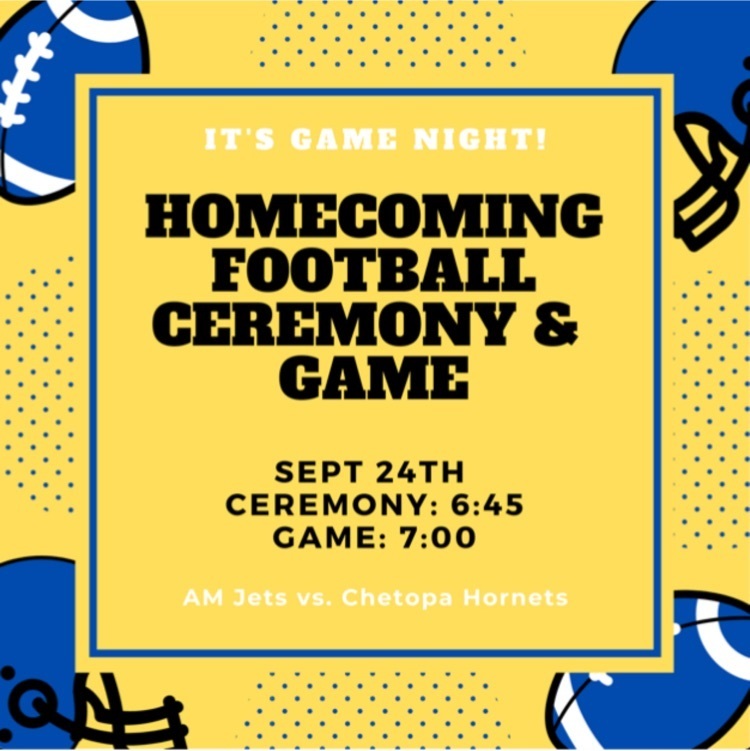 MONDAY, Sept. 13, 2021 ALTOONA-MIDWAY/YATES CENTER MIDDLE SCHOOL FOOTBALL MORAN – The scoreboard probably needed several bulbs replaced after Marmaton Valley Middle School hosted the Yates Center/Altoona-Midway football team here Thursday. Both squads lit up the scoreboard, with YC-AM claiming a thrilling 62-60 victory in the high-scoring contest. It marked the first win of the season for coop middle school squad and evened their record at 1-1 for the year. "That was an exciting game, and we're glad to get the victory," said YC-AM head coach Ryan Panko. "It was a back-and-forth contest, but luckily we were able to come out on top." Colby Derrick was a human highlight reel for the Wildcats, rushing the ball 18 times and accumulating 226 yards and six touchdowns. But it was far from a one-man show. Mason Collins picked up 44 yards on just four carries, and Jeremiah Jones finished with three carries for 17 yards. Collins completed 2-of-5 passes for 38 yards, with both completions going for touchdowns. Evan McVey and Julian Griffith hauled in TD receptions of 18 and 20 yards, respectively. Derrick and Collins each were credited with eight tackles on the evening, with Collins also getting a pass deflection. McVey and Jones had five tackles each. Jayda Rice, Taj O'Connor, Blake Morrison, Jordan Bishop and Colton Burkholder had three tackles apiece, while Griffith garnered two. We gave up more points than I would have liked obviously, but I am proud of our kids for not giving up and their ability to keep fighting back," Panko noted. "We have some things we need to work on, but we just hope that we can continue to get better and build for the future." YC-AM (1-1) will now play a home-and-home series with Crest Middle School over the next two weeks. Crest will travel to Yates Center this week for the game on Thursday, Sept. 16, and YC-AM will hit the road to Colony for a rematch on Thursday, Sept. 23. Kickoff both weeks is slated for 6 p.m.

Correction to events of the week. MS FB Thursday is in YC NOT Crest. 6:00 PM. Start time. Sorry for the error.

SUNDAY, Sept. 12, 2021 ALTOONA-MIDWAY HIGH SCHOOL FOOTBALL YATES CENTER – The Yates Center Wildcats had their way with the Altoona Midway Jets here Friday night, cruising to a 60-0 victory in a Three Rivers League eight-man football contest. Yates Center did all of its damage in the first two quarters, as the game was called at halftime due to the mercy rule. Altoona-Midway, which carries only 13 players on its entire roster anyway, was able to suit up only nine of those squad members for Friday's game. "Yates Center has an excellent team, so there's no way I'm making excuses," said Jets head coach Chad Raida. "However, we are in a tough situation. We were down to nine players to start the game, one of which was Brandon Johnson, who was just getting over strep and hadn't been at school all week. Between the injury bug and kids having to quarantine, our numbers were very low." Despite the lopsided loss, AMHS did have some bright spots. Kieran Foster, only a freshman, was the Jets' leading ball carrier on the night, picking up 24 yards on five carries. Senior Terry Williamson contributed three rushes for 22 yards. Two sophomores led the defense in tackles. Jacob Meigs pulled down seven Wildcat ball carriers, while Blaine Collins recorded four tackles on the evening. Turnovers continue to keep AMHS from compiling much offensive punch. "Once again we amassed a pile of turnovers, turning it over six times," Raida said, noting that brings the Jets' total to 11 turnovers in just two games. "We will have to clean that up if we want to be successful." Raida simply said the Jets will regroup and get ready for next week. "We will see what Monday brings and how many able bodies we have to practice," he noted. AMHS, now 0-2 both overall and in the eight-man pool of the Three Rivers League, will finally get to play at home this Friday. The Jets will host Oswego in another TRL matchup. Kickoff is scheduled for 7 p.m. at Frank Kennedy Field on the AMHS campus.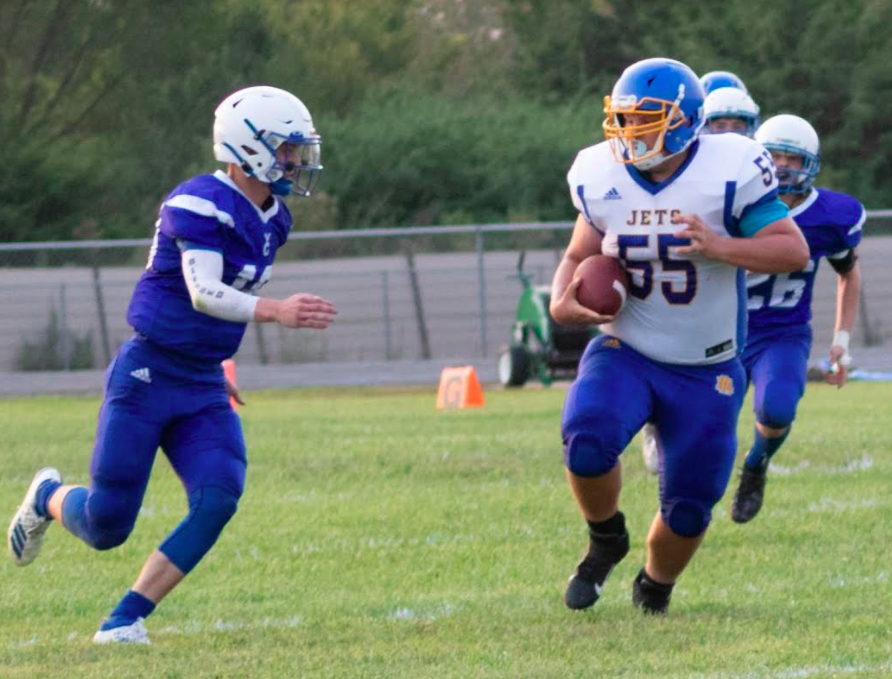 Events for the week of Sept. 13: Monday: MS VB at Altamont 4:00. Tuesday: HS VB at Marmaton Valley 5:00 Wednesday: None Thursday: MS VB at Tyro 5:00 & MS FB at Crest 6:00 Friday: HS FB at Home vs. Oswego 7:00 Saturday: HS VB at Humboldt Tourney time TBD

Reminder: Sports pictures will be taken tomorrow, 9/13/21. Be sure and bring your picture packets!

Click on the link below for the USD #387 September 13, 2021 Board Meeting Agenda. As always, the public is encouraged to attend.
https://5il.co/ysh7

MS/HS football, volleyball, and cheerleaders were given their picture packets today. Fall sports pictures will be Monday, Sept 13th.

Attn. parents/guardians of Buffalo bus students. We are short a bus driver for tomorrow. Therefore, your students will be picked up 15-25 minutes late tomorrow morning, 9/10/21. We apologize for the inconvenience. Students will still get breakfast when they arrive.