Please join us for our Community Thanksgiving Dinner! RSVP by November 10th. We can't wait to see everyone! 🍁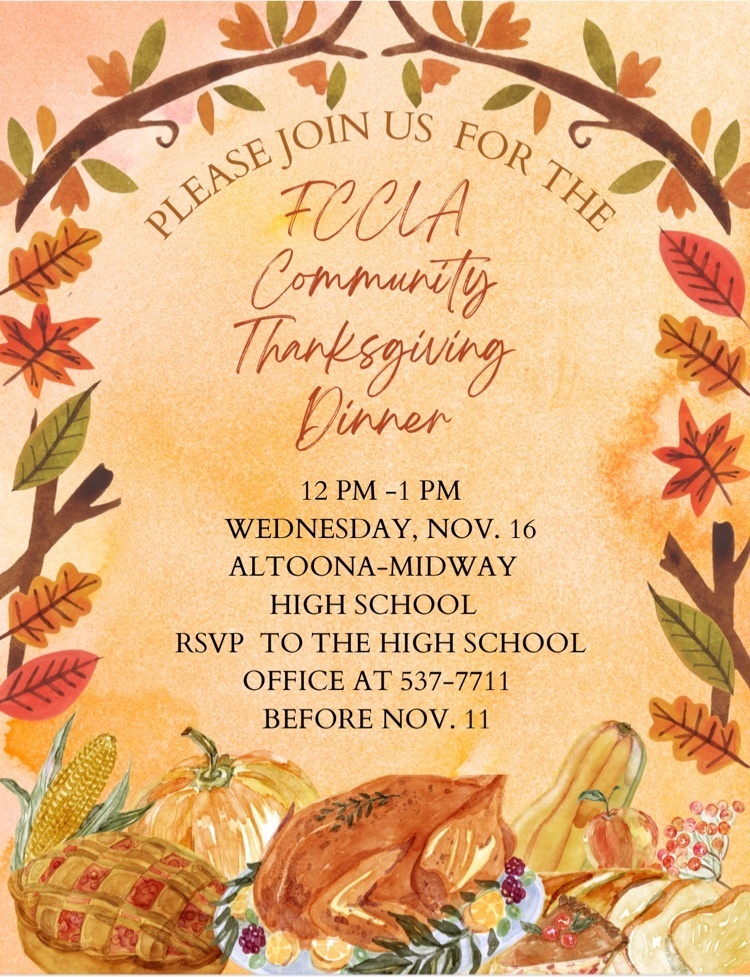 Important message about the plays: (The plays are Nov. 11) 2022 Dress Rehearsals and Performance All plays - Alien Invasion, Dear Diary, Last Leaf During the week of the performance, we will hold a full dress rehearsal on Monday, November 7, Tuesday, November 8, 2022, and Thursday, November 10, 2022, from 4:30 pm - 6:30 pm. Students will need to be picked up promptly at 6:30 pm. Those middle school students not participating in basketball practice and high school students can stay from 3:30 - 4:30 with Mrs. Dvorachek to put on makeup and costumes. Questions? Please contact Mrs. Dvorachek at 620-794-1499 or
cdvorachek@usd387.org
. Thank you!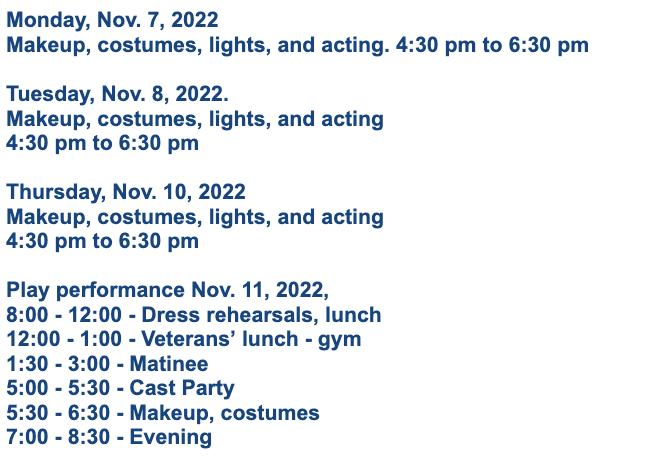 Congratulations to our elementary first quarter award recipients!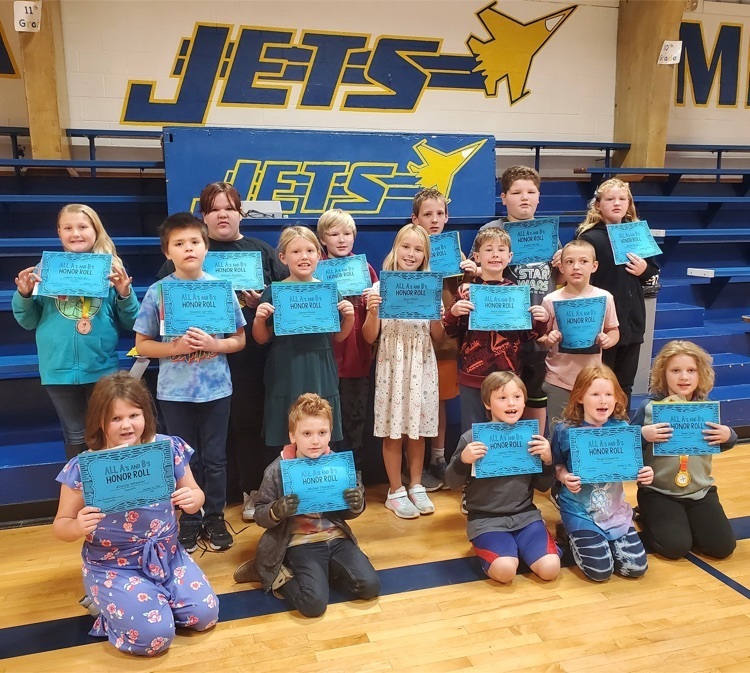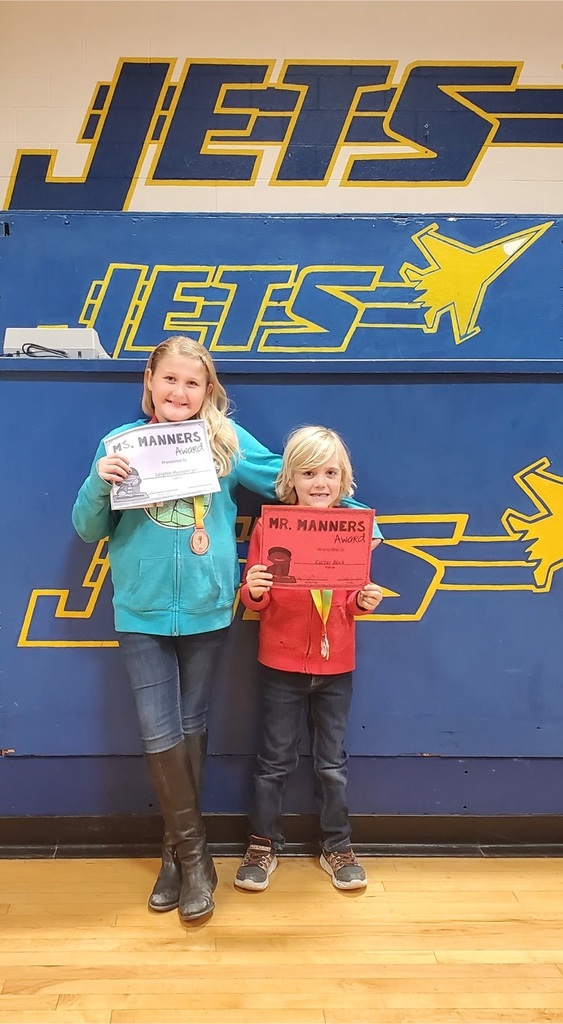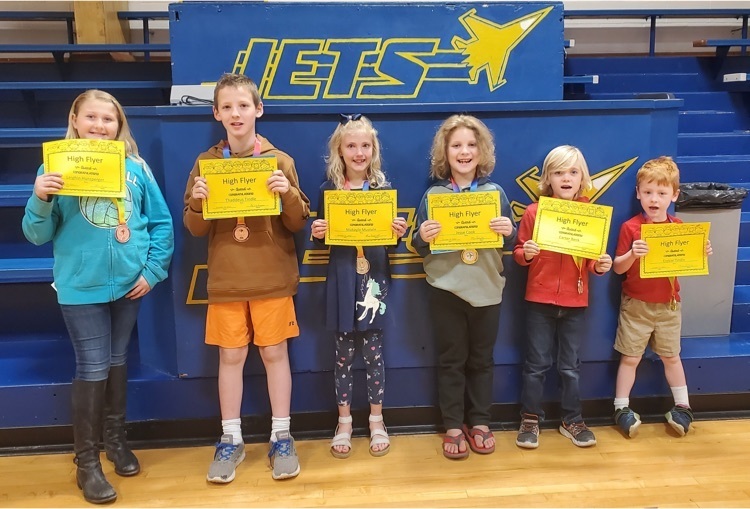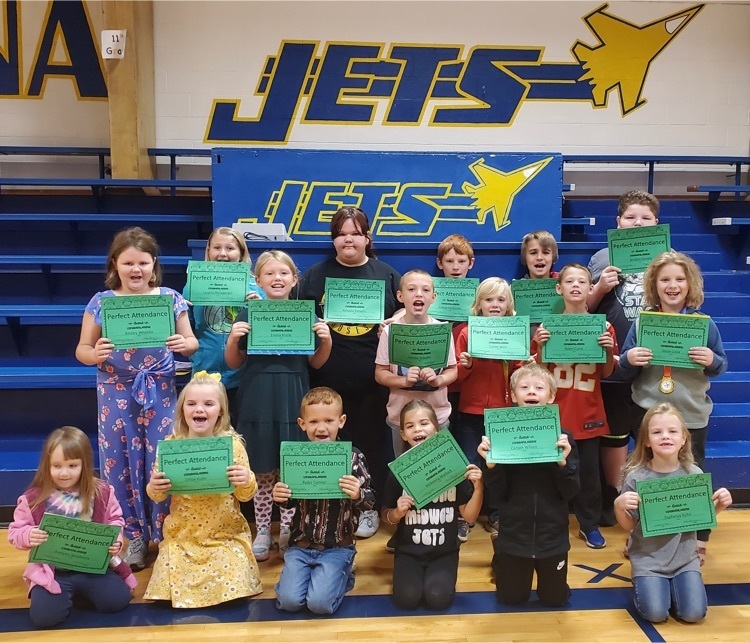 Football players and fans made a 4 hour trek to Rozel on Friday evening to take on Pawnee Heights in a nail biter of a game, that left the Jets just short of a victory.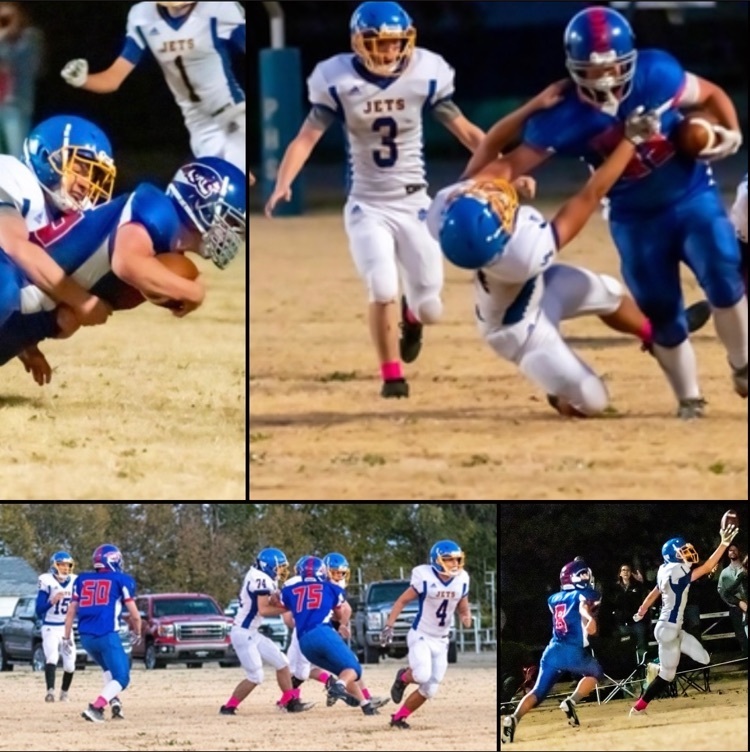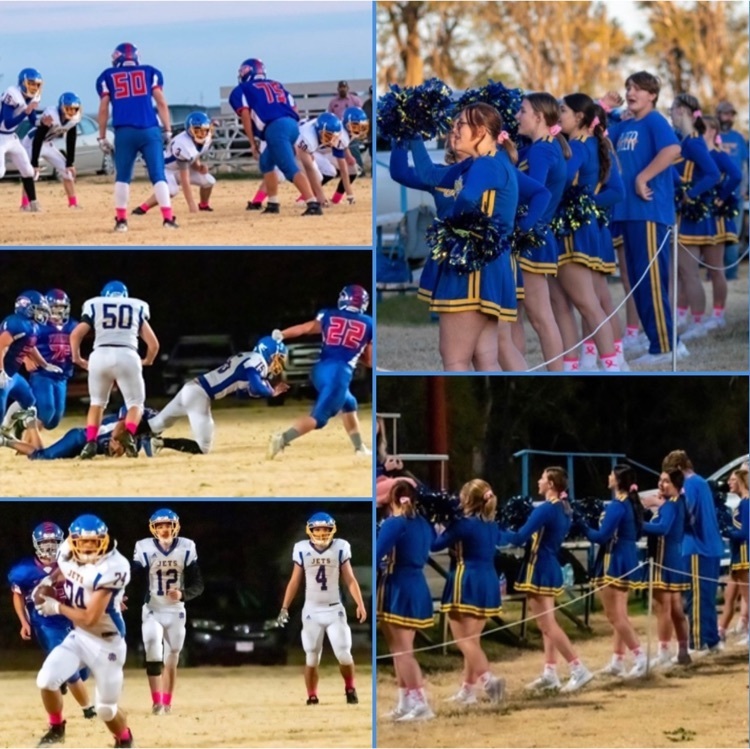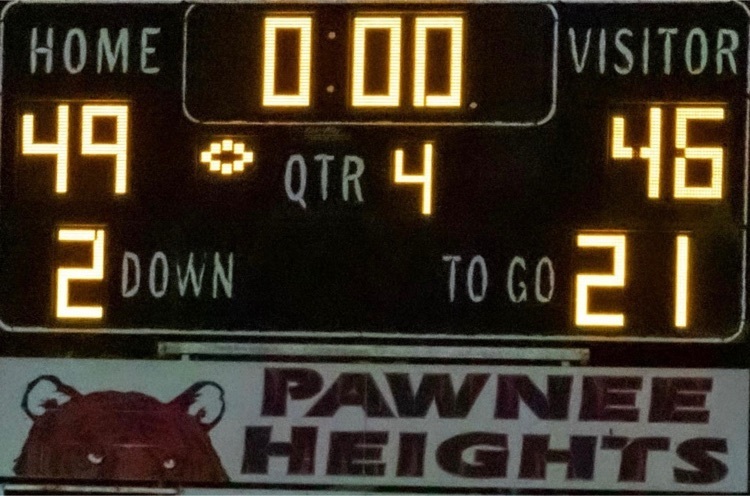 Printable MS & HS Basketball schedules are in the Documents section of our webpage. After you click on documents, click on 2022-23 printable basketball schedules. All games dates & times are subject to change.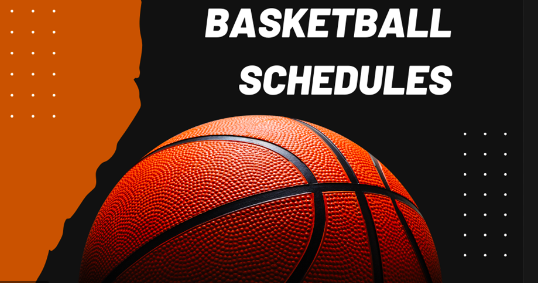 Best if viewed on our Facebook page. Activities for the week of Oct. 31, 2022 Monday- MS/HS 21st Century Grant activities 3:20-4:20 Tuesday- Middle School Basketball practice begins AMES 21st Century Grant activities 3:20-4:20 PM Wednesday- AMES Wild Wednesday 3:15-4:15 PM MS/HS 21st Century Grant activities 3:20-4:20 PM HS Virtual Debate 4:00 PM Thursday- Fort Scott Community College representative 11:40 AM AMES 21st Century Grant activities 3:15-4:20 Friday- No activities scheduled Saturday- HS Debate at Lawrence High School time TBA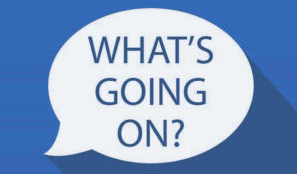 Important: The MS/HS plays have been moved to Friday, Nov. 11. There will be no afternoon or evening dress rehearsals this week. A new schedule will be handed out on Monday, October 31.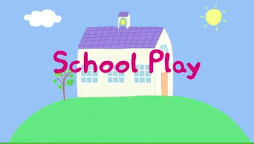 Mrs. Dvorachek is offering tutoring after school 3:15-4:30 PM, Oct. 31 and/or 3:15-4:30 PM on Thursday & Friday. This will take place in Mrs. Dvorachek's room.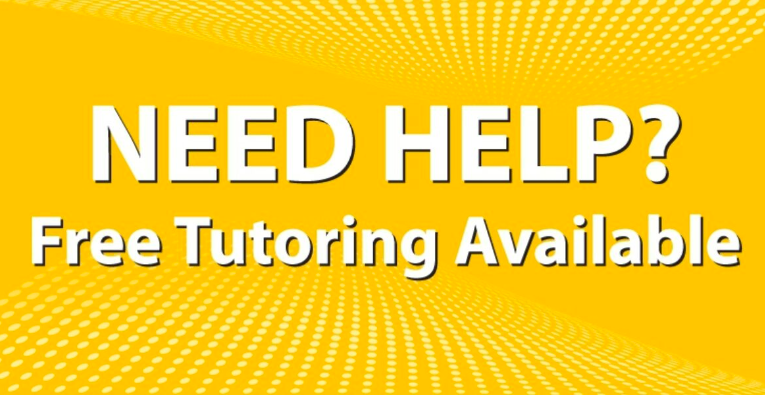 We have been informed by Pawnee Heights that the HS football game tomorrow evening will be broadcast on The NFHS network. 6:00 PM start. Here is a link to the website:
https://www.nfhsnetwork.com
A subscription is required. USD #387 receives a portion of the subscription fee. Go Jets! Bring home a win!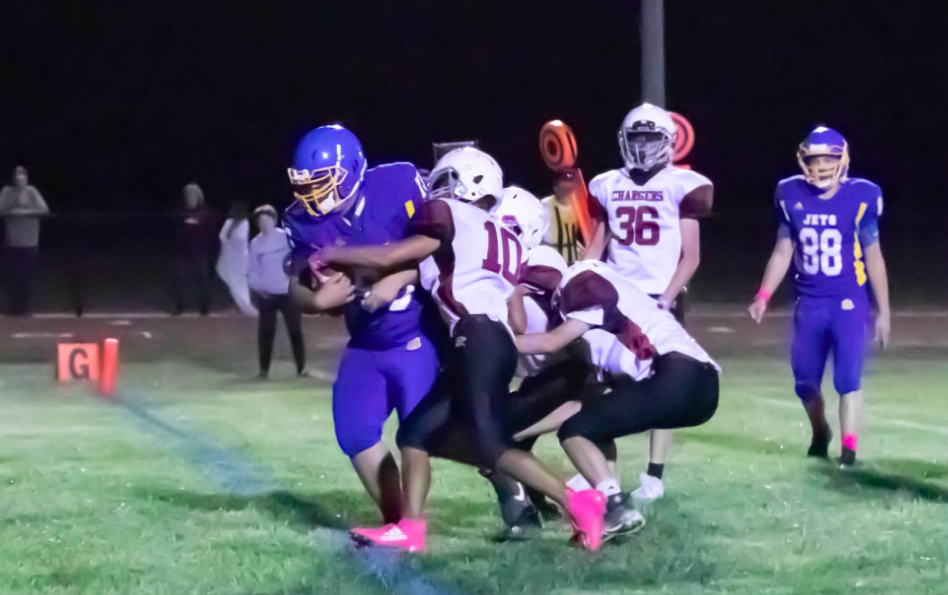 Fall senior/parent recognition. #itsagreatdaytobeajet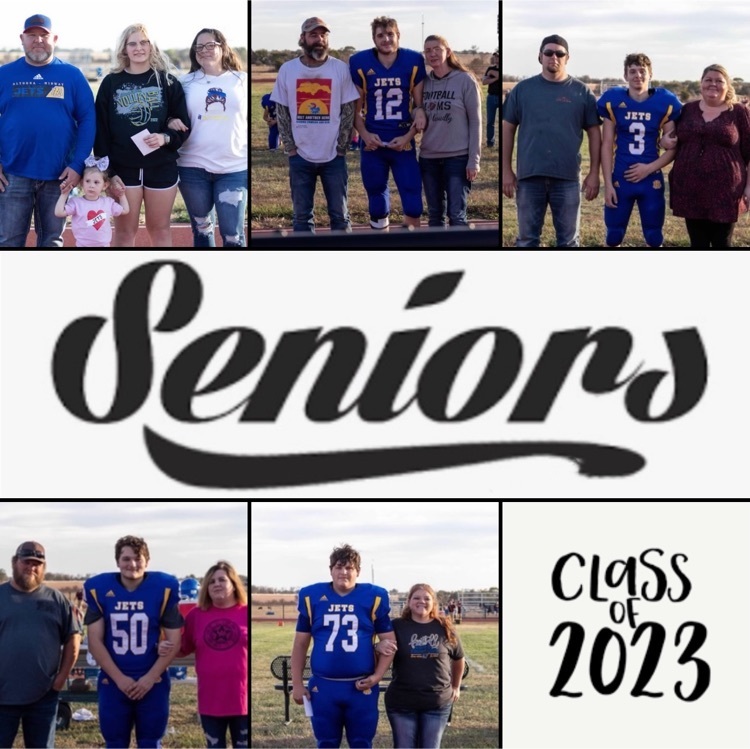 Drama students visited Emporia State University yesterday to see the musical, Curtains! #itsagreatdaytobeajet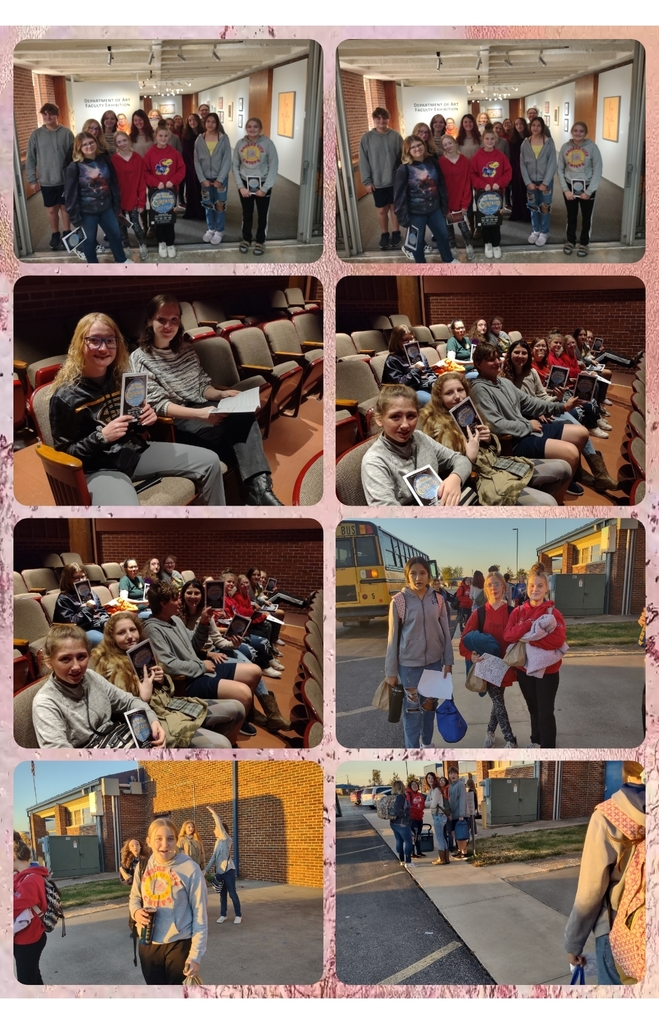 Kindergarten had a special visitor today! Thanks Deb Meigs for stopping by and reading to them! They loved it! 📕❤️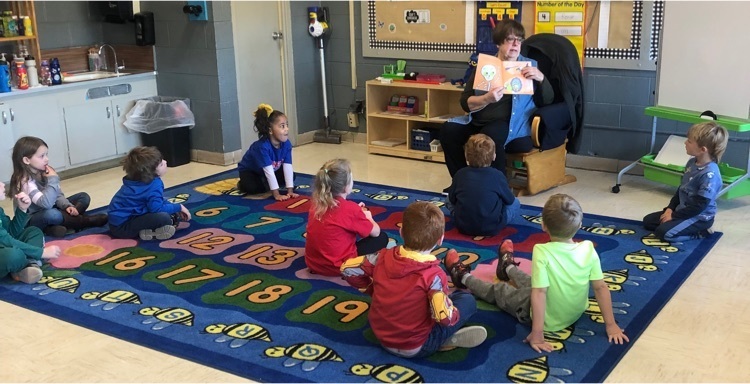 Kindergarten students were able to make germination necklaces thanks to Kansas Foundation for Agriculture in the Classroom. KFAC sent us everything we needed and we had a whole lesson on germination, life cycle of a seed, and why seeds are so important. The next day we discussed what we had learned the day before as we made our necklaces. "Agriculture lessons not only teach students how to be farmers, but also help train tomorrow's scientists, nutritionists, teachers, and so much more. I am excited to bring more ag experiences into the classroom." -Mrs. Walker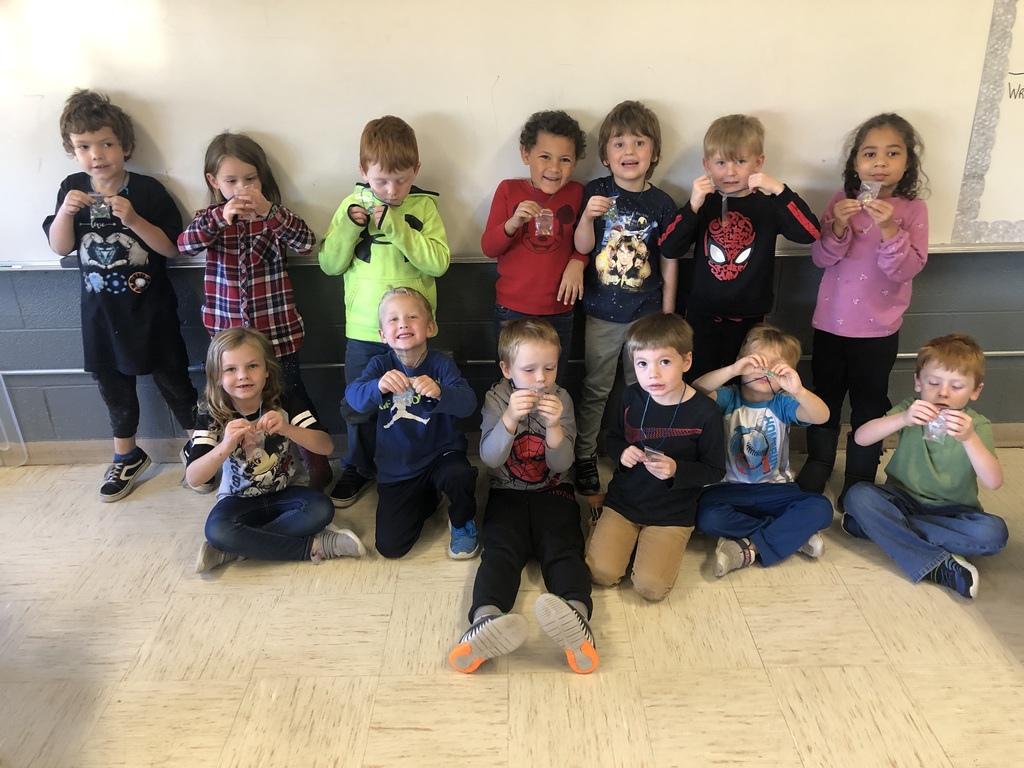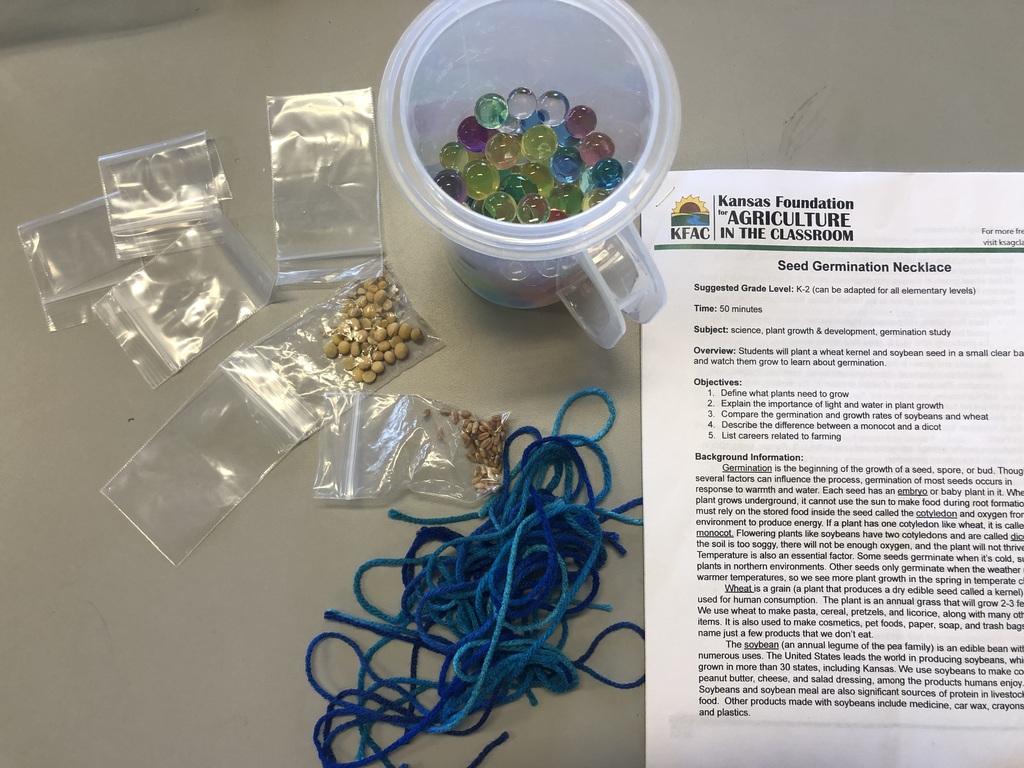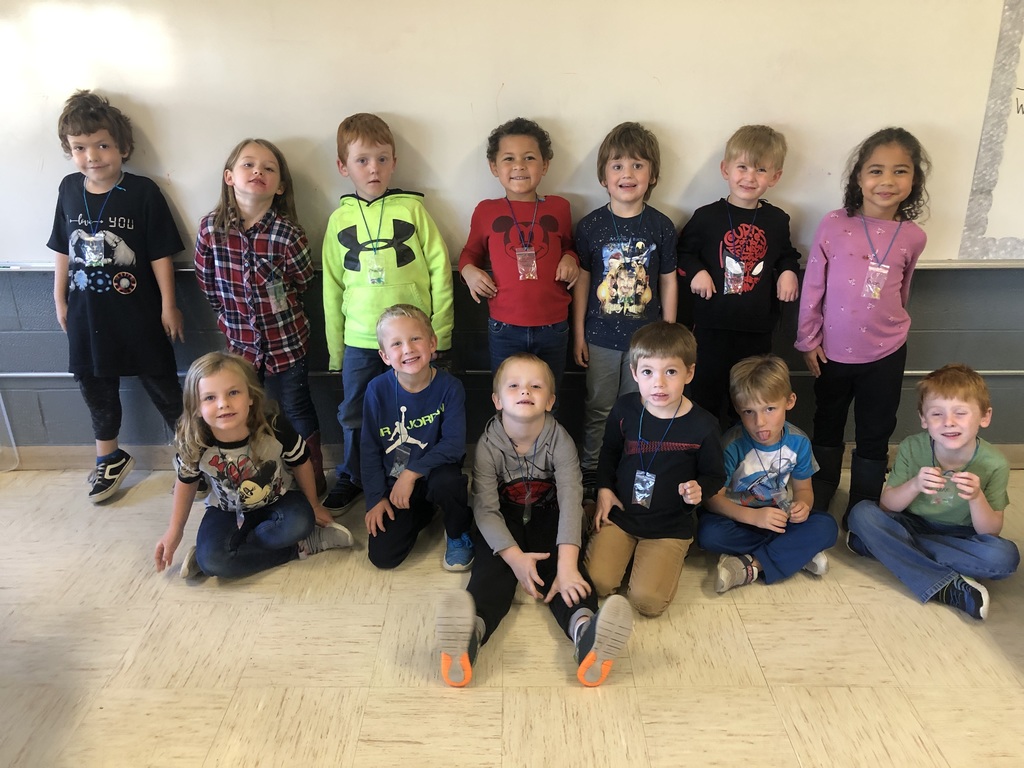 Red ribbon week has begun!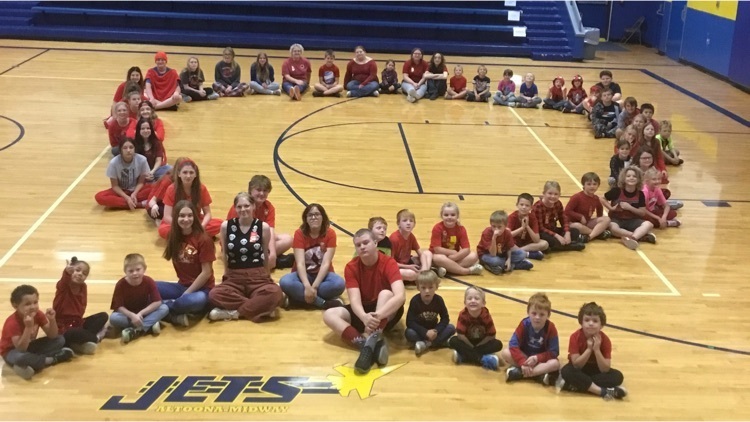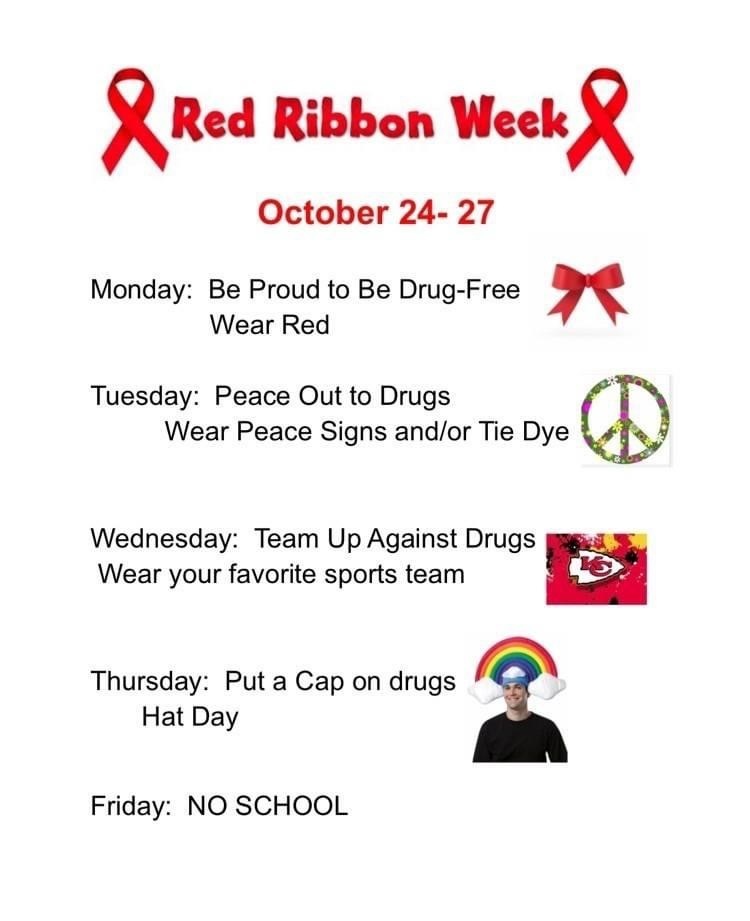 FCCLA members recently attended the Fall Leadership Conference in Independence. The conference keynote speaker was the current Miss Kansas. The chapter received the State Active Chapter award! Kaylene Dorsey, Hadlee Pupanek, Blake Nalley, and Shelbi Bryant received the National Program Step One award, and Shelbi Bryant also received a certificate of recognition for competing at the National Leadership Conference! #itsagreatdaytobeajet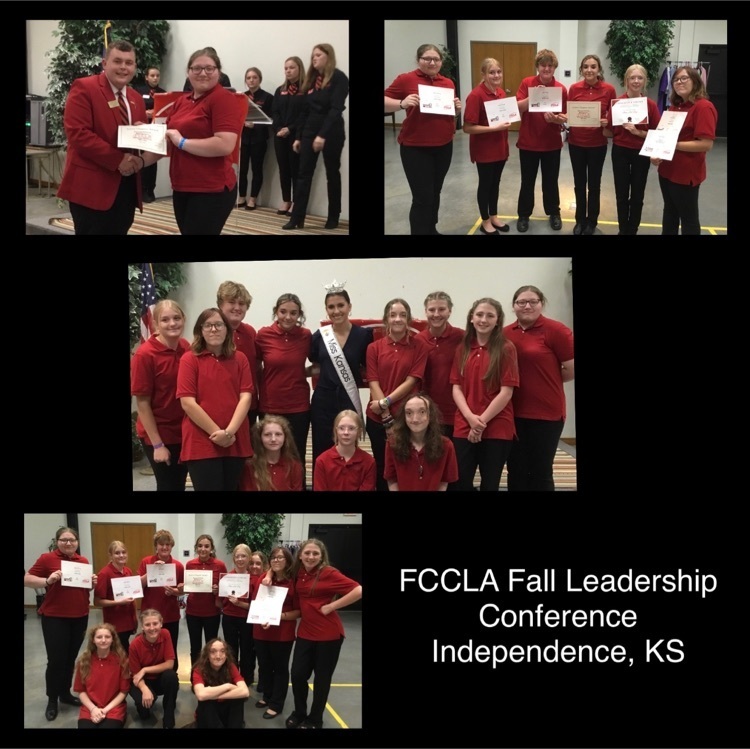 Best if viewed on our Facebook Page Activities for the week of October 24, 2022 21st Century Grant Activities begin this week!! Monday- MS/HS 21st Century Grant Activities 3:15-4:20 PM Tuesday- Elementary 21st Century Grant Activities 3:15-4:20 PM Wednesday- MS/HS 21st Century Grant Activities 3:15-4:20 PM Senior FAFSA (college financial aid) 6:00 PM Thursday- Elementary 21st Century Grant Activities 3:15-4:20 PM Friday- No School HS FB at Pawnee Heights (Rozel Ks) 6:00 PM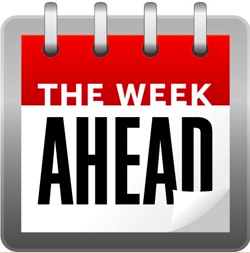 Lady Jets loss to Waverly Bulldogs in substate competition marks end of season.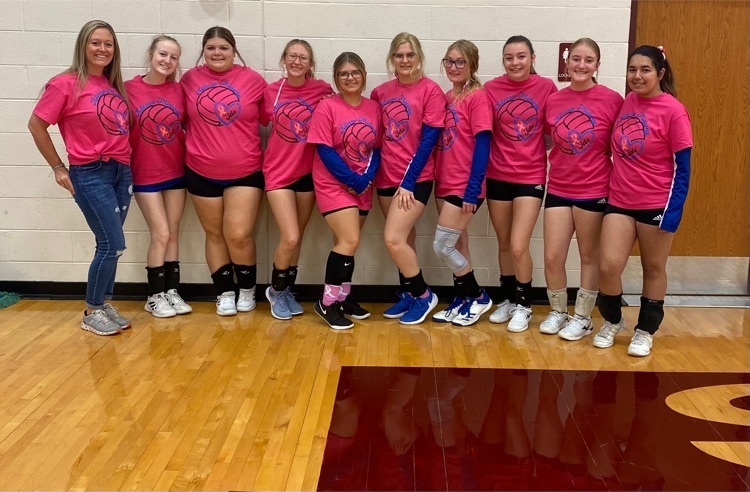 The AMHS Football team will travel to Pawnee Heights High School in Rozel, Kansas next Friday night. The game will begin at 6:00 PM. More information will be sent out Tuesday morning.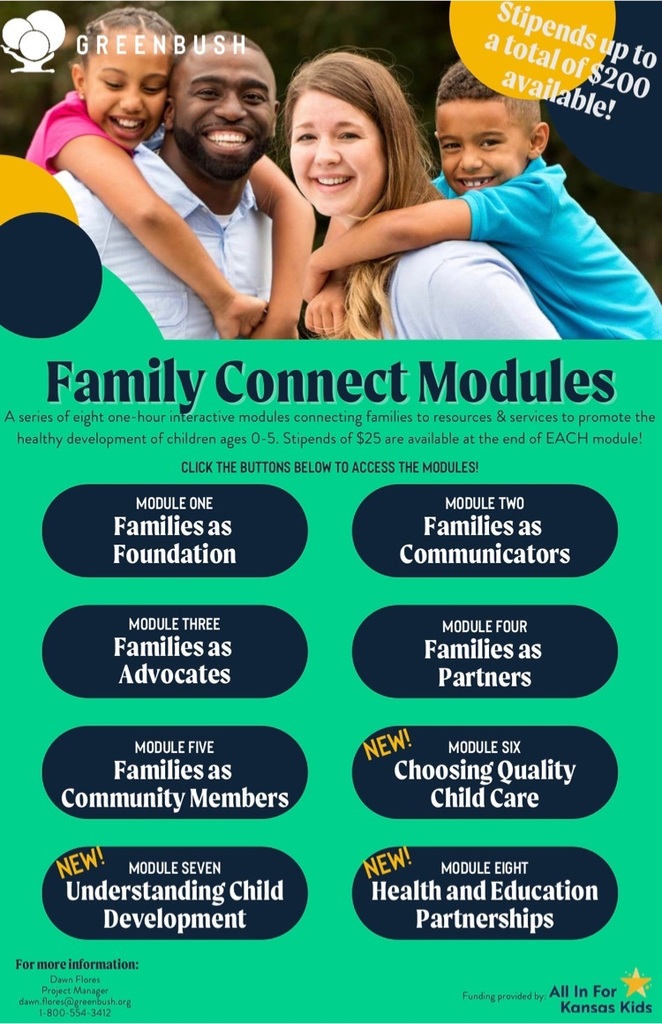 The Lady Jet volleyball team will compete this Saturday10/22/22 in St. Paul beginning at 1:00 PM. $8.00 for adults, $6.00 students. No passes accepted.