WEDNESDAY, Sept. 8, 2021 ALTOONA-MIDWAY/YATES CENTER MIDDLE SCHOOL FOOTBALL YATES CENTER –For the third consecutive year, Altoona-Midway Middle School has signed a coop agreement with Yates Center Middle School to combine forces for the football season. The 2021 edition of the Yates Center/Altoona-Midway grid squad made its debut last Thursday, falling 56-24 to Southeast Middle School in a game played at Yates Center. Colby Derrick was the leading offensive star for YC-AM, rushing for 121 yards on 13 carries. Derrick accounted for three of the four times the home team found paydirt, scoring on runs of 45, 32 and 28 yards. Mason Collins also reached the endzone for YC-AM, scoring on a 5-yard run. All four conversion attempts failed. Derrick and Collins also led the defensive stats for YC-AM, as Derrick finished with nine tackles and Collins had seven. Evan McVey and Jeremiah Jones each recorded five tackles, while Braxton Wittlake notched four tackles, while Jayda Rice, Taj O'Connor and Blake Morrison all had three. No statistics for Southeast were available. Ryan Panko is the head coach for this year's squad. His assistants are Jeremy Neville, Chris Cavender, and Thayne Smith. YC-AM (0-1) will try to bounce back and get on the winning side of the ledger when they travel to Moran on Thursday, Sept. 9, to take on Marmaton Valley. Kickoff is scheduled for 6 p.m.

TUESDAY, Sept. 7, 2021 ALTOONA-MIDWAY HIGH SCHOOL VOLLEYBALL BUFFALO – Home sweet home. Playing before the home crowd for the first time this season, the Altoona-Midway High School volleyball team snapped a 25-match losing streak, winning the nightcap of a triangular held at Milo Peterson Gymnasium. After falling to Tyro Christian School in the opening match of the evening, the Lady Jets regrouped and came up with an exhilarating 25-23, 25-8 victory over Liberty Home School Academy. Prior to the win, Altoona-Midway had dropped 25 consecutive varsity volleyball matches since defeating Central Heights 25-19, 25-22 on Sept. 21, 2019. "This was a well-deserved win for these girls," said an elated AMHS coach Michelle Morales. "I have five seniors, and this was the first (home) varsity win they have had in their entire high school careers. That's something to be proud of - and I'm so beyond proud. "The captions tonight, Alyssa (Relph) and Mariah (Stackhouse) kept in good spirits throughout the matches and that made a huge difference in the outcome of the game," Morales added. "Tiffany Kuhn, a senior, came in the second set of our Liberty match and had some important passes. They all did such a wonderful job." AMHS vs. Tyro Tyro Christian School posted a 25-18, 25-19 win in the opening match. Stackhouse recorded seven kills and five aces, while Bailey Graham handed out 14 assists. Autumn Raymond finished with five kills and Alyssa Relph added two. Relph and Emmalynn Pupanek also recorded one ace apiece for the Lady Jets. "Tonight we had a slow start in our first game against Tyro," Morales said. "We were second guessing ourselves and hesitant to make the plays we know to make." AMHS vs. Liberty Bouncing back in a big way, the Lady Jets squeezed past Liberty Home School Academy 25-23 in the opening set, and then roared to a 25-8 triumph to claim the victory. "We got out there and played to win in our second match against Liberty," Morales said. "The girls played to have fun and to win and it showed. Communication was key in our win tonight. They played as a team." Morales said her squad played hard, and played smart. "We moved our feet and made smart moves. It's so exciting to see them move on the court and follow the game," Morales said. "They are improving every day and I can't wait to see where this season takes us." Stackhouse led the offense with nine kills and four aces, while Graham offered up another 16 assists. Also smashing aces were Summer Raymond with two, and Autumn Raymond and Pupanek with one apiece. AMHS got nine serves from Summer Raymond, seven each from Stackhouse and Pupanek, five from Relph and four from Graham and Autumn Raymond. Altoona-Midway, now 1-6 overall on the season, will now attempt to string together some wins when they participate Saturday in the Flinthills Tournament.

TUESDAY, Sept. 7, 2020 ALTOONA-MIDWAY MIDDLE SCHOOL VOLLEYBALL THAYER – Thayer Middle School proved to be too much to handle for AltoonaMidway as the Lady Flyers defeated the Lady Jets 25-5, 25-9 in volleyball action here Tuesday afternoon at the Thayer gymnasium. It was the opening match of the new campaign for the Lady Jets, who finished 6-6 during their Covid-shortened 2020 fall season. However, AMMS has only three returnees from that squad, and only seven girls total out for volleyball this year. "It has definitely been a challenging start for our middle school Lady Jets," noted AMMS head coach Nikki Almond. "Four out of our seven girls have never played volleyball before, so obviously we have been working hard on fundamentals. "But we have already seen an improvement from the first day of practice to today, and that is encouraging," Almond said. "I can't wait to see how much these girls improve this season." Altoona-Midway did not record any kills or aces during the match. However, Alexis Foudray, Chantal Morales, Hadlee Pupanek and Harmony McFarland all served at 100 percent for the match. Foudray was also credited with four quality hits, while Abby Relph and Sandra Morales registered two each. Altoona-Midway (0-1) will travel to Altamont on Monday, Sept. 13, facing Elk Valley and Altamont in a triangular. Matches get under way at 4 p.m.

Events for the week of Sept 6 Tuesday- MS VB @ Thayer 4:00 PM. HS VB Tri @ Home 5:00 PM. Wednesday- None Thursday- MS FB @ Marmaton Valley 6:00 PM Friday- AMES Grandparents Day 7:30 AM Friday- HS FB @ Yates Center 7:00 PM Saturday- HS VB @ Flinthills Tournament 9:00 AM

TUESDAY, Aug. 31, 2021 ALTOONA-MIDWAY HIGH SCHOOL VOLLEYBALL UNIONTOWN – Even though there were no victories to show for its efforts, the Altoona-Midway High School volleyball team is happy just to be back on the court after last year's shortened season. The Lady Jets, forced to cancel their 2020 schedule after just four matches due to Covid, opened this year's fall campaign by participating in the Three Rivers League Preseason Tournament Saturday at Uniontown. Altoona-Midway went 0-5 on the day, falling in successive matches to Oswego, Northeast, Yates Center, Crest and Uniontown. But despite losing in straight sets in all but the opener against Oswego, where AMHS forced a deciding third set, Lady Jets head coach Michelle Morales was not discouraged with her troops. "We had no match wins and our second set victory against Oswego was our only win for the day. But that being said, we played really hard this weekend," Morales said. "The girls played smart and made smart moves on the court. I'm so impressed with how much improvement we already have shown this season compared to last season. "I'm looking forward to a fun and successful season with these girls." AMHS vs. Oswego Oswego won the opening set 25-12, but Altoona-Midway rallied to win 25-22 to force a deciding third set, which went to the Lady Indians 25-12. Individual leaders for the Lady Jets were Abi Elsesser with 11 serves; Bailey Graham and Summer Raymond with 15 and 13 assists, respectively; Mariah Stackhouse with 11 kills and Alyssa Relph with eight kills. Passing leaders were Relph, Stackhouse and Autumn Raymond. AMHS vs. Northeast Northeast won 25-11, 25-11. Stackhouse led Altoona-Midway with eight kills, eight serves, an ace, and 17 successful passes. Graham had 12 assists while Summer Raymond notches seven, while Relph and Emmalynn Pupanek each recorded three blocks. Relph also had four kills. AMHS vs. Yates Center Altoona-Midway played some of its best volleyball against Yates Center, which won the six-team pool with a perfect 5-0 record. YCHS squeezed out a 26-24 win in the opening set and finished off the match 25-17. Relph paced the Lady Jets with nine kills while Stackhouse had seven and Elsesser have five. Graham and Summer Raymond handed out 16 and 12 assists, respectively, while Autumn Raymond garnered nine serves and three aces. AMHS vs. Crest Crest defeated the Lady Jets 25-20, 25-15. Stackhouse recorded six kills, nine serves and an ace. Relph finished with four kills, five serves and nine passes, Pupanek notched six serves and a block, and Summer Raymond had 14 assists. AMHS vs. Uniontown Uniontown won 25-22, 25-15. Graham handed out a whopping 23 assists and added seven serves for Altoona-Midway. Stackhouse blasted nine kills and added an ace. Summer Raymond recorded 14 assists, Autumn Raymond had six serves, Pupanek slammed four kills, and Relph had an ace. Next action for the Lady Jets will be Sept. 7, when they host a triangular at Milo Peterson Gymnasium.

September lunch and breakfast menu. Please note that the menu is subject to change & national supply shortages are an increasing issue that could lead to menu changes.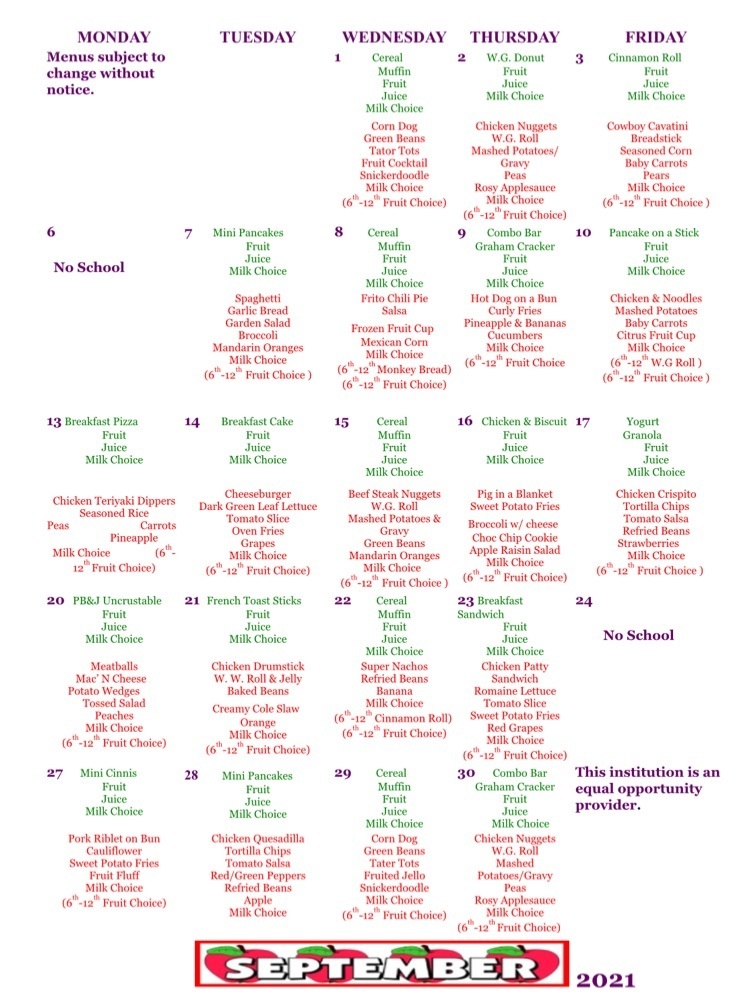 21st Century Grant Activities today after school. (Games)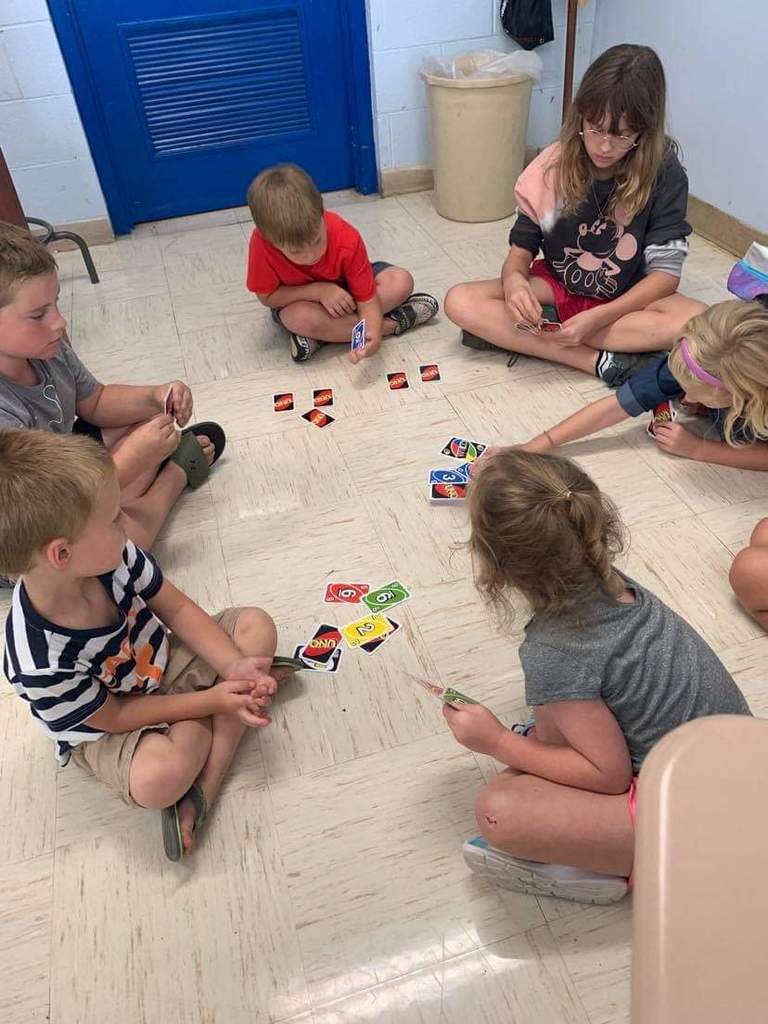 The HS VB Tourney scheduled for Saturday has been moved. All of our games will be played Uniontown H.S. Our first game begins at 9:00 AM. Masks are NOT required at this time.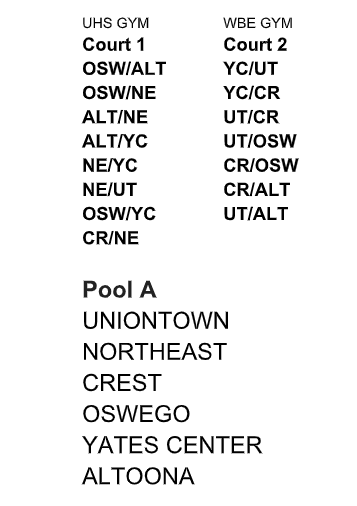 Here is the schedule for the Three Rivers League Tournament this Saturday, 8/28/21 at Jayhawk Linn, (Mound City),. The Lady Jets begin play at 9:00. Go Jets!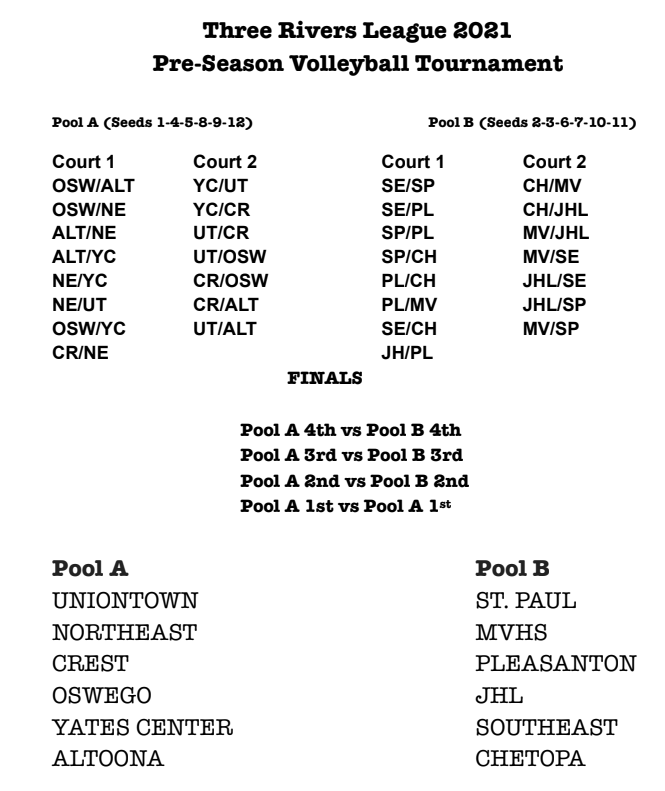 We would like to remind parents that while we are not currently under a mask mandate, if your child properly wears a mask throughout the day, or brings a vaccination card to the school office-they will not be required to quarantine. This is under the guidance of the Wilson County health department.

USD #387 is accepting application for the following 3 positions: MS Cheer Coach MS FB Coach or driver. (no coaching needed for the driver) HS Asst. VB Coach Please send email of interest to
jalmond@usd387.org

Please see attached for an important update regarding a positive Covid case within the district.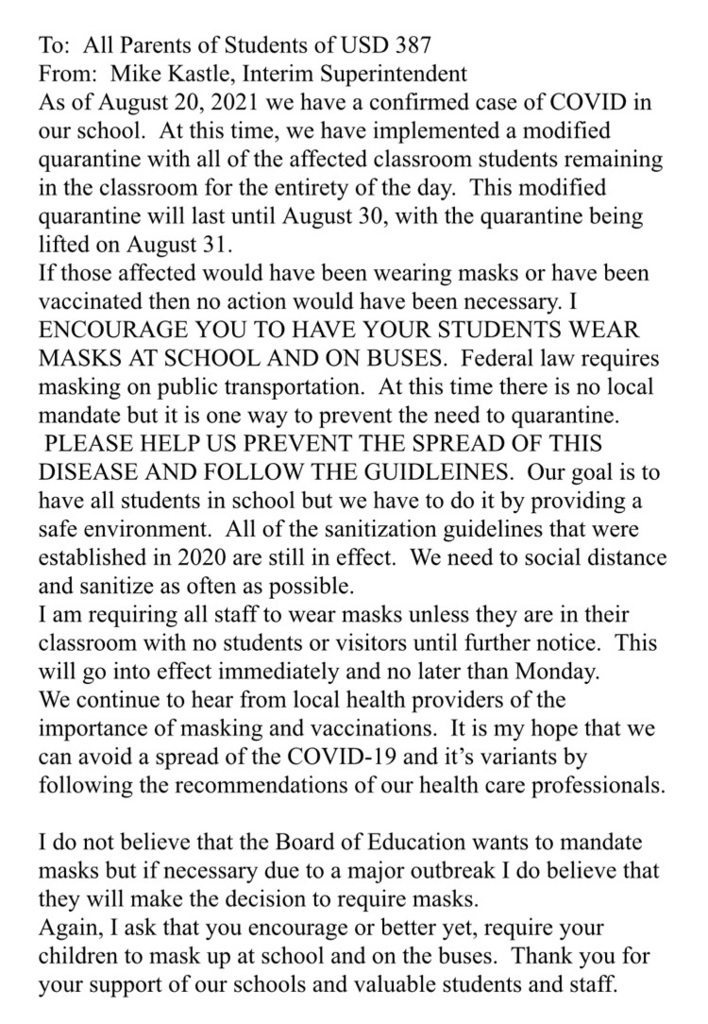 Printable Fall and Winter Sports Schedules are now posted on our website under documents. Please note that all games and times are subject to change.

MS VB will practice 3:00-4:20. The students can be picked up or ride the bus home. The bus will leave the ms/hs at 5:30. MS FB will practice 4:00-7:00 this week. Practices are in Yates Center. The students will be brought home after practice. Future practice times are TBD.

A message from Coach Huffman: I hope everyone had a great summer! I am extremely excited to be back in school and in the gym! This year we want to try our best to keep the gym floor in perfect condition. To do this, we are asking that all students have a pair of tennis shoes to change into for PE and recess in the gym. Not only are we protecting the gym floor from unnecessary wear, I am also trying to keep students safe. Sandals, flip flops, Crocs, and boots are not acceptable for PE or the gym floor. If you have any questions, concerns, or would like to talk to me about anything, please email me
lhuffman@usd387.org
. Let's Have a Great 2021-2022 School Year! Coach Huffman

Reminder: come and go meet the teacher night for elementary students is tonight from 5:30-6:30. School starts tomorrow!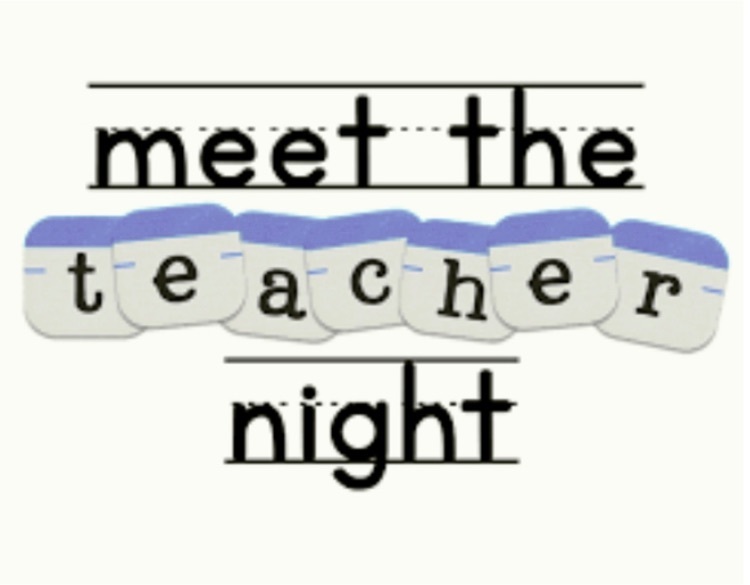 Reminder for Monday 8/16: HS VB practice begins at 4:30 PM & HS FB practice will begin at 3:30. Must have a physical in order to practice. You can bring your physical to practice. MS will begin practice on Tuesday.

School meals are free this year! 🙂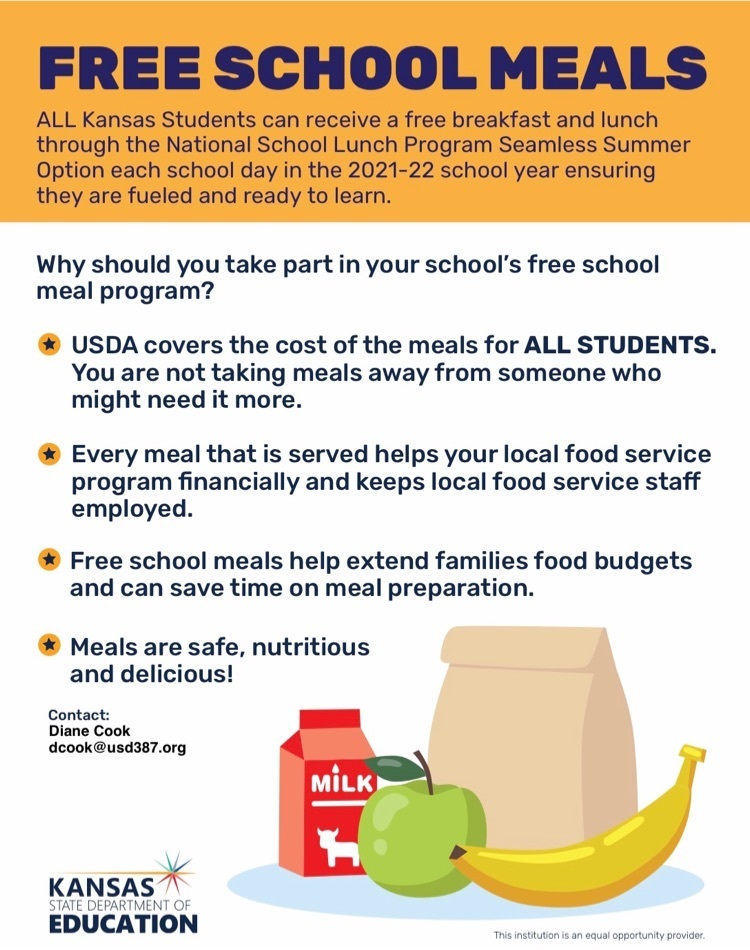 Elementary students are invited to a come and go meet the teacher night on Monday, August 16 from 5:30-6:30. School starts Tuesday, August 17!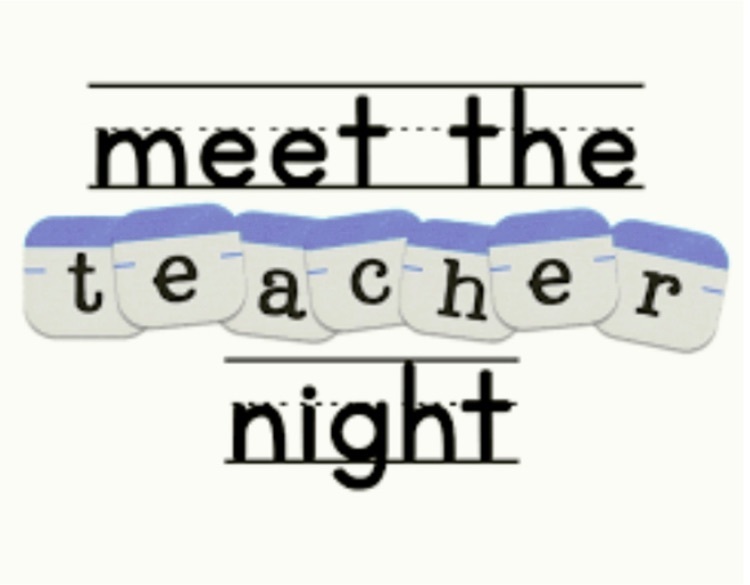 We'd like to say thank you to High Prairie United Methodist Church for allowing the Altoona-Midway faculty to use their church today to prepare for the upcoming school year! Students return on August 17th! It's going to be a great year! Let's go Jets!!!