The USD 387 Board of Education is hosting two Town Hall Meetings concerning the possibility of a four-day school week beginning next school year. One will be in Altoona and one will be in Buffalo. Your input would be greatly appreciated. Please try to attend one or both if you can. We would love to see you there. Here are the meeting locations, dates and times: The Buffalo meeting will be Thursday, March 2 at the community center, beginning at 7:00 pm. The Altoona meeting will be Friday, March 3 at the fire station, beginning at 7:00 pm.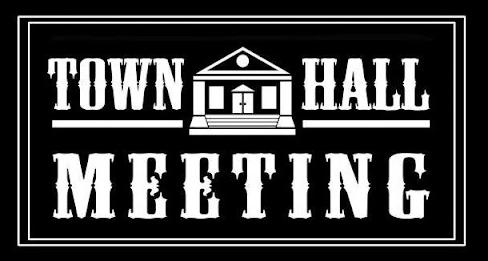 Please remember that our webpage is where you can find the most current and up-to-date information concerning events. Look on the calendar and the events section. There is also an "events of the week" that goes out on Facebook Sunday evenings that have the most current information as well.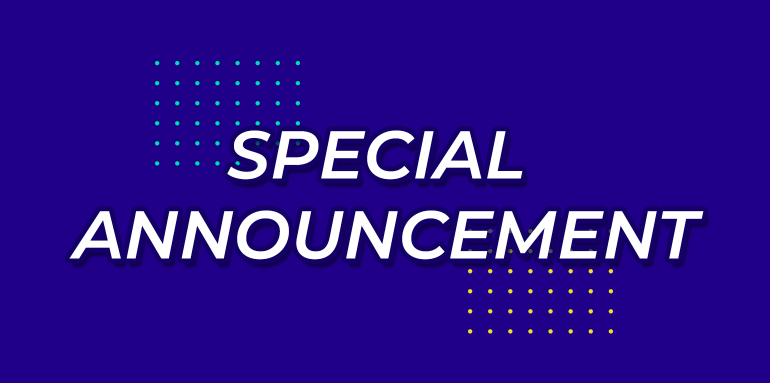 It's FCCLA week! Today was 'Wear Red' day and several elementary and middle/high school students participated. Help us celebrate FCCLA tomorrow by dressing as someone you love!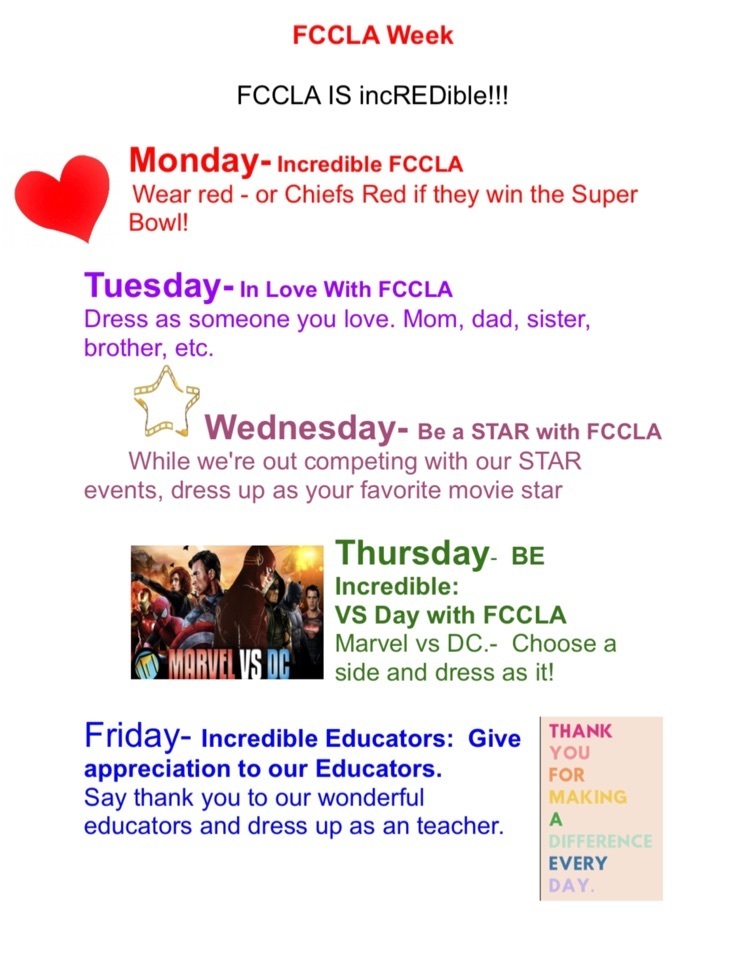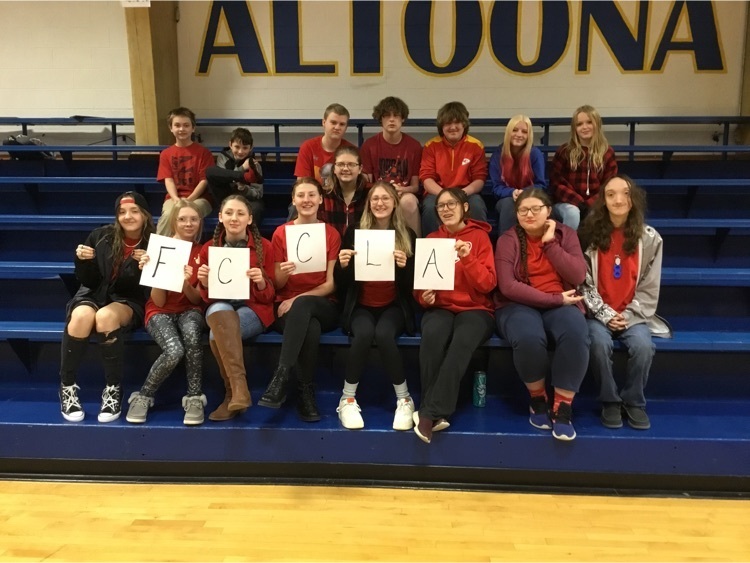 In honor of the 2023 Super Bowl Champion Kansas City Chiefs, tomorrow is RED MONDAY!!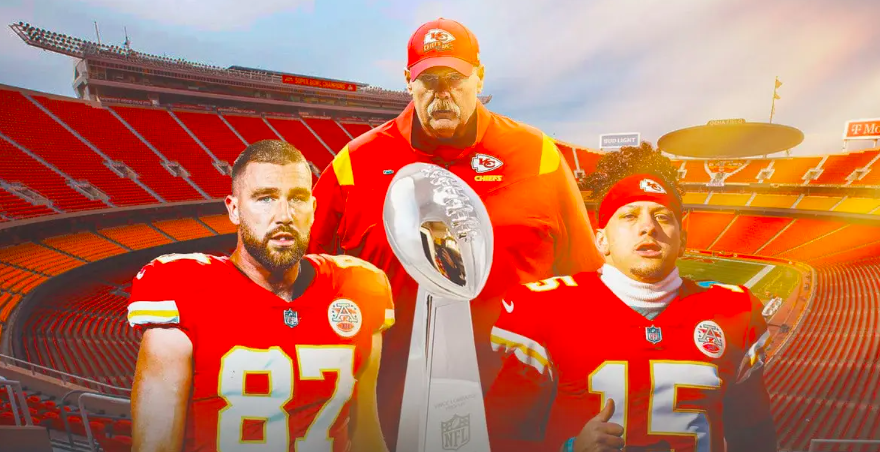 Best if viewed on our Facebook Page Events for the week of February 13, 2023 Monday- MS/HS 21st Century Grant Activities 3:20PM - 4:20 PM MS Virtual Quiz Bowl 4:00 PM HS Basketball at home (make-up) vs. Southeast 5:00 PM (2 Qtrs. Boys JV, Girls Varsity, Boys Varsity) USD #387 Board of Education monthly meeting 7:00 PM AMHS Library. Tuesday- AMES 21st Century Grant Activities 3:20PM - 4:20 PM HS Basketball at Yates Center 6:00 PM (No JV) Girls Varsity followed by Boys Varsity Wednesday- FCCLA Star Events/Elections at Neodesha 8:45 AM MS/HS 21st Century Grant Activities 3:20 - 4:20 PM Thursday- AMES 21st Century Grant Activities 3:20 - 4:20 PM MS Virtual Quiz Bowl 4:00 PM Friday- HS Basketball at home vs Jayhawk Linn 5:00 Boys JV followed by Girls Varsity , then Parents Night, followed by Boys Varsity, Jet Set Performance at halftime of boys varsity game. Saturday- Three Rivers League Forensics at Altoona-Midway 8:00 AM Volunteers needed!!! Please call 620-537-7711 to volunteer.


Please let Ms. Parra or a Middle School cheerleader know if you would like to order Krispy Kreme donuts! Orders are due by February 10. Thank you! 🍩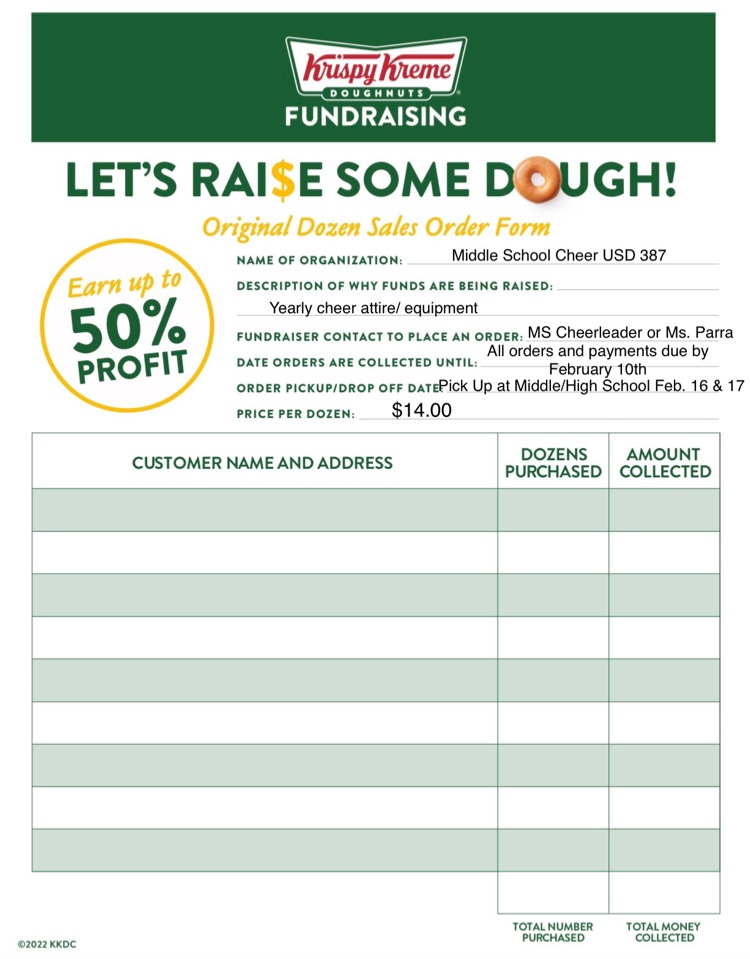 Reminder: tonight is Homecoming! Games begin at 5:00 with coronation between the girls and boys varsity games. Homecoming dance to follow!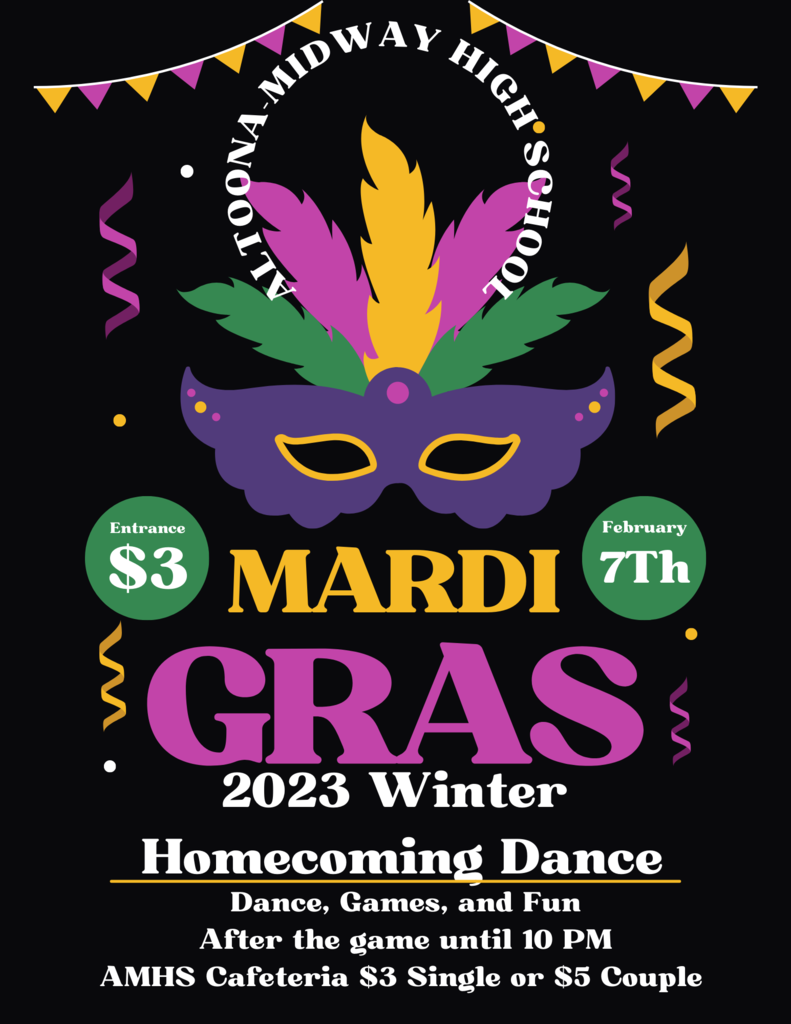 Valentine's day is almost here! Get your Crush/Candy Bouquet ordered today! Orders may be placed by emailing
ccaylor@usd387.org
& payment will be accepted at the high school office. (Will be handed out February 14th during MTSS.)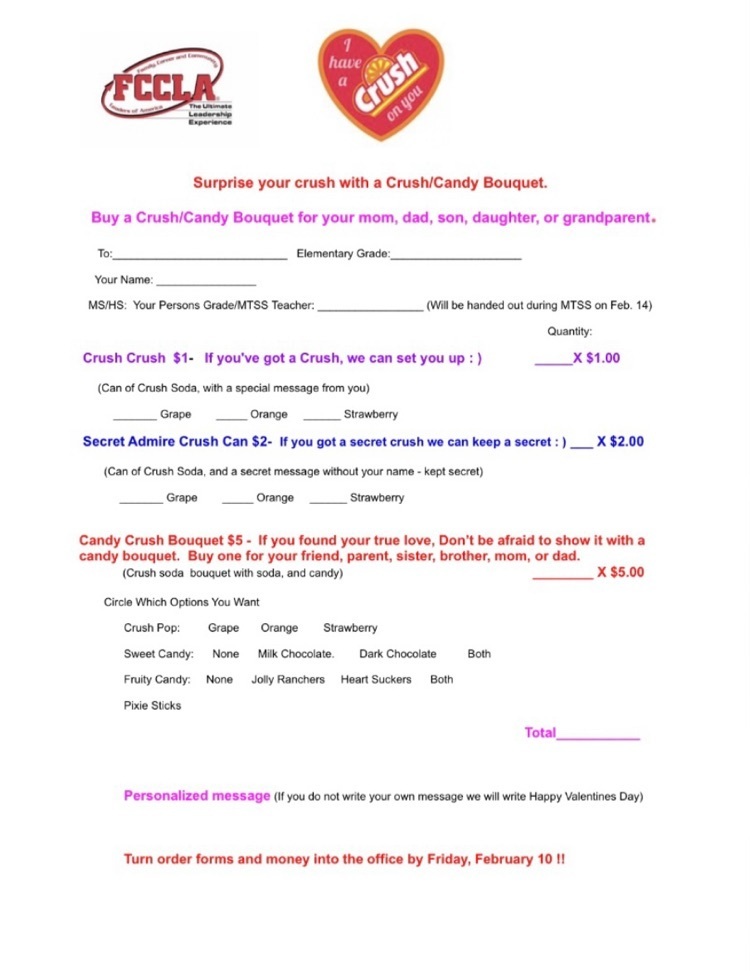 AMHS is excited to be hosting the Three Rivers League forensics tournament again this year, but we need your help! Volunteer to be a judge on Saturday, February 18th. See flyer for details.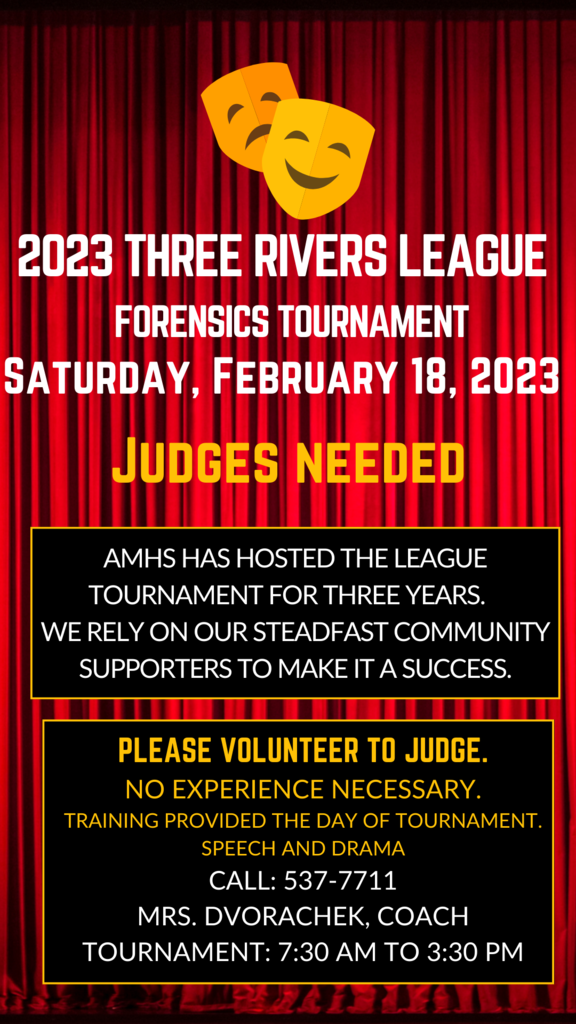 Join us in the fun as we celebrate Homecoming with Spirit Week dress up days!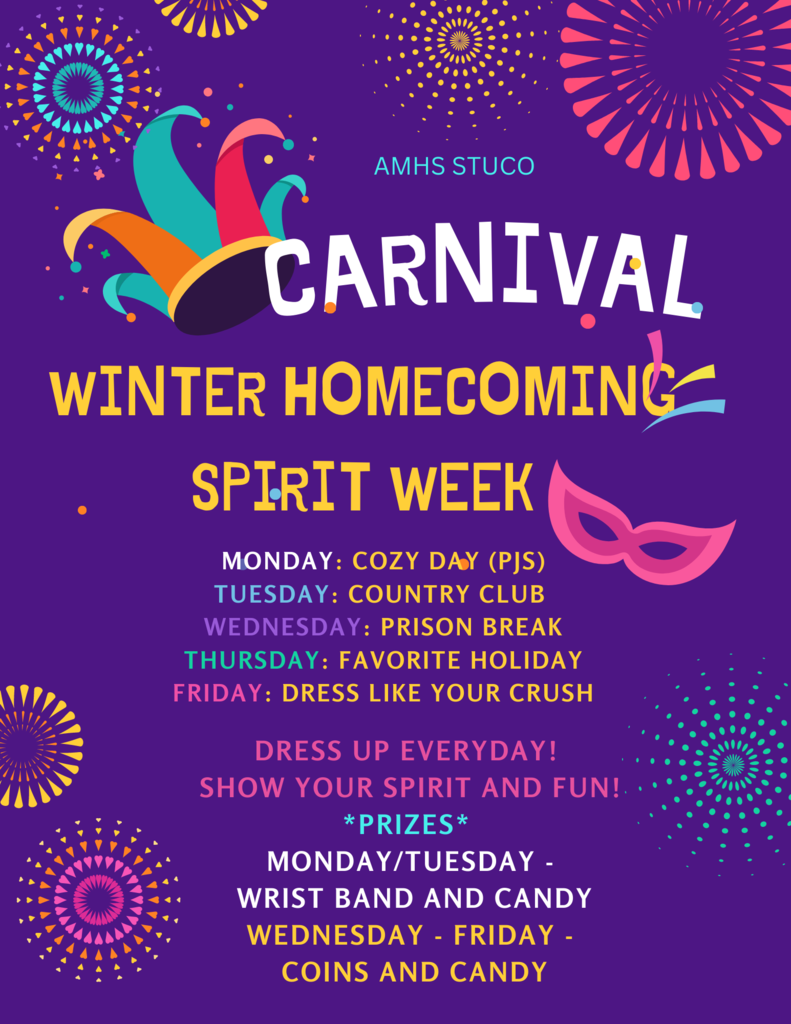 All high school students are invited to celebrate Homecoming at the Mardi Gras Masquerade following the Homecoming game!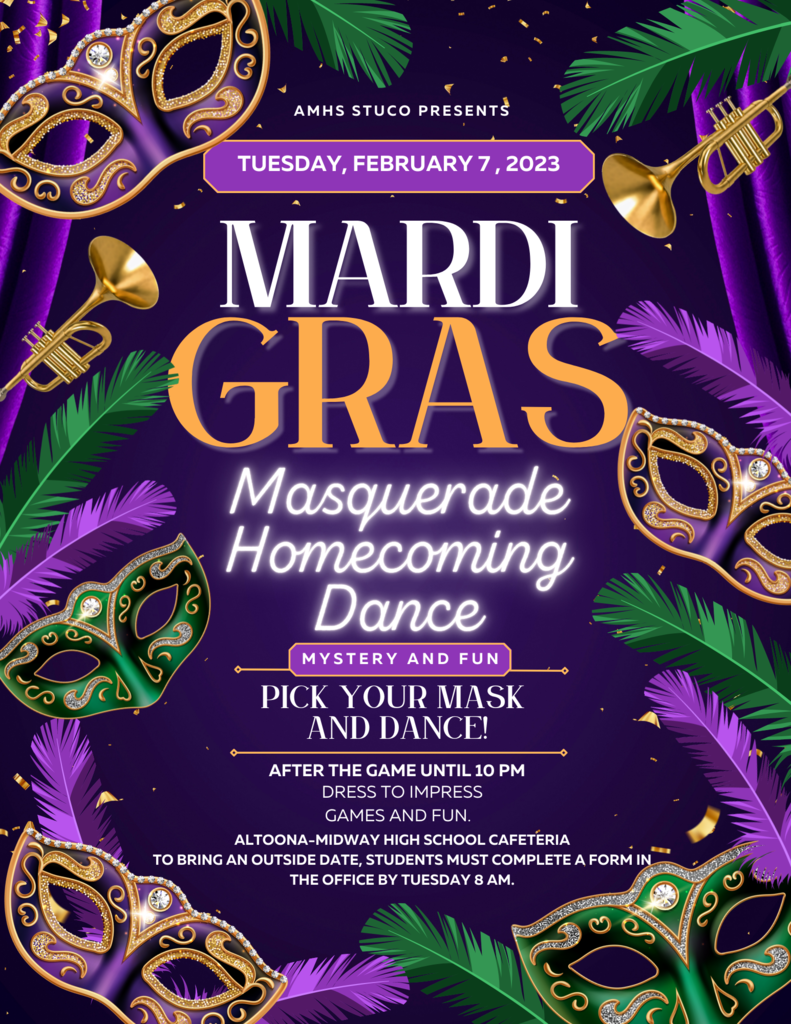 Homecoming is just around the corner! Join us @ Home on Tuesday, February 7th as we take on Southern Coffey County! The Altoona-Midway 2023 Winter Homecoming King and Queen Candidates are: Kyra O'Connor and Brandon Johnson, Karissa Cook and Harley Lopeman, Julia Hall and Blaine Collins, Kaylene Dorsey and Caden Crawford, & Ava Hufford and Andy Tiger.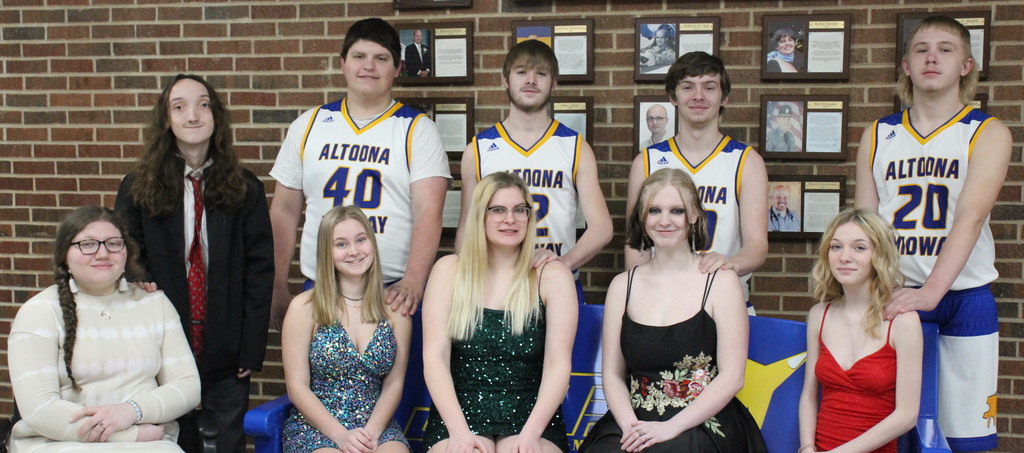 We are wishing good luck to our middle school basketball teams as they travel to Altamont tomorrow to finish out their season with the MBL Tournament! Good luck Jets!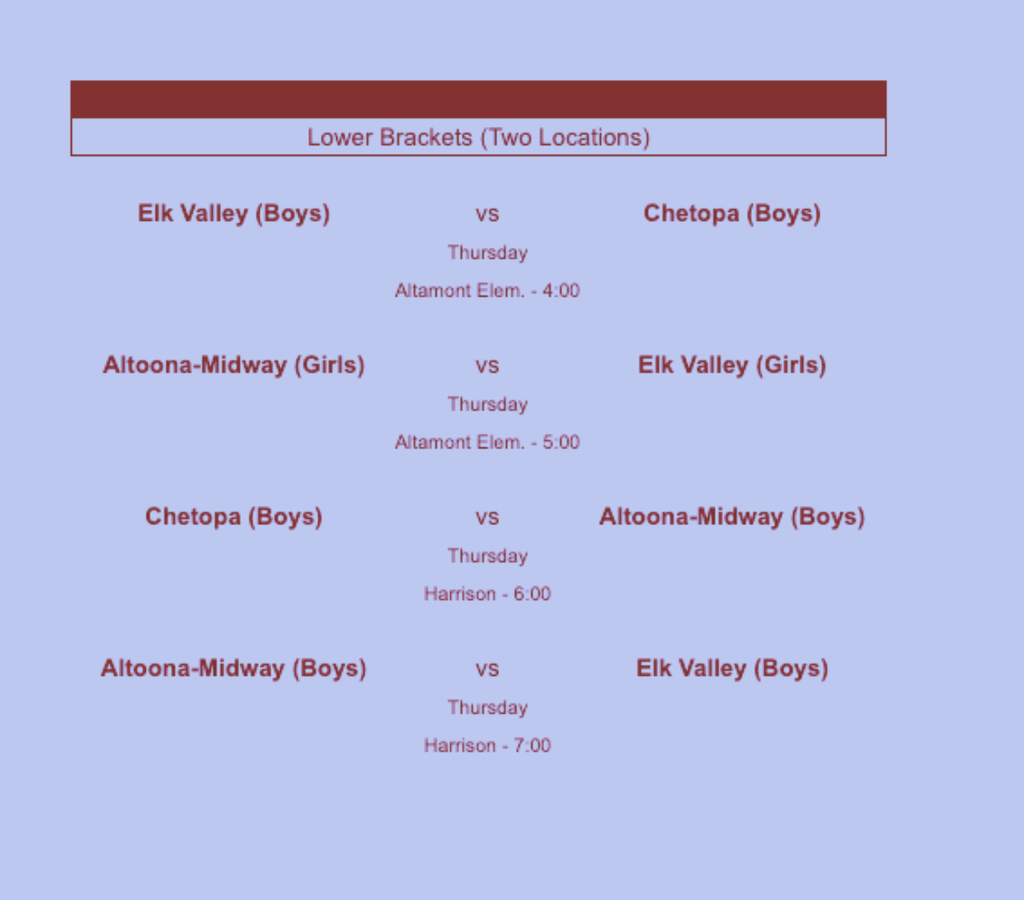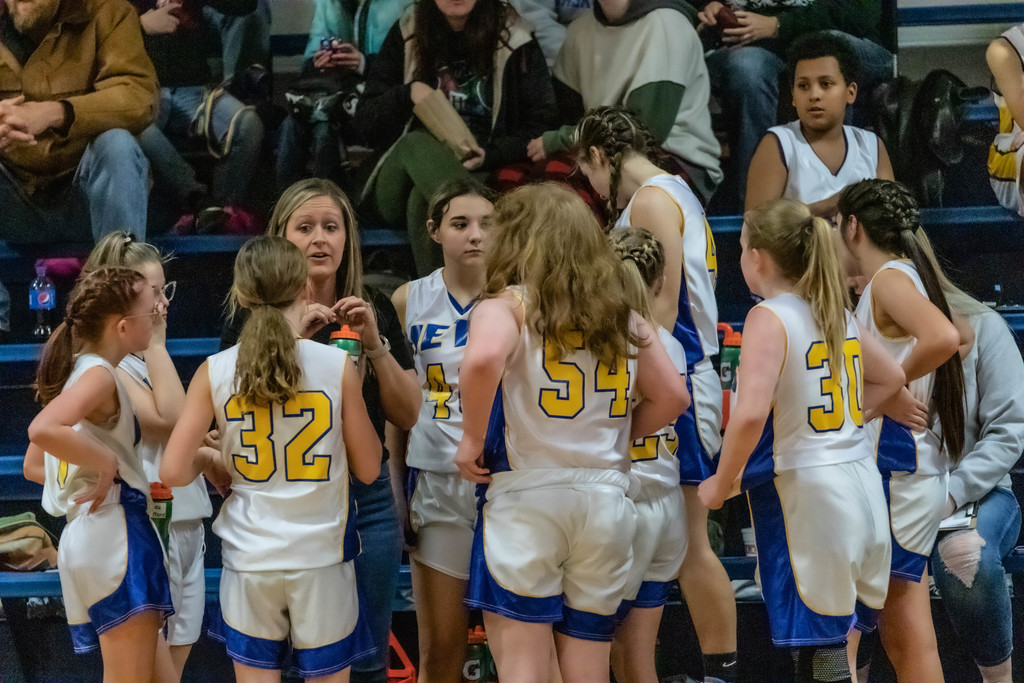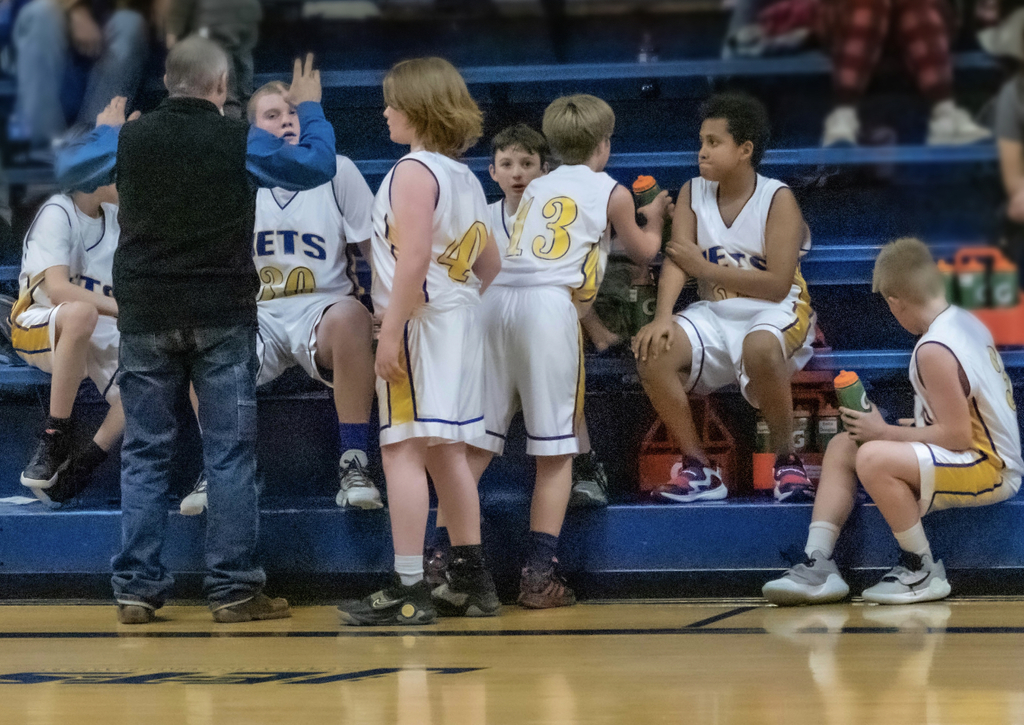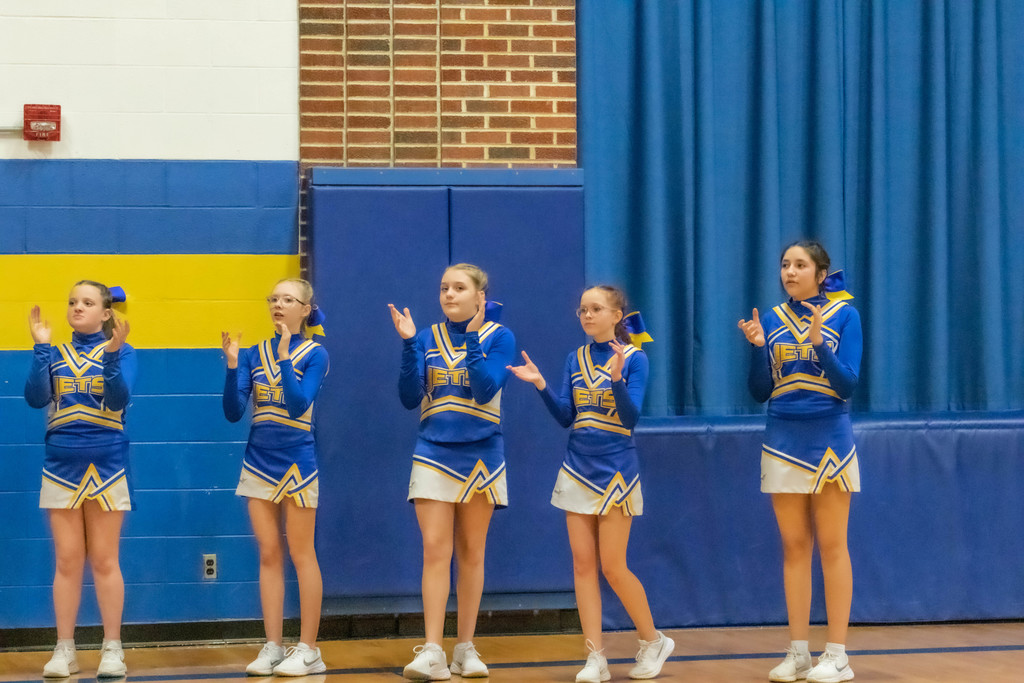 AMMS MBL Tournament Schedule Thursday, February 2, 2023 Altamont, Kansas 5:00 PM AMMS Girls vs. Elk Valley (Altamont Elementary) 6:00 PM AMMS Boys vs. Chetopa (Harrison HS Gym) 6:00 PM AMMS Girls vs. Chetopa (Altamont Elementary) 8:00 PM AMMS Boys vs. Elk Valley (Harrison HS Gym)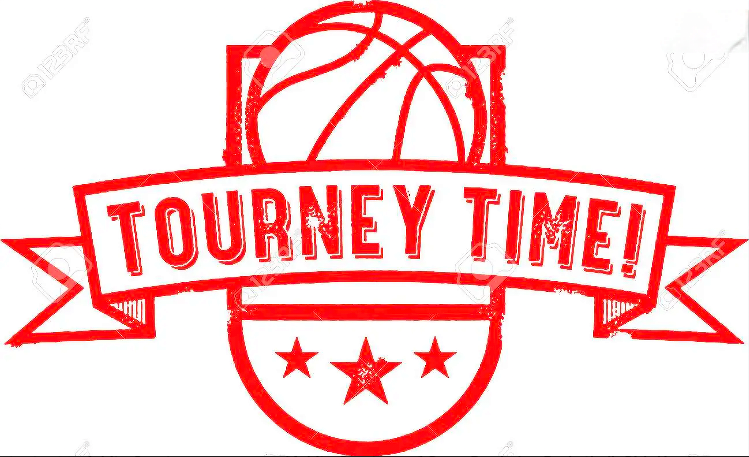 Congratulations to our middle school basketball teams, who both ended up with victories last night, and a special thanks to our middle school cheerleaders for cheering our teams on! #itsagreatdaytobeajet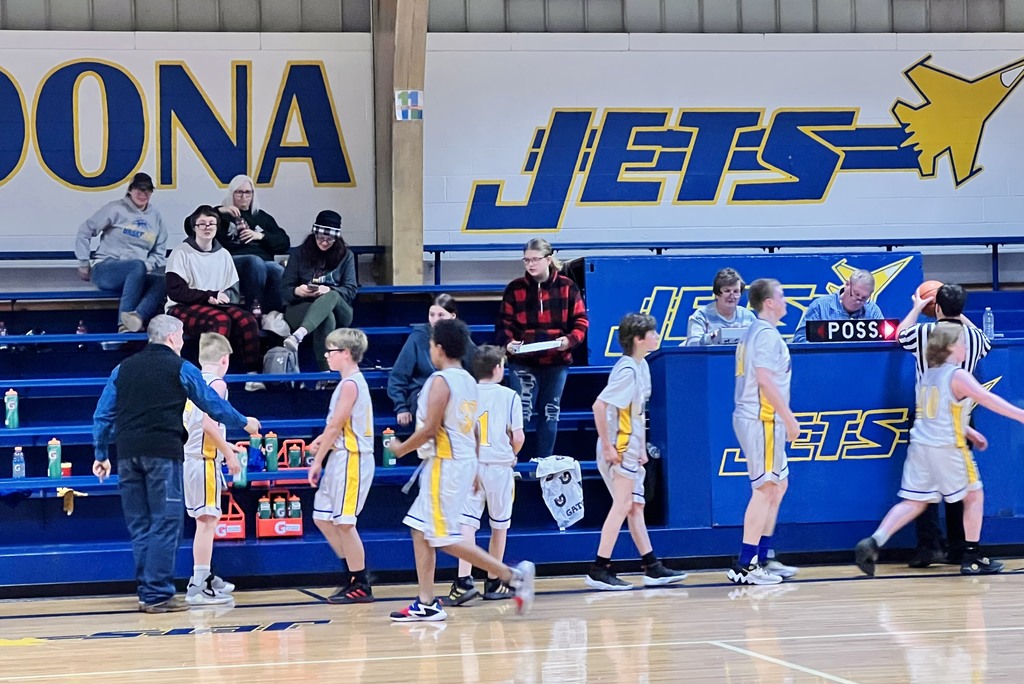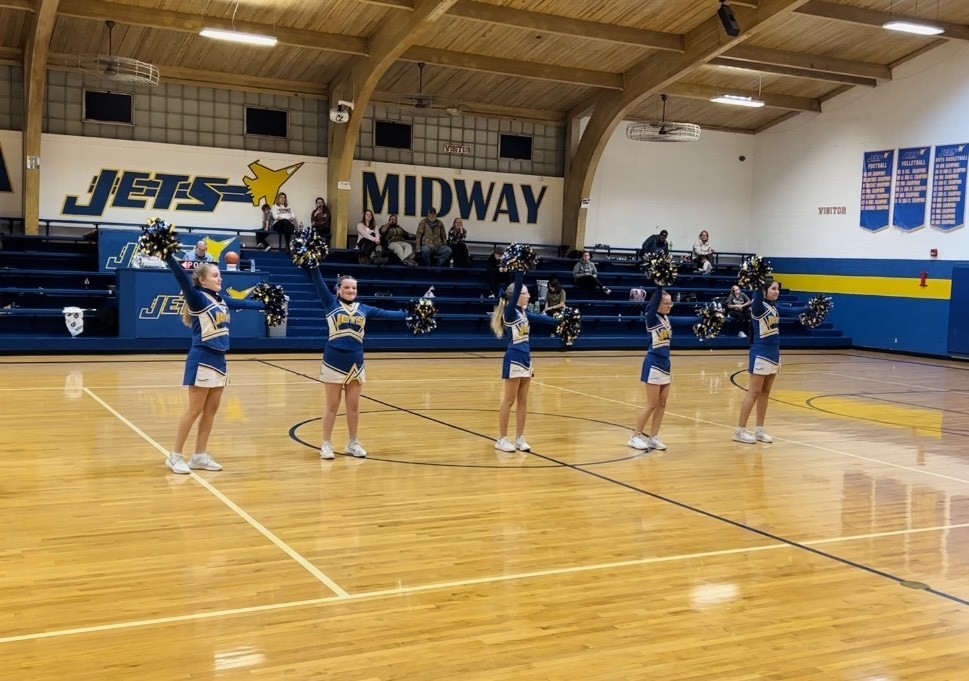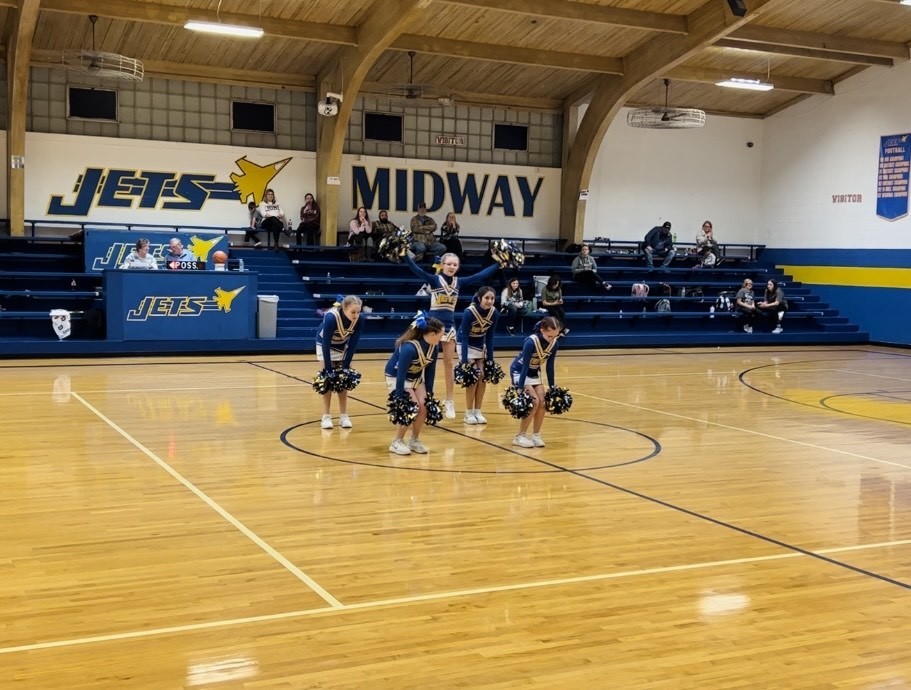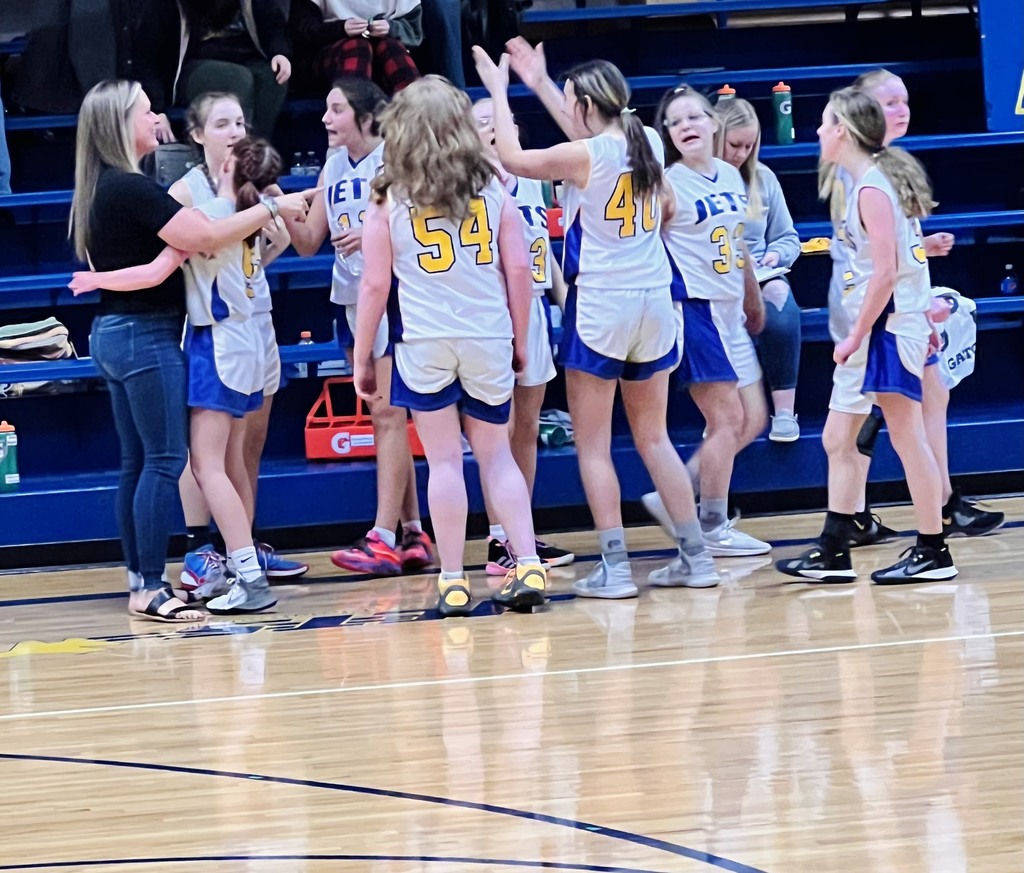 Tomorrow is RED MONDAY. Wear your Chiefs Gear!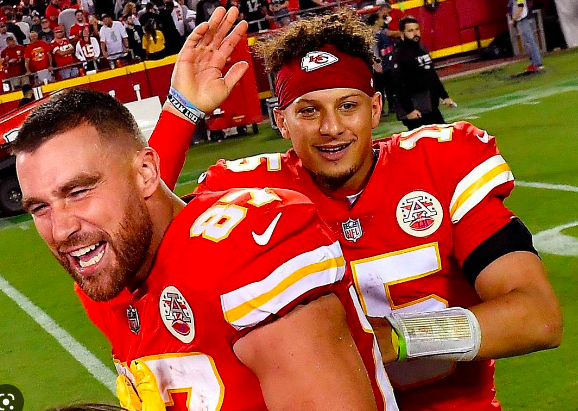 One of the greatest barriers schools currently face is recruiting and retaining teaching staff. School districts are increasingly looking at four day school weeks to attract teachers. Altoona-Midway is considering this option for next school year. A folder containing several articles and research reports about four day schools is posted in the documents section of the district website. (Direct link below.) Within the next few days we will post a survey asking if you think we should consider adopting the four day school week. The USD 387 Board of Education will consider the results of that survey as well as a district staff survey when they discuss the possibility of a four day school week for next year. We appreciate your thoughtful consideration of the information presented, and look forward to your participation in the upcoming survey. Direct link here:
https://www.usd387.org/docu.../4-day-week-information/409972

Middle school basketball plays Edna @ Home tomorrow at 5:00! Go Jets!!!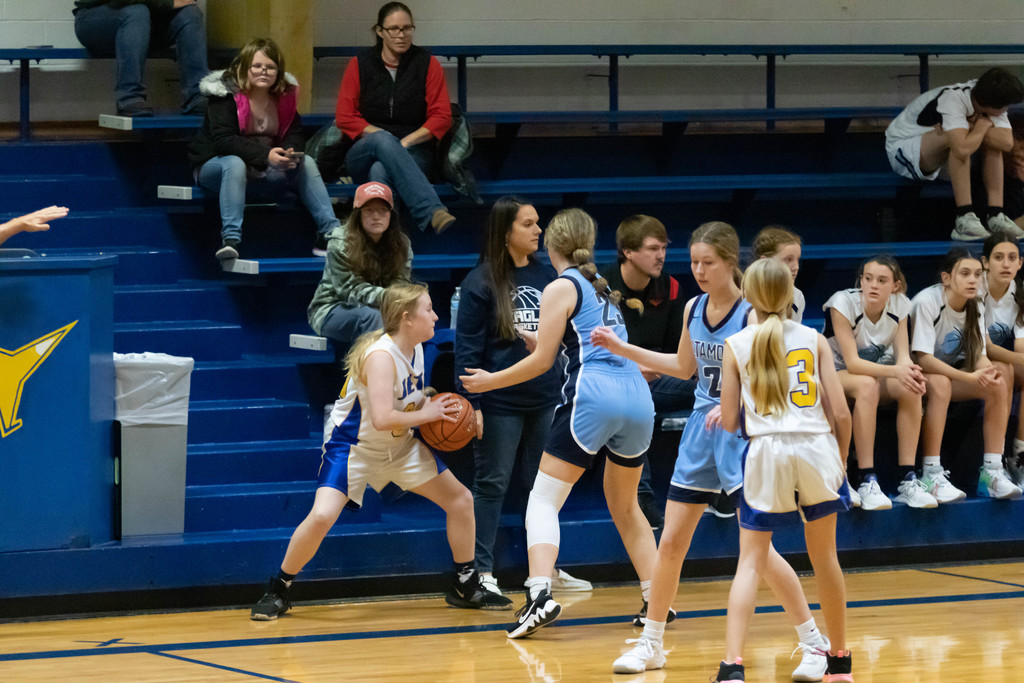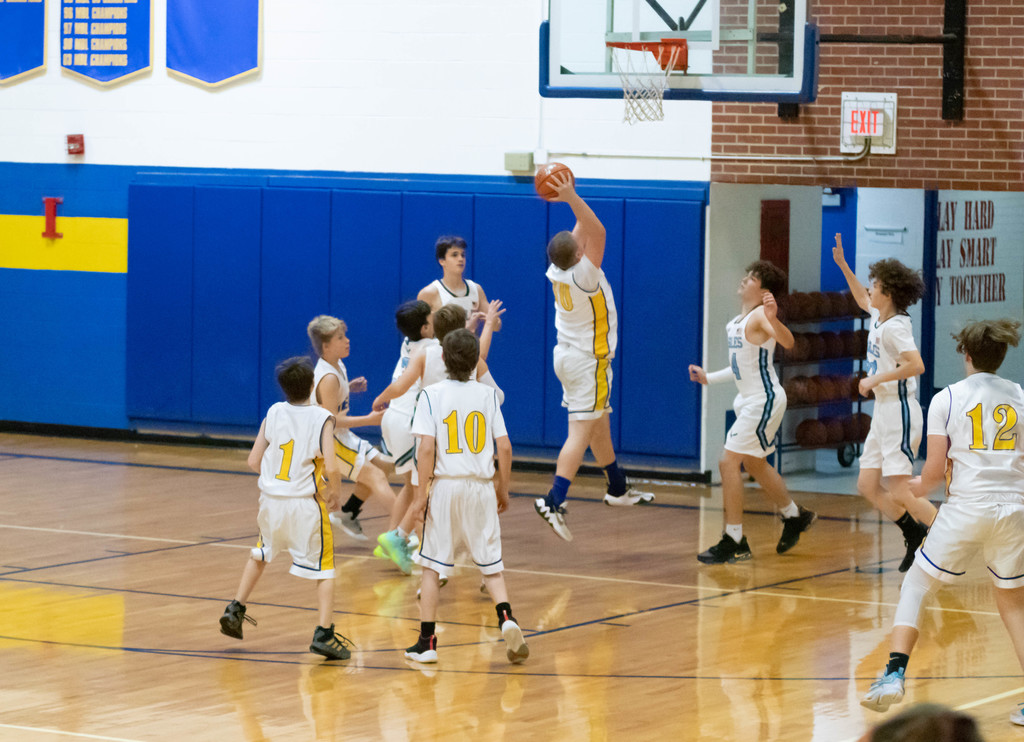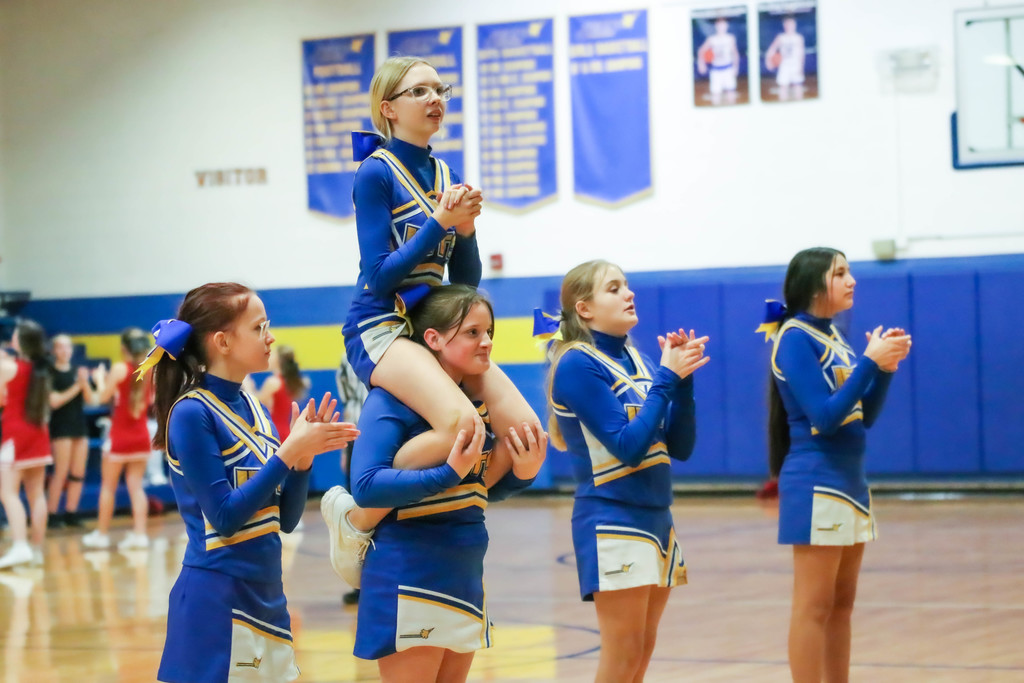 All after school activities are canceled for today. No Grant activities or practices.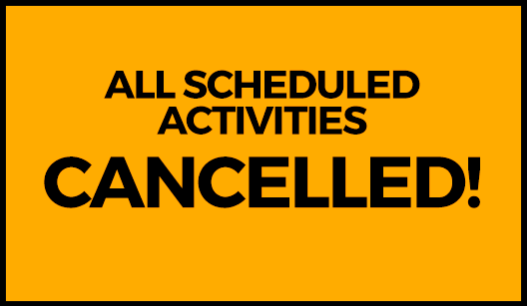 Notice: due to weather, tonight's high school basketball game has been cancelled.