Check out some photos of the action during the AMHS girls game on Friday against Marais Des Cygnes Valley! Way to go Jets!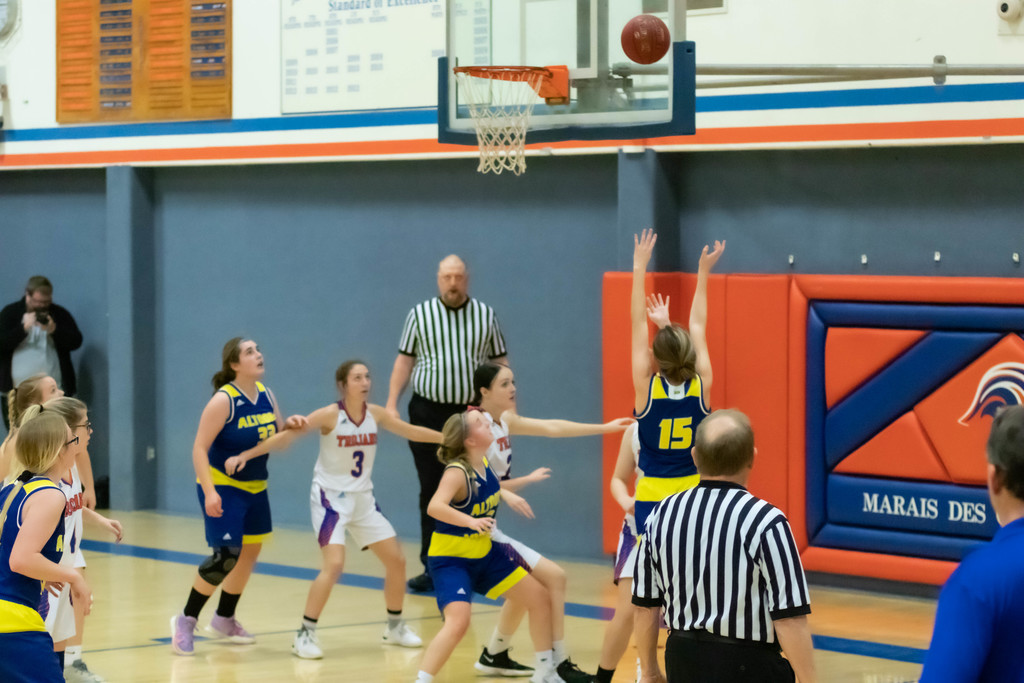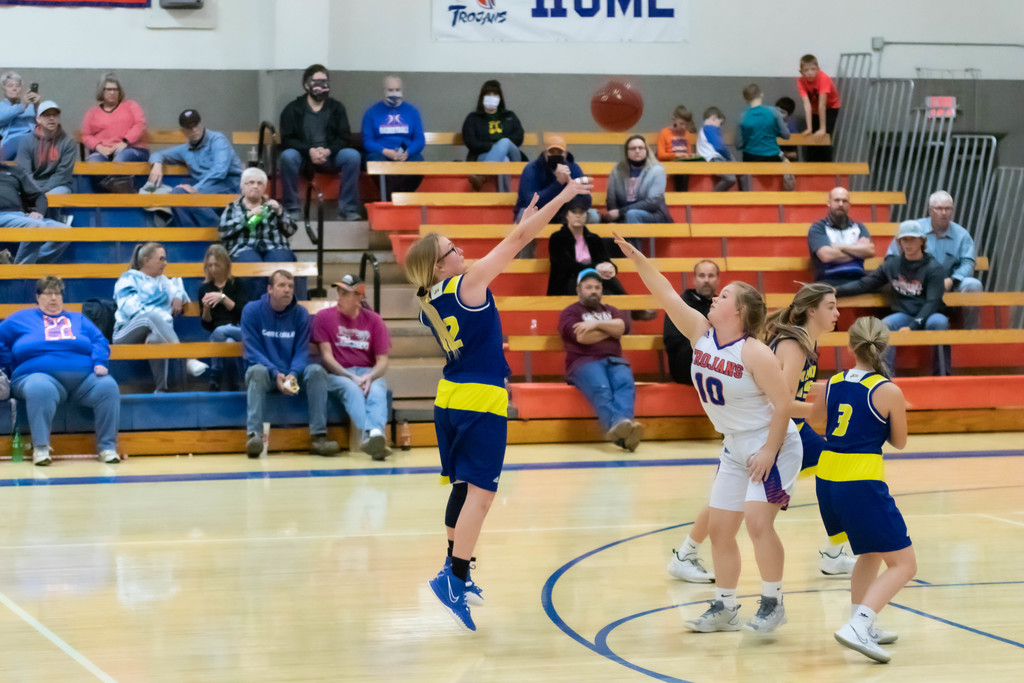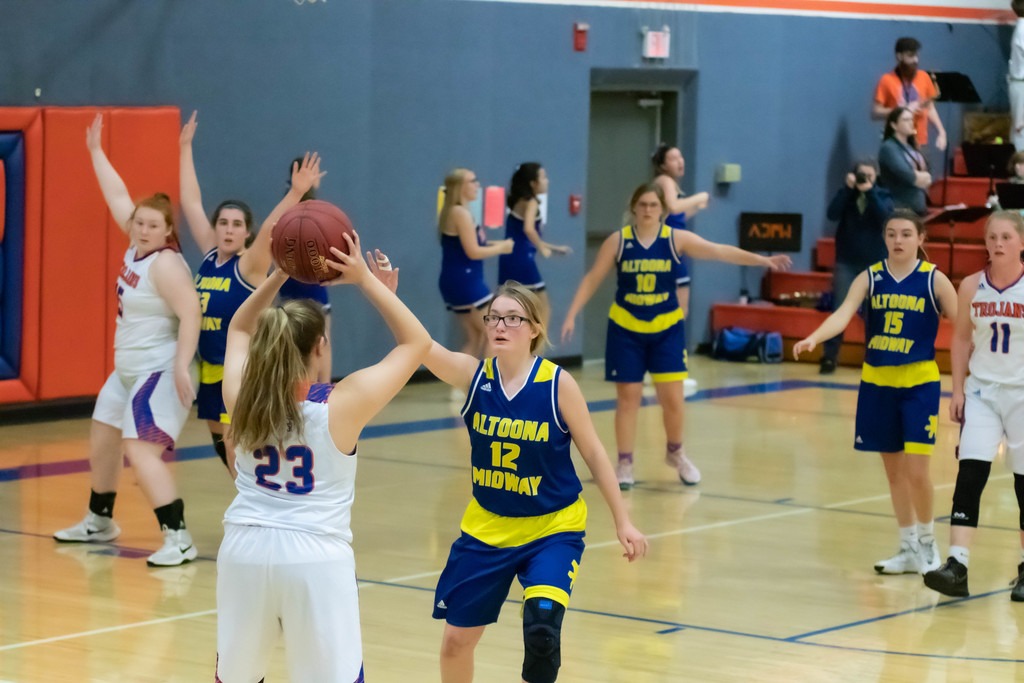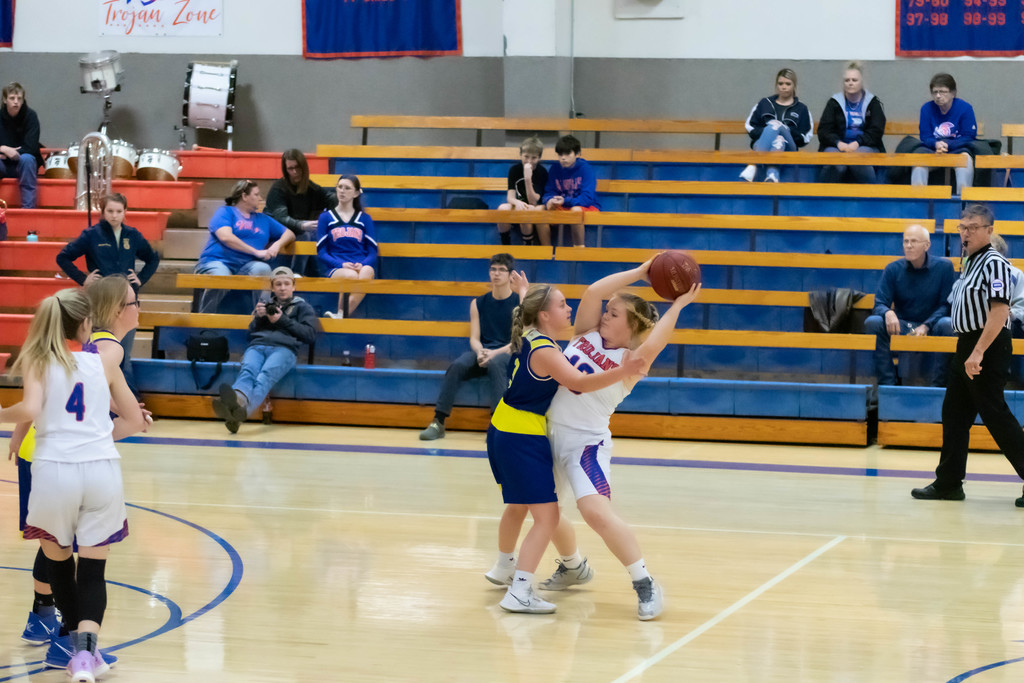 USD 387 Board of Education Agenda for 12/13/2021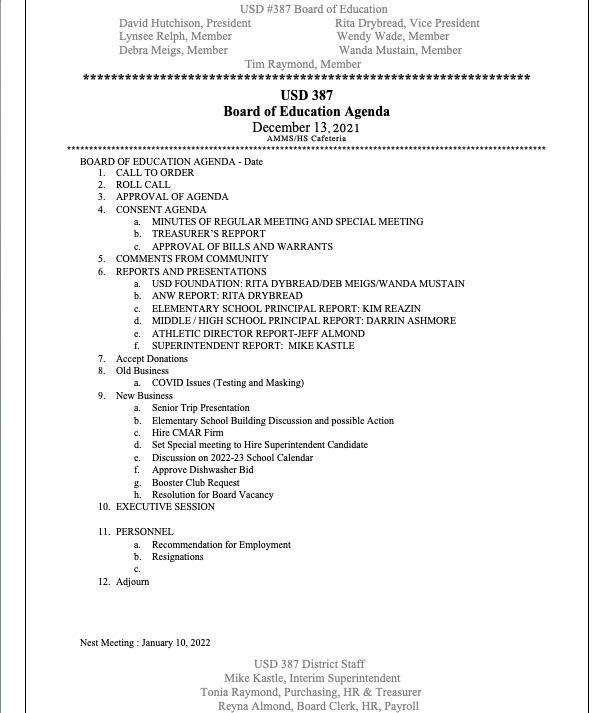 Events for the week of Dec. 13, 2021- Monday- AMMS Boys Basketball at home 5:00 PM (Boys only) USD 387 Board of Education Meeting 7:00 PM (MS/HS) Tuesday- AMHS Basketball at Flinthills 6:00 PM Wednesday- Friday No activities planned Holiday Break- December 18 - January 3. Students return Jan. 4, 2022.



The AMHS boys brought home a win last night in their tournament game against Peabody-Burns!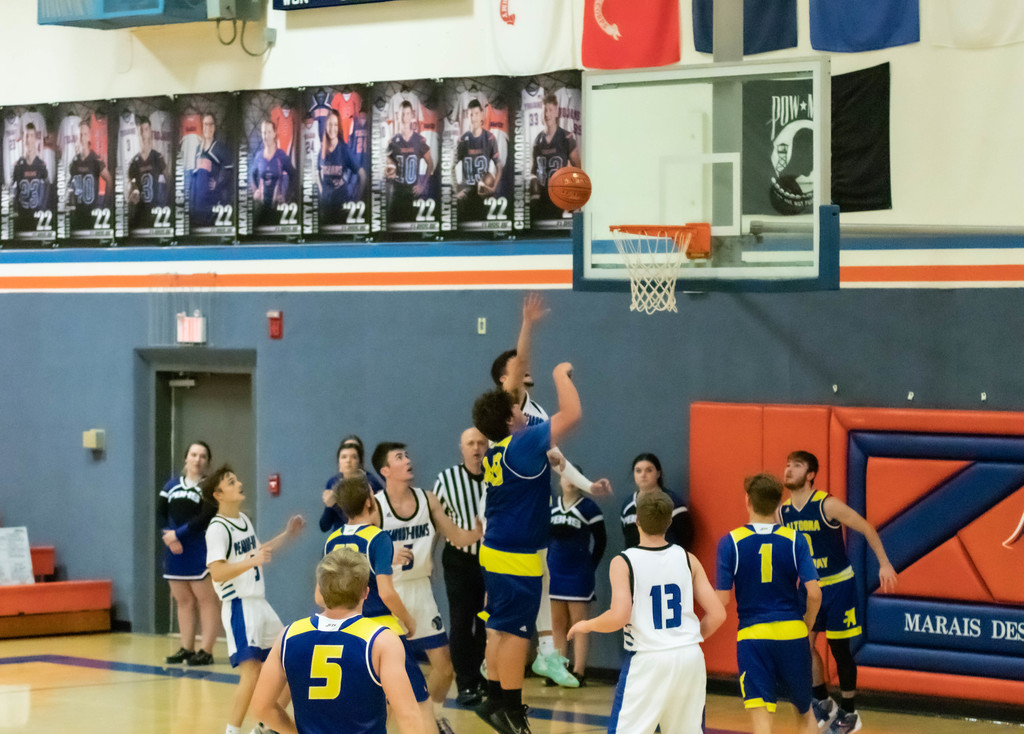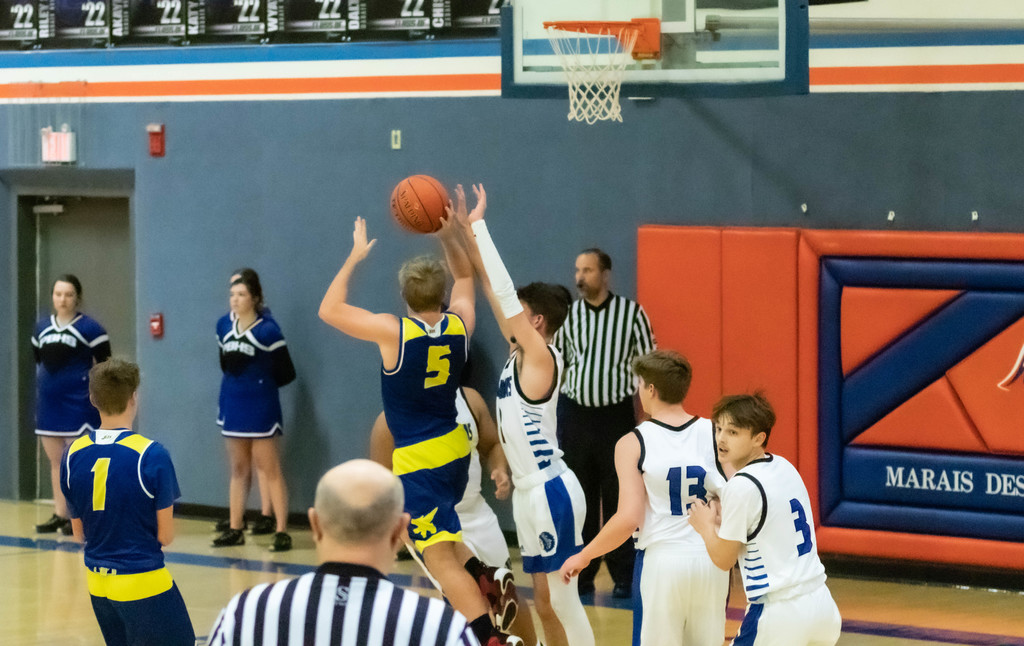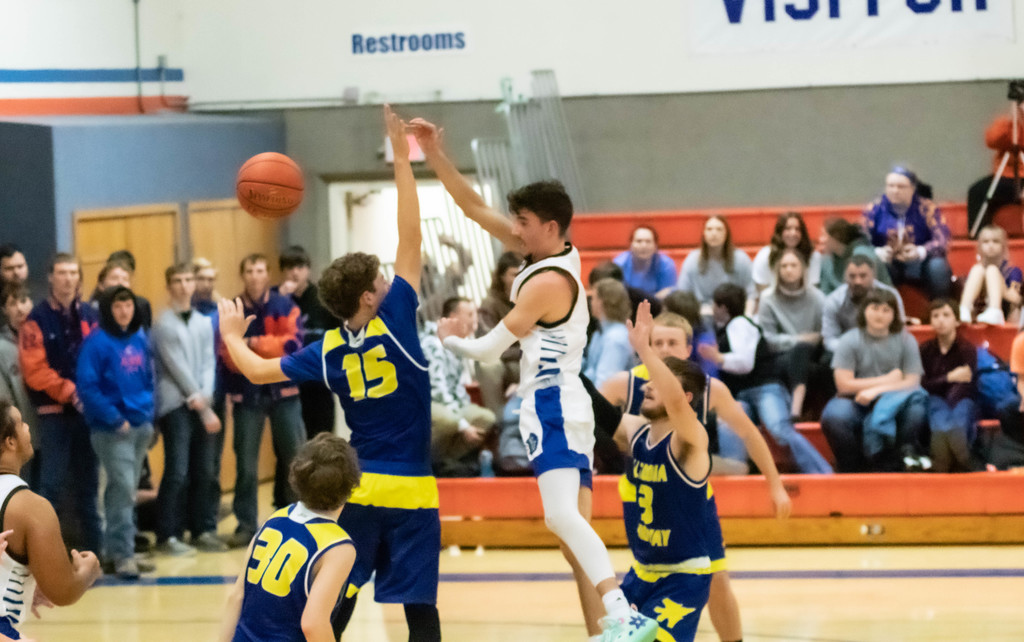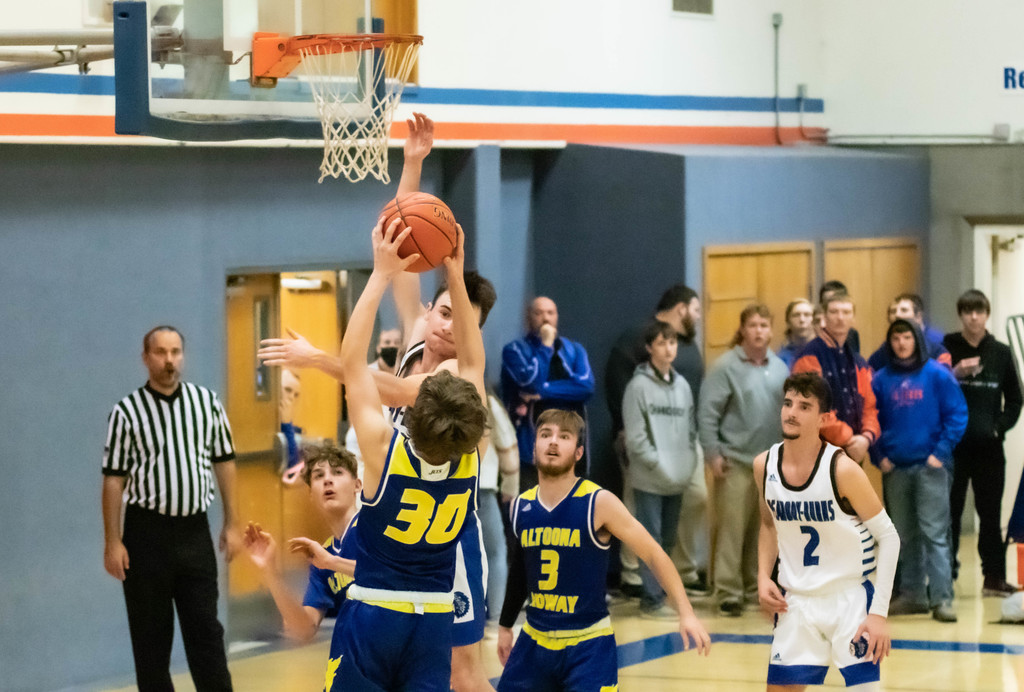 Congratulations to the AMHS girls basketball team on their win last night!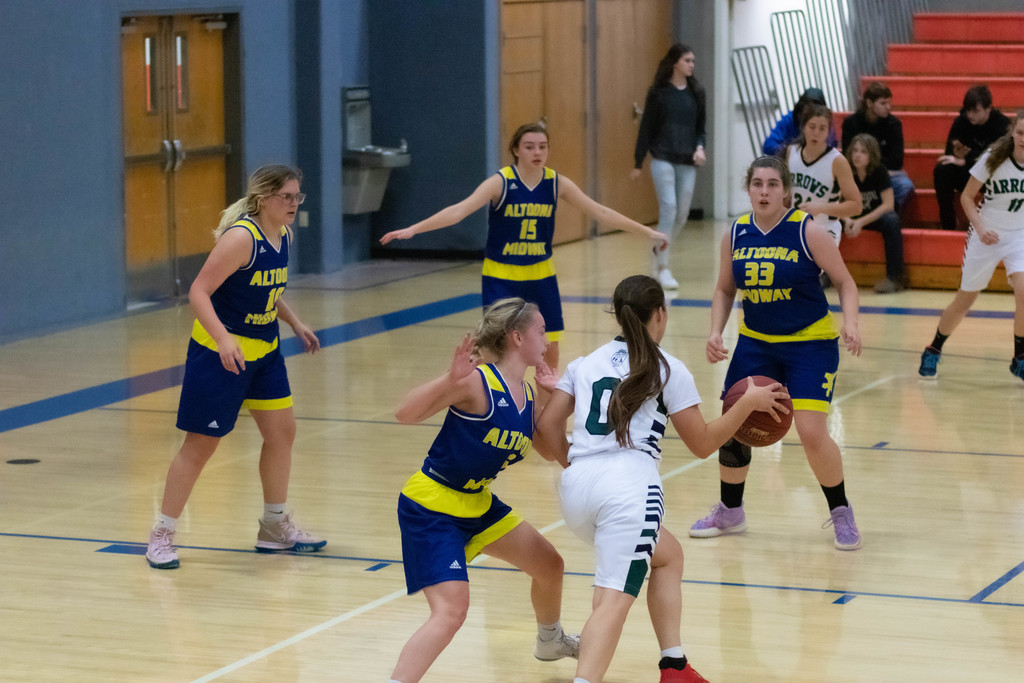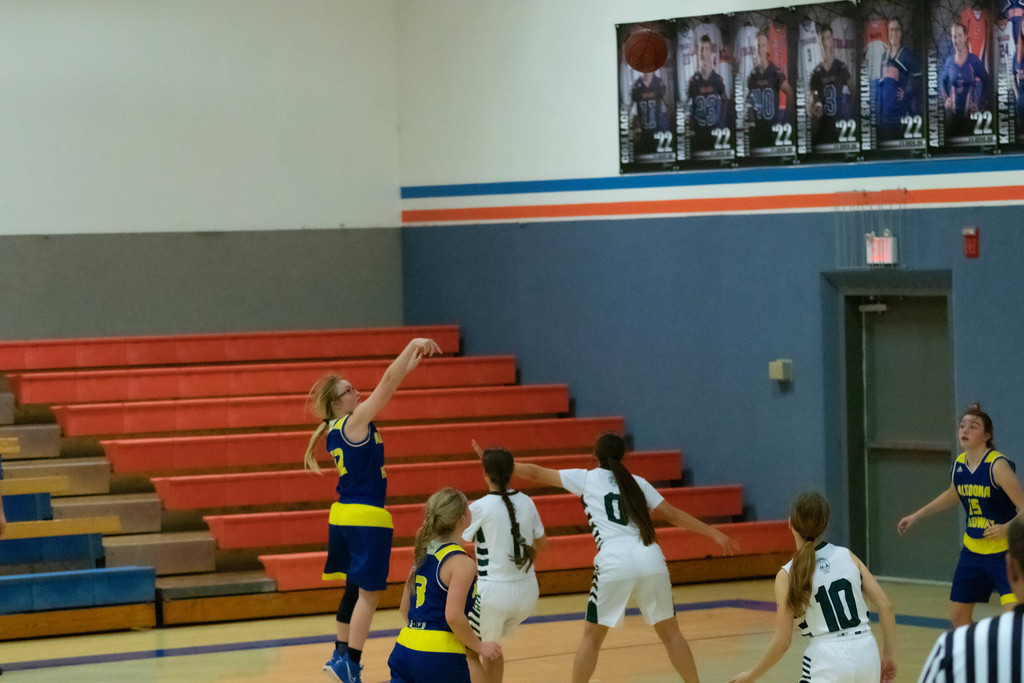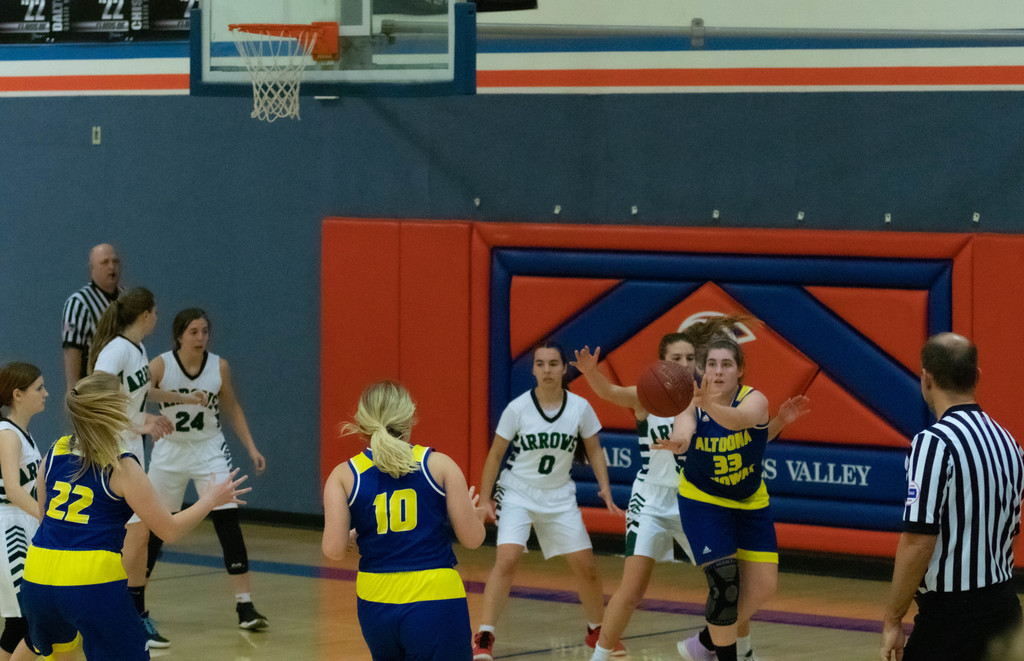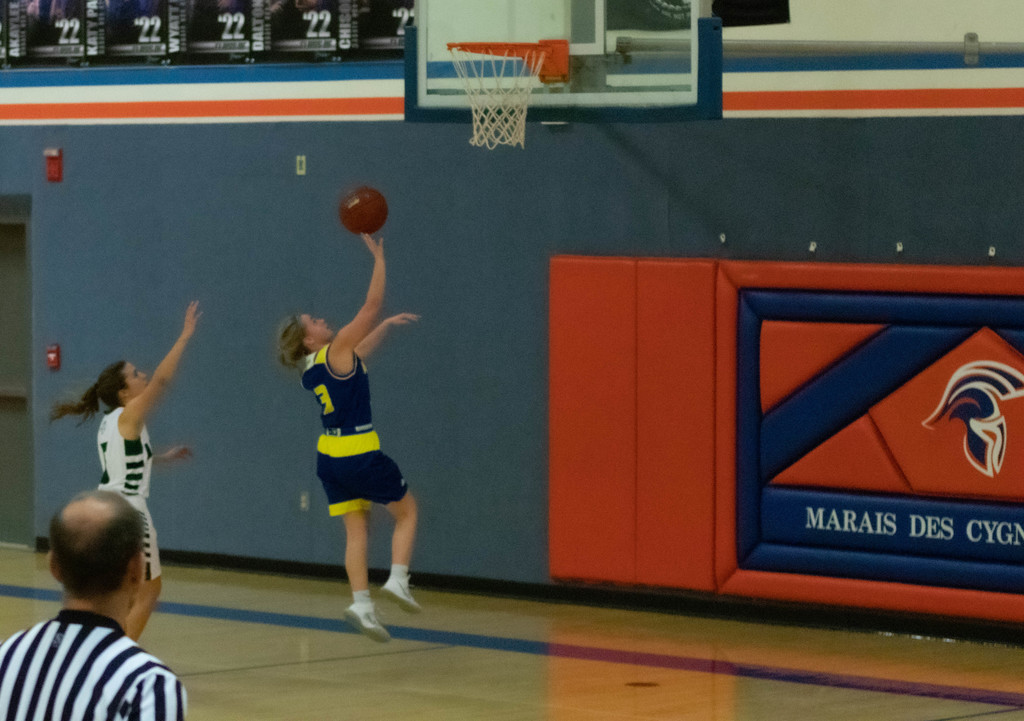 21st Century Grant after school piano lessons. This week is the last week of grant activities until after the holidays.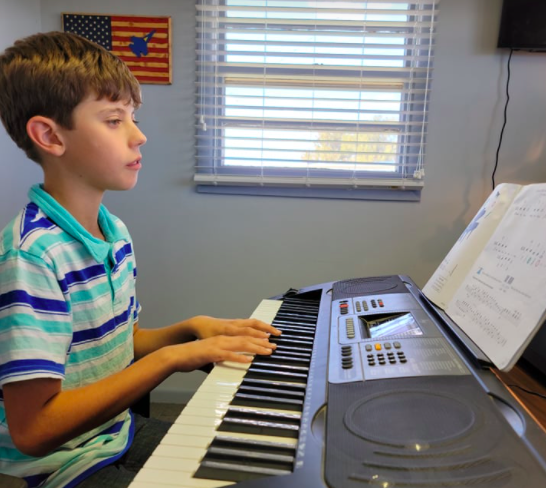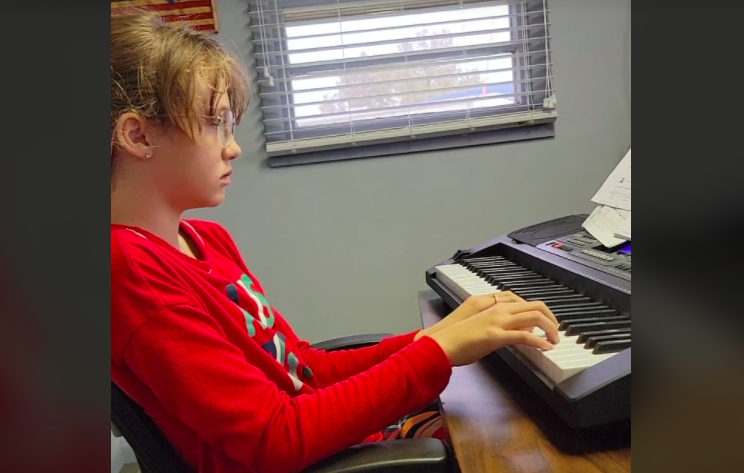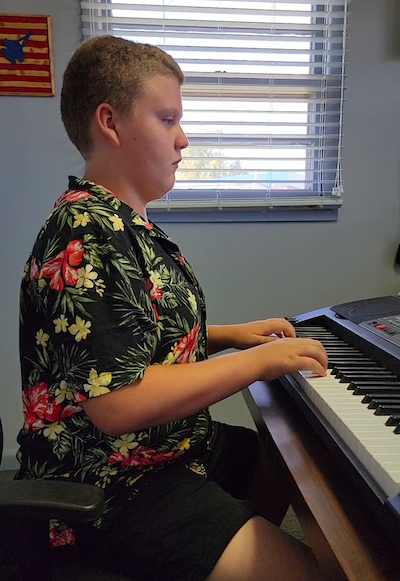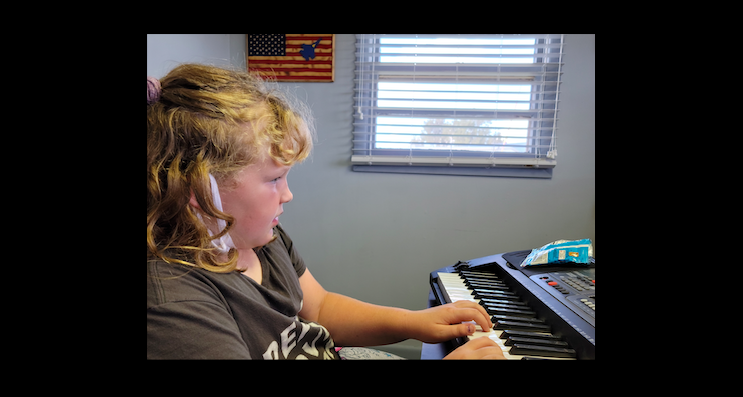 High school basketball took on Southern Coffey County on Monday night at a tournament hosted by Marais Des Cygnes Valley. They will play again tomorrow night. Go Jets!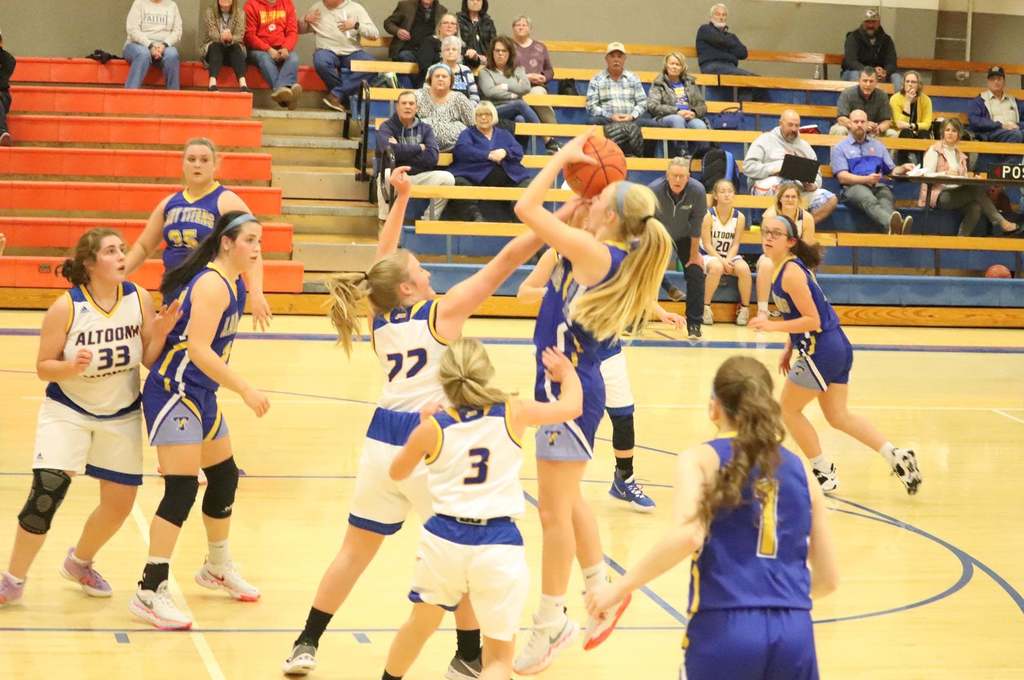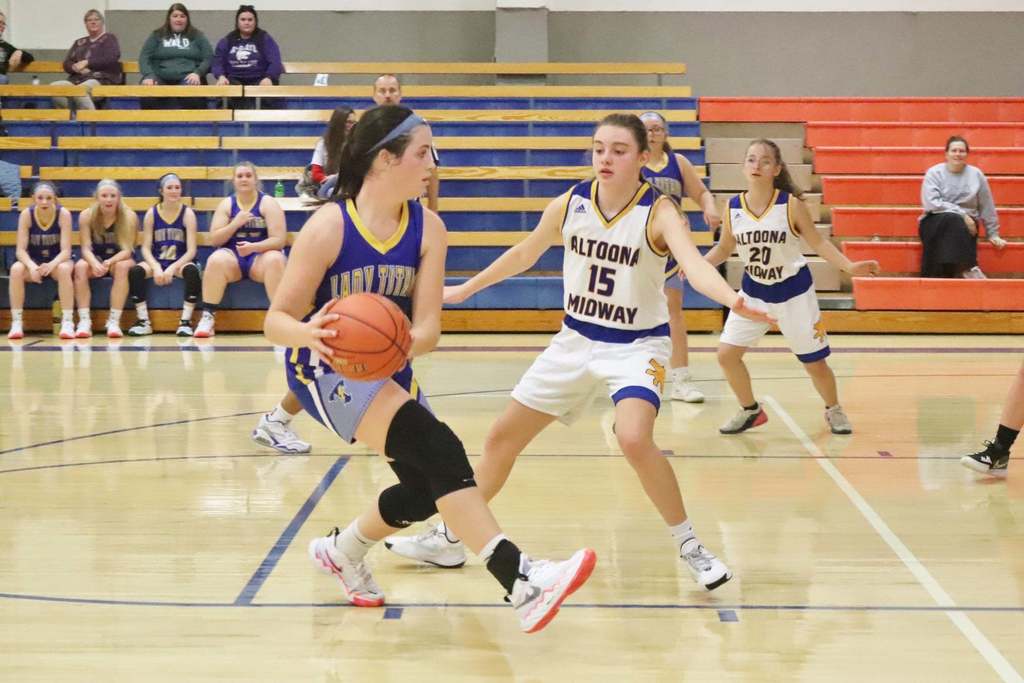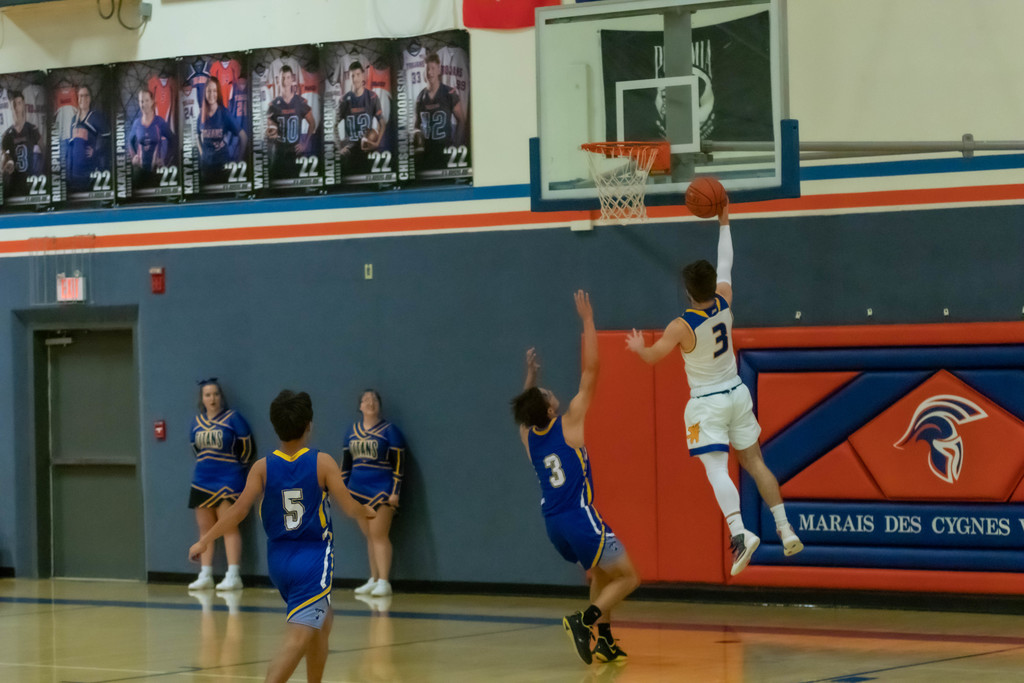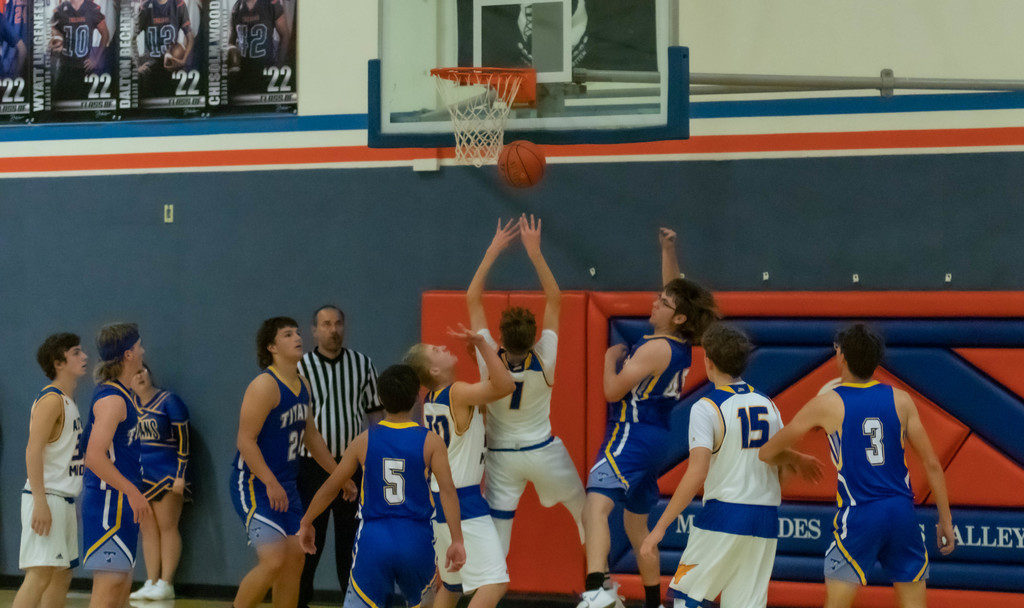 The AMHS cheerleaders invite you to participate in Christmas Spirit Week December 13-17! See flyer for details!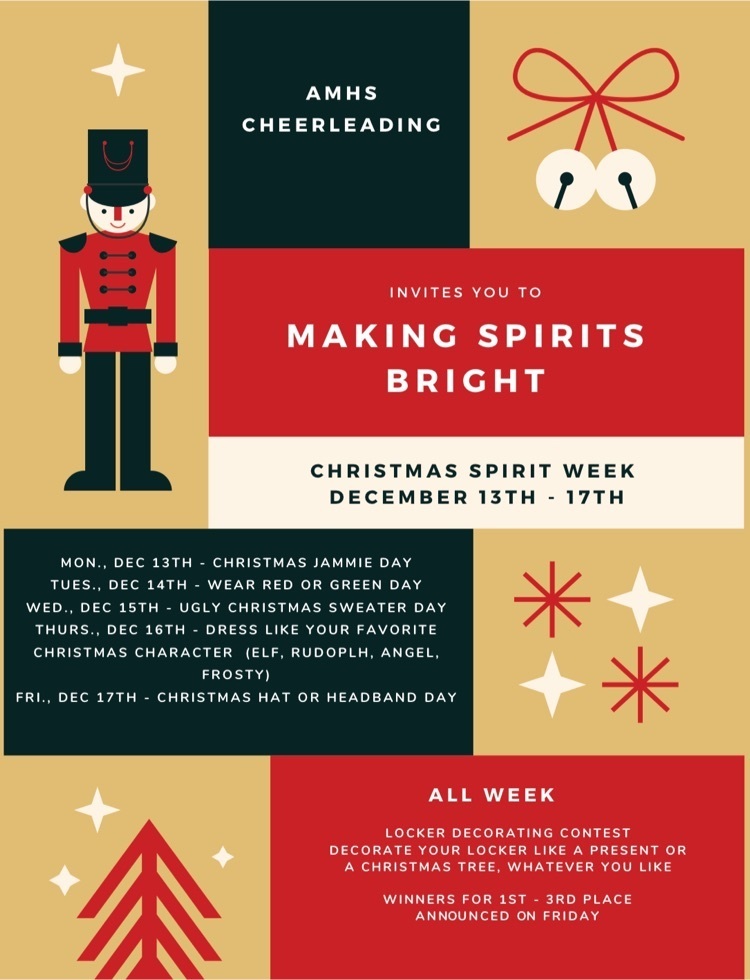 Our AMHS cheerleaders always do such a great job cheering on the team!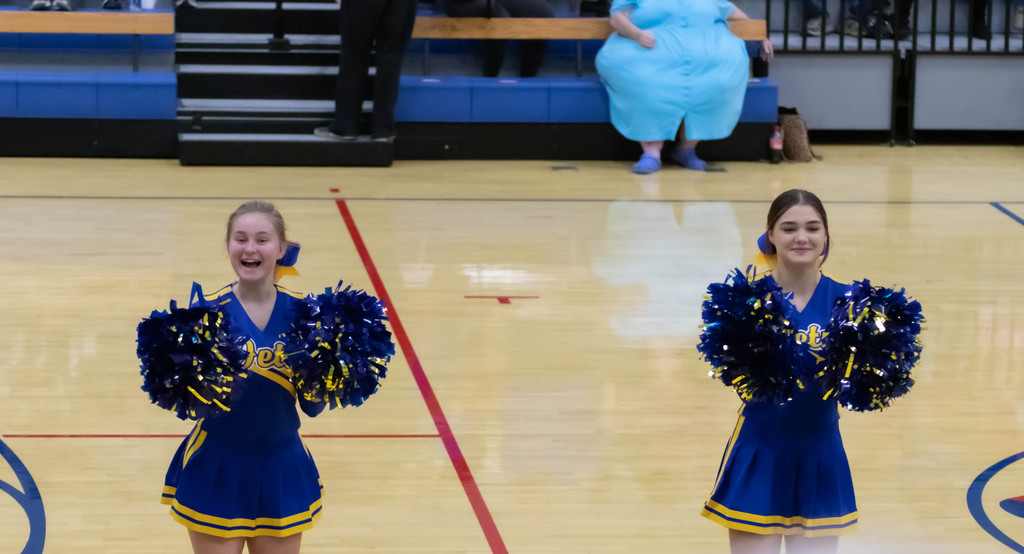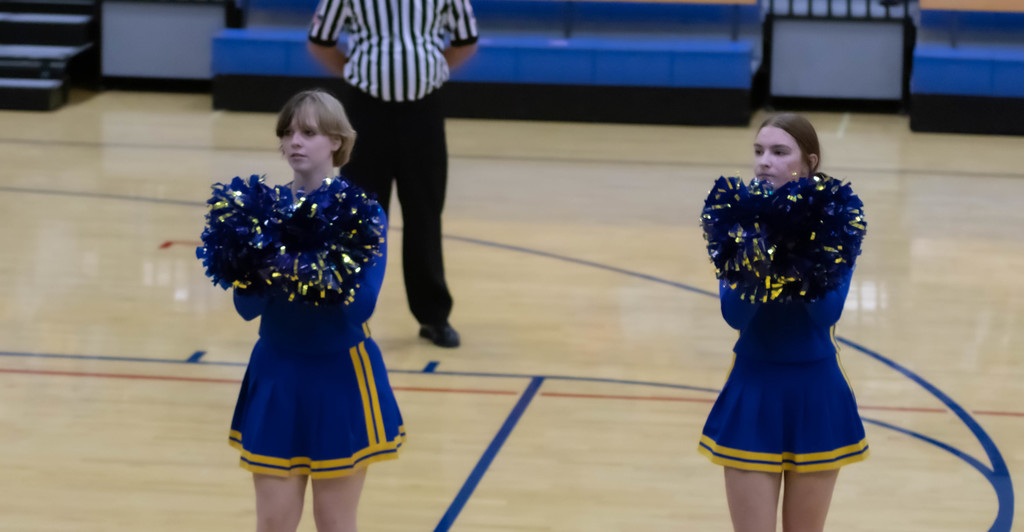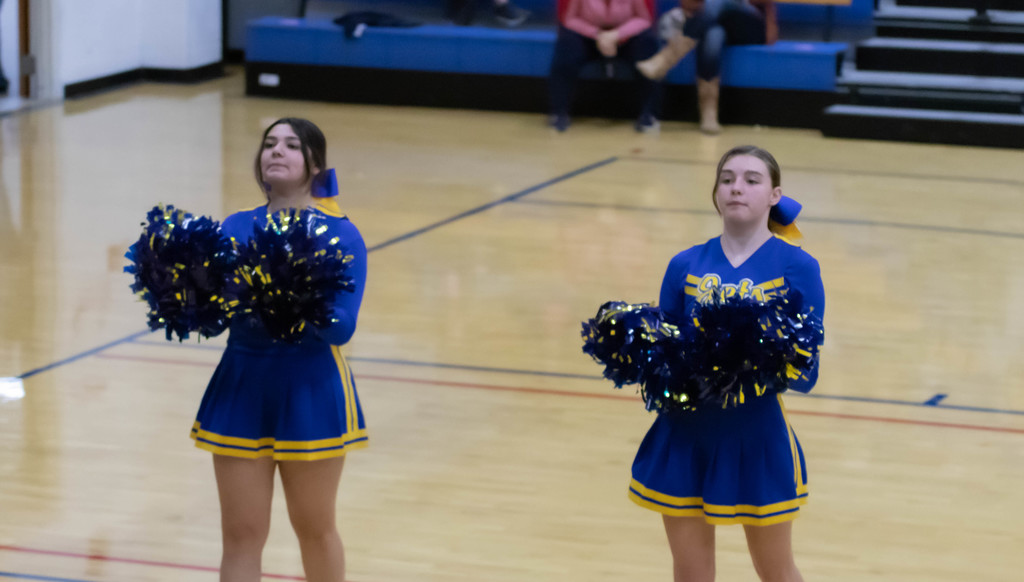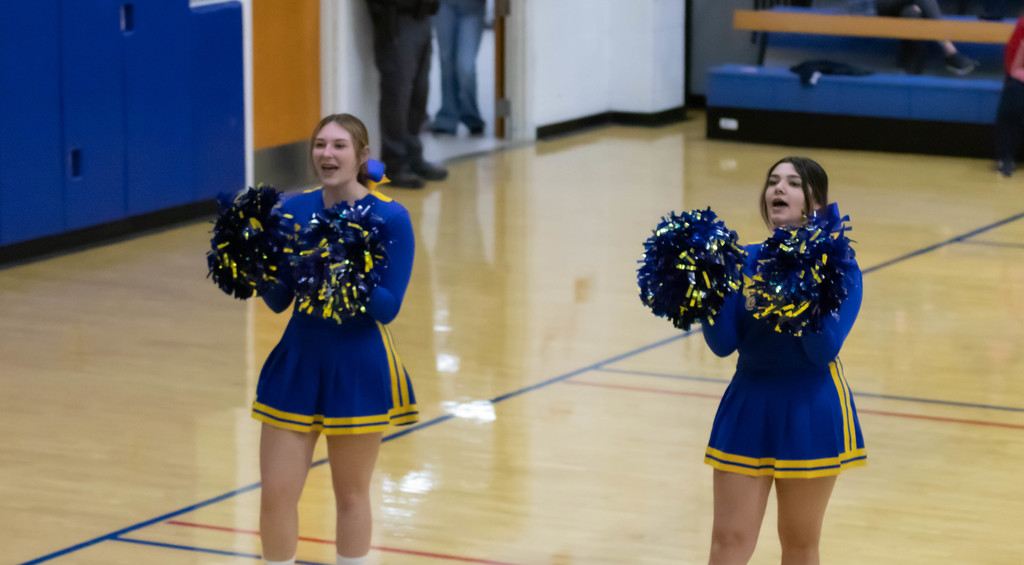 The AMHS boys took on Hartford on December 3rd. They were able to put 37 points on the board, but Hartford took the win. Way to go boys!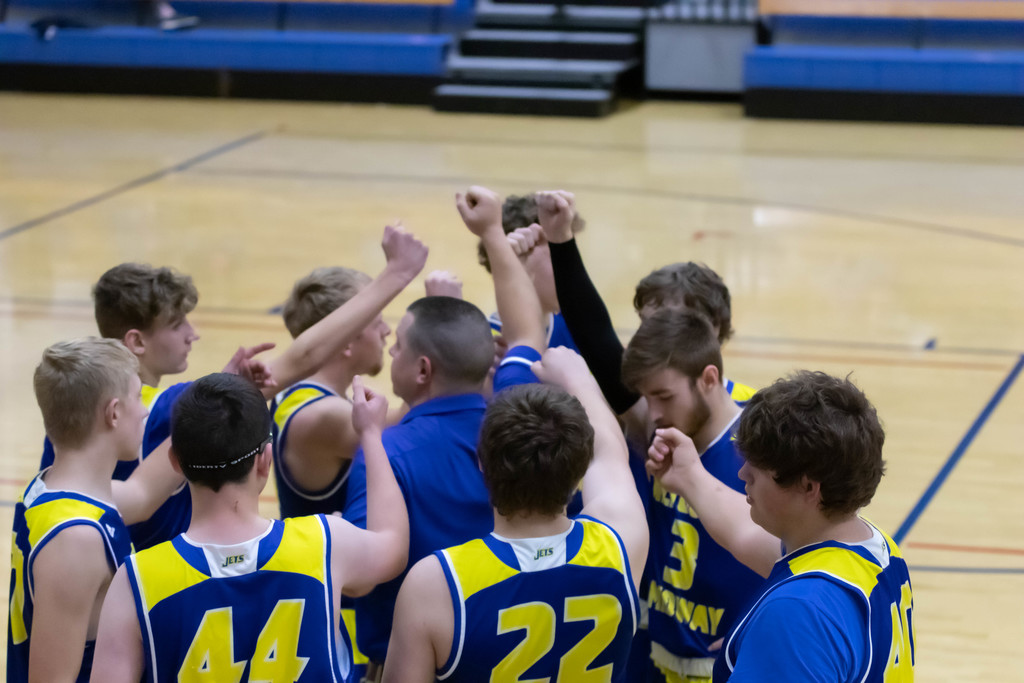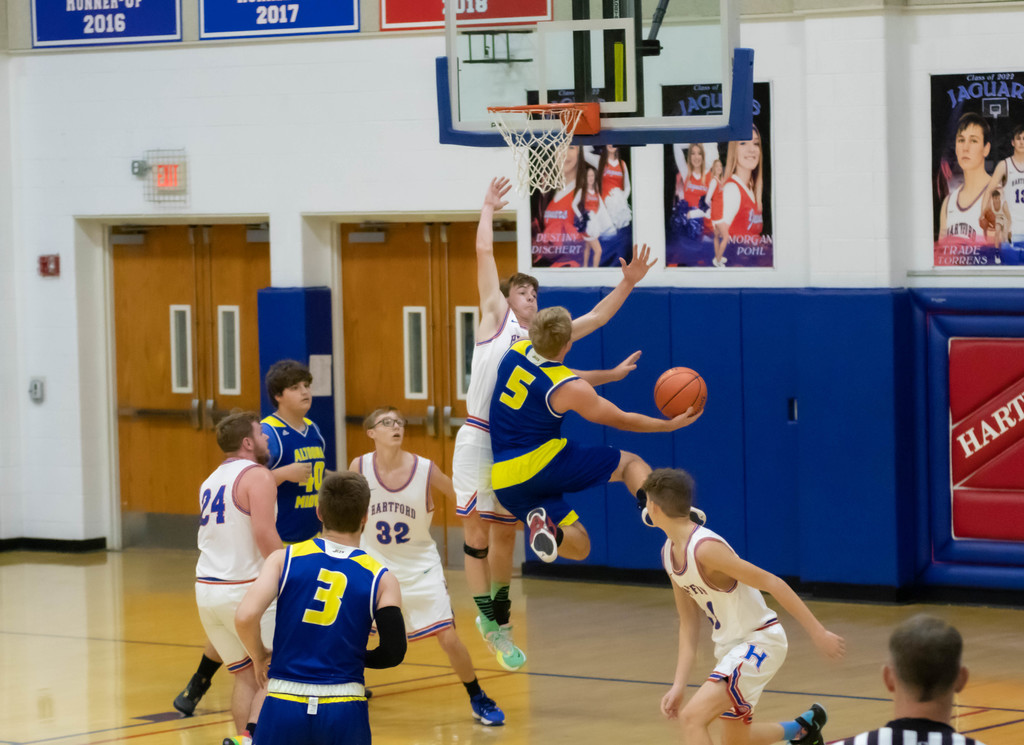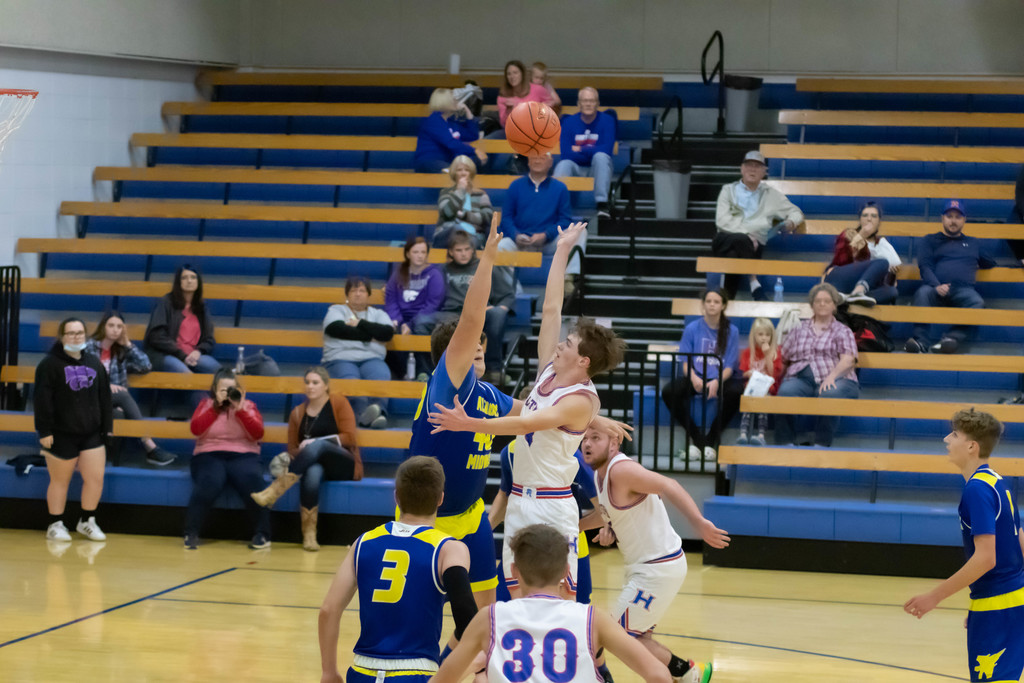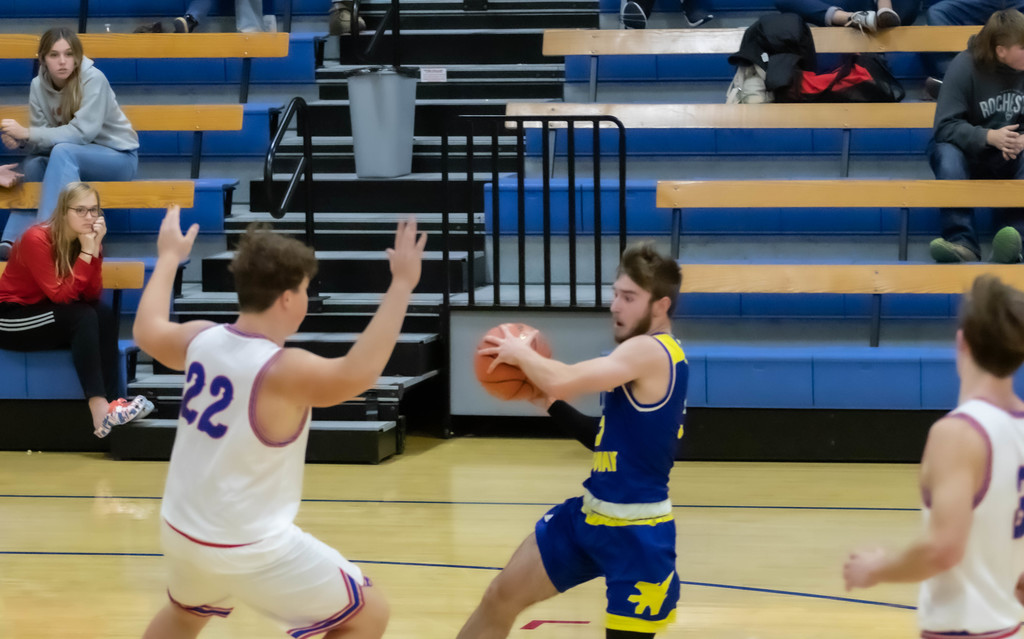 AMHS started their basketball season @ Hartford on December 3rd. They put up a good fight and played hard! Way to go lady Jets!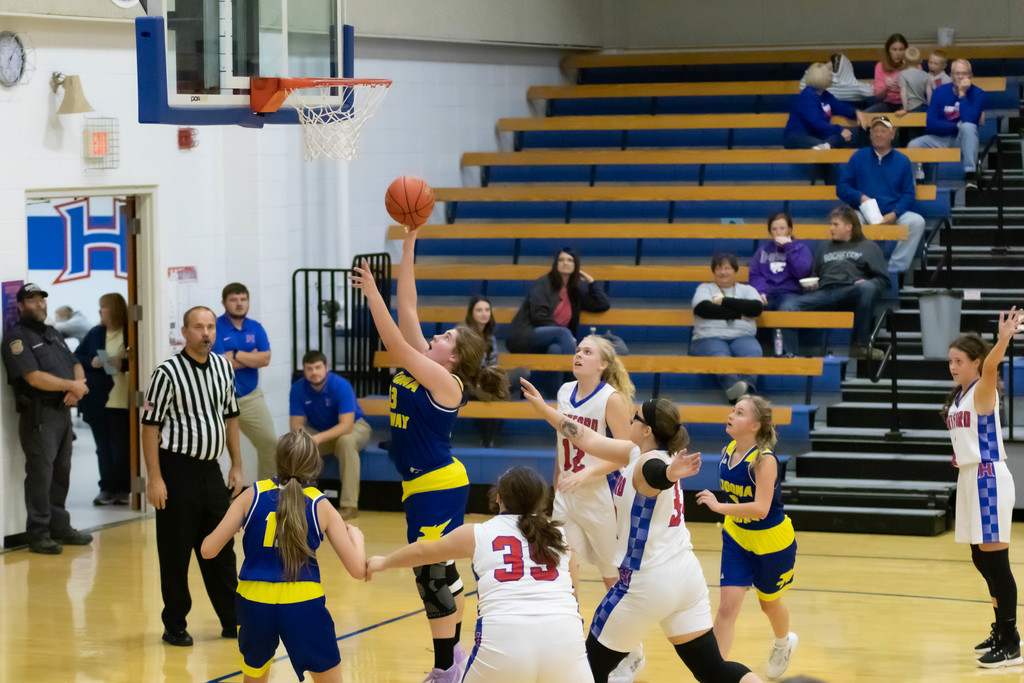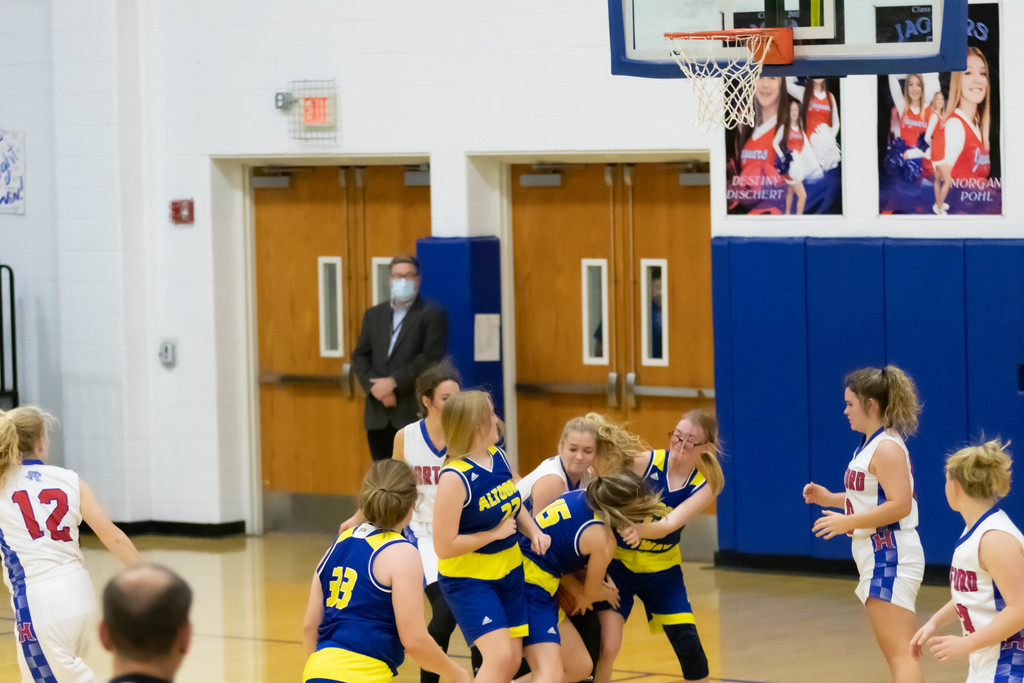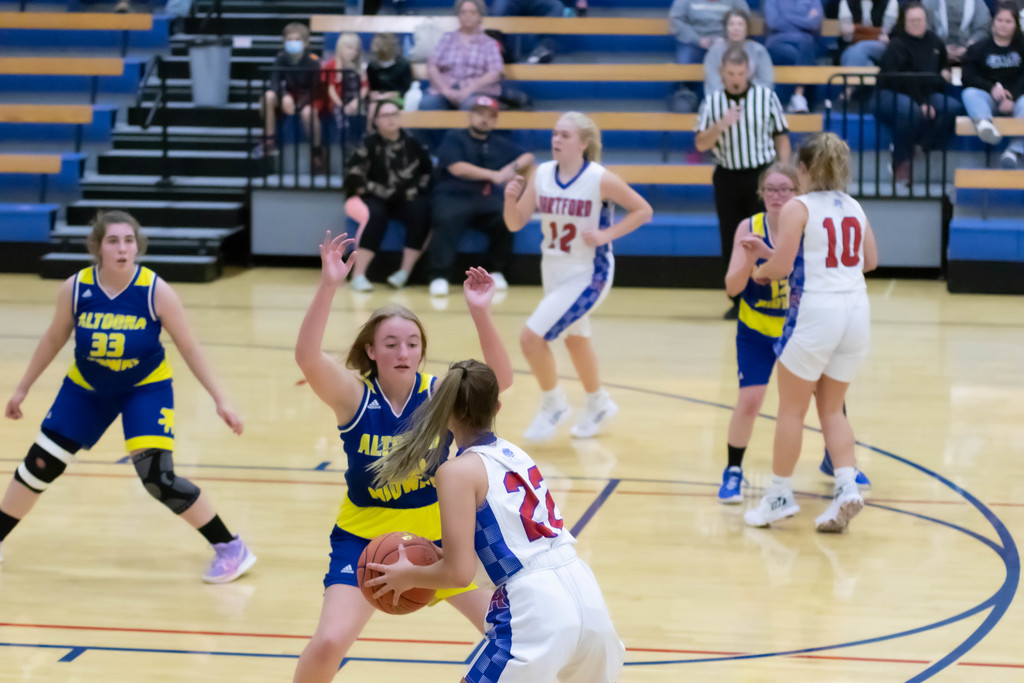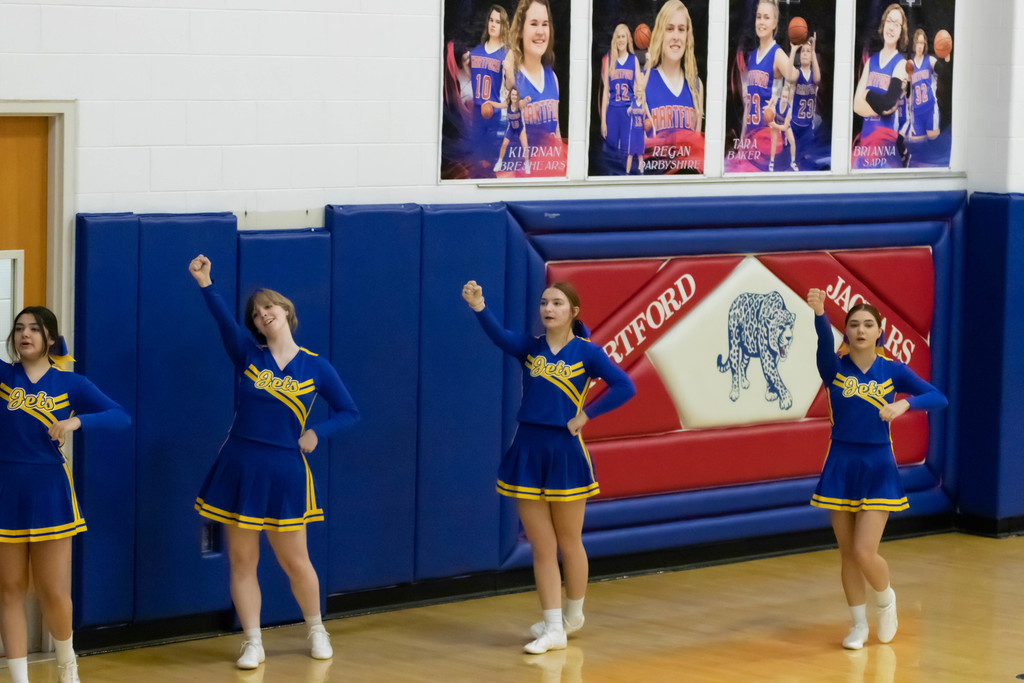 **JOB OPENING**We are looking for a full time para-educator/pre-K route driver. The driver position will require about 1 hour of time during the school day and is part of the salary. The hourly rate is $12 with other fringe benefits provided. Please contact the District Office @ (620) 537-7721 with questions or to apply.

TUESDAY, Dec. 7, 2021 ALTOONA-MIDWAY MIDDLE SCHOOL BASKETBALL ALTAMONT – The Altoona-Midway Middle School basketball teams found the going tough as they journeyed to Altamont Middle School for doubleheader action here Tuesday afternoon. The AMMS girls were shut out 33-0 in the girls' contest. The boys also fell 59-18 at the hands of Altamont. Both AMMS squads are now 0-2 on the season. They will resume action Thursday with home games against Oswego at Milo Peterson Gymnasium. AMMS Girls The Lady Jets were unable to get on the scoreboard as they were blanked by Altamont 33-0. "There's no real way to sugarcoat this game," said AMMS head coach Craig Null. "The girls took a step back from the way they performed in the opening contest. But they're good kids, and I'm confident they'll bounce back and we'll resume making progress from here." Altamont led 11-0 after one period and 17-0 at halftime. Meyer led Altamont with 10 points, while Baugher added six and Carnahan tallied five. Sondra Morales and Eryn Tiger hauled down six rebounds apiece for the Lady Jets. AMMS Boys It was also a rough night for AMMS in the boys' game, as Altamont rolled to a 59-18 victory. The home team led 19-8 at the end of the first period and built their advantage to 31-12 by intermission. "The boys gave good effort, but we got beat down the court several times, and we also had trouble with turnovers and rebounding," Null said. "Altamont had a deep, quick team, and they used that to their advantage." Kody Foster and Taj O'Connor shared scoring honors for the Jets, each finishing with six points. Kage Beck also scored a bucket for Altoona-Midway. O'Connor finished with seven rebounds for AMMS while Chance Carter pulled down six. Bates, Hestand and Lamb led a three-pronged offensive attack for Altamont with 18, 14, and 11 points, respectively. Leonard and Davis chipped in six points apiece.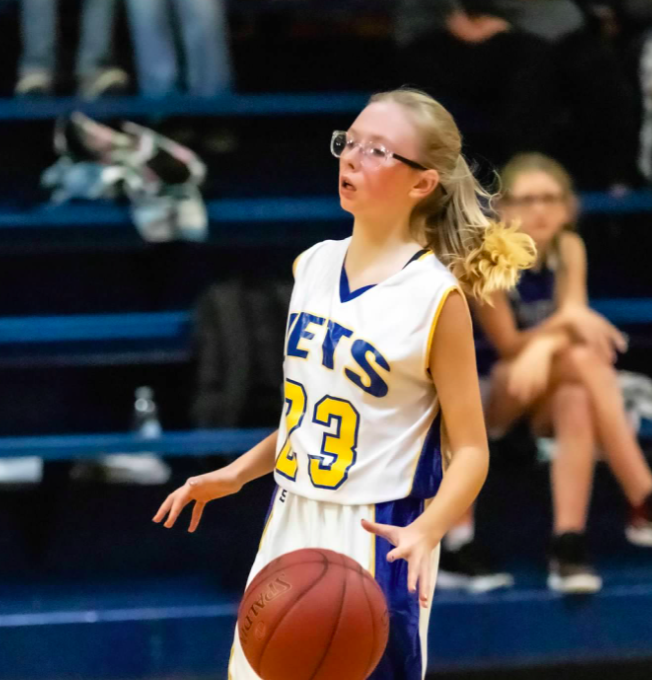 TUESDAY, Dec. 7, 2021 ALTOONA-MIDWAY HIGH SCHOOL BASKETBALL MELVERN – The boys' and girls' Altoona-Midway High School basketball teams showed improvement from their opening night games, but it wasn't enough to translate into the win column here Monday night. Both AMHS teams came up on the short end of their respective opening round games against Southern Coffey County in the Marais des Cygnes Valley Tournament. In the boys' contest, the Jets led after one period but couldn't sustain that advantage, eventually falling to SCCHS 55-38. The Lady Jets also played well but finished with a 59-35 setback against the Lady Titans. Both AMHS squads will return for action Thursday and Friday night in the tournament. AMHS Boys The Jets came out like gang-busters, as senior Jackson Ashmore poured in 11 first-quarter points and a strong man pressure by the AMHS defense to post a 13-10 lead after the first eight minutes. But the Titans regrouped and started using their height advantage. SCC bounced back to lead 26-17 at halftime, and increased their advantage to 41-28 after three periods, eventually posting the 55-38 victory. "Jackson had a great first quarter and our man pressure got them out of their comfort zone," said AMHS head coach Lane Huffman. "We had them doing some things they didn't want to do, but that intensity simmered out." Rebounding also was a problem for the Jets. "They used their length to get rebounds. We gave them 3-4 shots every possession, it's hard to win like that," Huffman noted. "Our biggest concern was rebounding and defense… we failed to succeed doing both of those things." Ashmore finished with 20 points to pace the offense, but was the only Jet to reach double figures. Andy Tiger scored seven points, Harley Lopeman added five, and Jacob Meigs and Dalton Smith each scored three. "Blaine Collins stepped up and played some defense for us tonight," Huffman added. "He's on his way to earning more minutes this season." AMHS Girls The Lady Titans led 14-7 after one and 25-13 at halftime. Both teams enjoyed a high-scoring third quarter, with SCC gaining a 16-15 advantage to lead 41-28 entering the final period. The Lady Jets were unable to sustain that pace down the stretch as Southern Coffey County increased its lead to a final margin of 59-35. "The girls were able to get a few fast breaks tonight, and we had a lot less turnovers than opening night," said Lady Jets head coach Randy Almond. "The third quarter we surprised them as Summer (Raymond) and Kyra (O'Connor) hit back to back three-point shots. We had good offensive production in that third period, but we just couldn't sustain it." Almond also pointed out the Lady Jets had a hard time competing on the boards. "Their size advantage down low caused us some difficulties getting rebounds or blocking shots," Almond said. "Mariah Stackhouse and Emmalynn Pupanek both had to work hard to get a half-dozen defensive rebounds tonight." Summer Raymond led the Lady Jets scoring attack with 11 points, while Stackhouse finished with nine points, O'Connor had eight, Autumn Raymond tallied five and Pupanek had two. The Lady Titans enjoyed a strong one-two punch offensively from Weers and Snovelle. Weers fired in 14 second-half points en route to a game-high 22, while Snovelle connected on six three-pointers and finished with 20 points.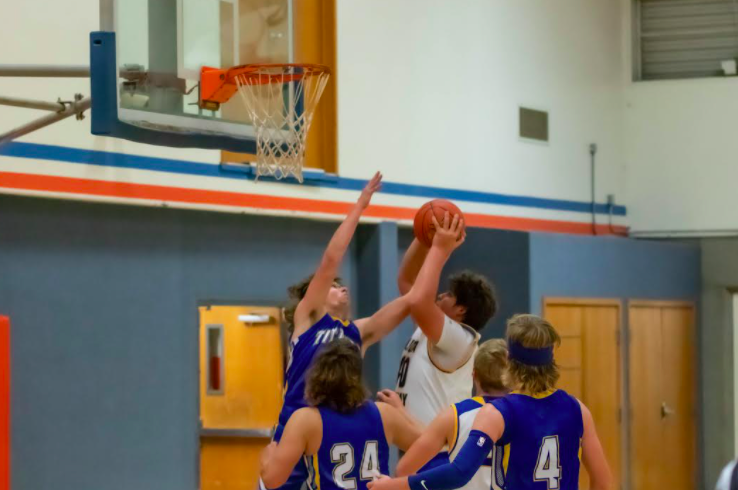 Activities for the week of December 6, 2021 Monday- MS/HS 21st Century Grant Activities 3:20 PM HS Scholars Bowl Virtual - 4:00 PM MS Basketball @ Altamont 4:00 PM HS Basketball @ Melvern 5:00 PM (SCC) Tuesday- AMES 21st Century Grant Activities 3:20 PM Wednesday- Winter Sports Pictures 8:30 AM MS/HS 21st Century Grant Activities 3:20 PM Thursday- AMES 21st Century Grant Activities 3:20 PM HS Basketball @ Melvern 4:00 PM (Girls Liberty - Boys Peabody) MS Basketball @ home vs Oswego 5:00 PM Friday- HS Basketball @ Melvern 7:00 PM (MDCV)

SUNDAY, Dec. 5, 2021 ALTOONA-MIDWAY HIGH SCHOOL BASKETBALL BY CRAIG NULL, USD #387 Activities Writer HARTFORD – It's said, "you have to play the first game to know what to work on for the second game." Both Altoona-Midway High School basketball teams found that out as they opened their 2021-22 seasons on the losing end of games here Friday night against the Hartford Jaguars. The AMHS girls lost to the Lady Jaguars 60-30, while the Jets fell 72-37 in the boys' contest. Both the Jets and Lady Jets fell to 0-1on the season. Both squads are scheduled to participate in the Marais des Cygnes Valley Tournament this week at Melvern. Games are slated for Tuesday, Thursday and Friday nights. AMHS Girls Altoona-Midway played an excellent first quarter, trailing just 12-10 after the first eight minutes. But the Lady Jaguars pulled ahead 37-14 at haltime and increased that margin by another seven points after intermission. "The girls played a good first quarter and were only down two," said AMHS head coach Randy Almond. "But from the second quarter on, we were plagued by turnover issues. "Still, there were some bright spots and we can build on … and several areas we need to work on," he noted. The Lady Jets were led offensively by sophomore Summer Raymond, who finished with nine points, and freshman Emmalynn Pupanek, who scored eight. Kyra O'Connor tallied five points, Mariah Stackhouse scored four, and Ava Hufford and Autumn Raymond each added two. "It was good to see all the girls contributing to the scoring," Almond said. "Overall, it wasn't a bad first outing." Viernan Breshears poured in 25 points for Hartford, while Regan Darbyshire added 19. AMHS Boys It was a similar story in the boys' game. Altoona-Midway trailed just 16-9 after one period of play, but the Jaguars increased that advantage to 35-15 by intermission. Each team scored 21 points in a high-scoring third period, but the Jets managed just one point during the final quarter while the Jags added 16. "Right from the start, we failed to execute on offense and defense," noted Lane Huffman, head coach for AMHS. "On the defensive side of things, we didn't do the little things, and Hartford was able to capitalize each time." Hartford's duo of Shayden Shull and Ali Smith combined for 37 points to pace the Jaguars. Jackson Ashmore led the Jets with 13 points, while Harvey Lopeman finished with seven points, all coming in the third quarter. The Jets also got six points from Jacob Meigs, four each from Dalton Smith and Andy Tiger, and William Stackhouse added two. "Despite not scoring a lot, William played a lot of minutes as a freshman, and I was proud of his effort," Huffman said. "He kind of got thrown into things as we have four guys out right now. He's going to improve and help us this season." AMHS jumps back into action this week with the MDCV Tournament, opening with Southern Coffey County. "If we pick up the effort and intensity, we have a chance to erase what happened tonight and put some tallies in the win column," Huffman said. "It's going to take a lot of focus and discipline to execute the proper game plan."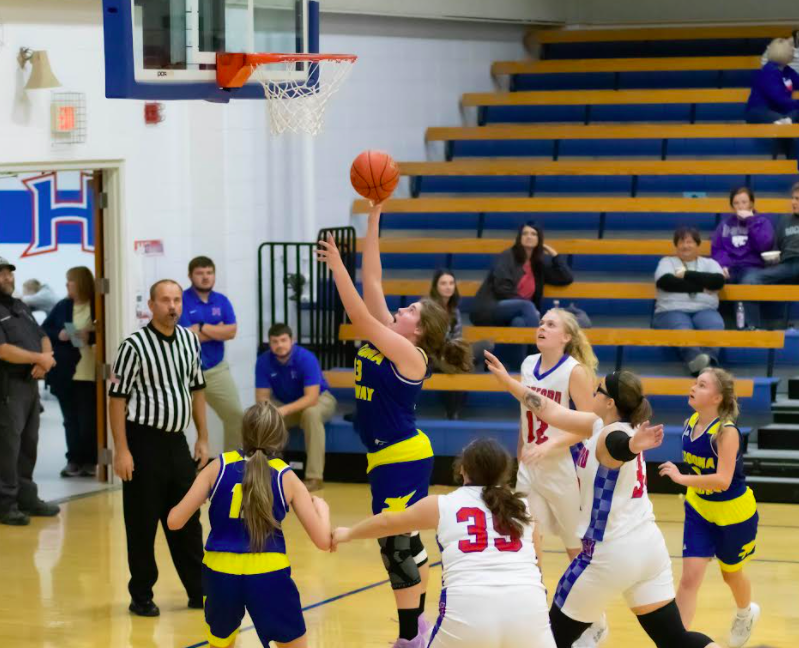 Debate Team Wins 1st Place and Medals The Novice Debate team of Joseph Leach (Senior) and Kaylene Dorsey (Sophomore) placed 1st in the Augusta High School Novice Division Debate Tournament on Saturday, December 4, 2021! They won 4 of 4 rounds with total speaker points of 15 (the highest possible is 12). Kaylene debated at six tournaments this year. Joseph debated at four tournaments of which three were with Kaylene. They made a great team! Right by their side was Sophomore Karissa Cook as Student Coach. Karissa took notes during every round to help the team improve on their poise, voice, and logic. Daniel Williams, custodian, judged one round and then spent the next three rounds observing our team. After every round, the team meets back with their coach, Cynthia Dvorachek, HS ELA, for reflection, strategizing, and preparation for the next round. Today Daniel was able to observe and add his wisdom as a former debater. This year we debated the resolution, "Resolved that the United States Federal Government should substantially increase its protection of water resources in the United States." Our Debate squad was Joseph Leach (Senior), Karina Sanchez (Senior), Alexa O'Connor (Senior), Chase Nalley (Junior), Summer Raymond (Sophomore), Kaylene Dorsey (Sophomore), and Karissa Cook (Sophomore). Coach is Cynthia Dvorachek (HS ELA). This ends our first year of Debate tournaments. Our thanks to Mrs. Morton (HS Math) and Daniel Williams (Custodian) for being our judges.